AAPC Facebook Social Hour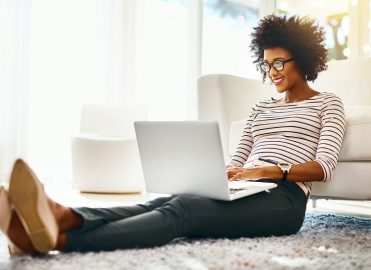 The Dec. 9 social hour focused on AAPC's upcoming HEALTHCON 2021 on March 28–31 in Dallas, Texas.
AAPC began hosting live sessions in the AAPC Facebook group back in February, and since then, the informal sessions have evolved into more structured, regular live social hours for members, AAPC staff, National Advisory Board (NAB) members, and other guests.
Healthcare Business Monthly
Leesa Israel, CPC, CUC, CEMC, CPPM, head of publishing, editorial, and technology at AAPC and Lee Fifield, development editor from AAPC's publishing team, joined the social hour for the first time to kick off the meeting. They talked about what they are working on now for the January issue of Healthcare Business Monthly magazine, including articles on the future of coders, cervical health, and evaluation and management (E/M) compliance. They went on to report what to expect in the upcoming February issue, including AAPC's annual salary survey.
To conclude, Israel and Fifield reminded AAPC members that the magazine is always looking for member-written articles to include in the publication each month, as well as suggestions on article topics members would like to read about. "You don't have to be a professional writer to write for HBM; our editorial team can help you polish your article. Plus, it's a good way to earn CEUs," said Fifield. You can learn more about writing for HBM on the AAPC website.
HEALTHCON 2021
The session's moderator for the evening was Stephanie Thebarge, CPC, CPMA, CPPM, CEMC, CHONC, a 20-year healthcare veteran and AAPC NAB member. She was joined by Kate Tierney, CPC, CPC-P, CPMA, CRC, CPC-I, CEDC, CEMC, CGSC, COBGC, a teacher and former NAB member who has worked in healthcare her entire career, and Pam Tienter, CPC, COC, CPC-P, CPMA, CRC, CPC-I, a 30-year coder who works in the medical policy area. Both are proud self-proclaimed "coding geeks."
After introducing themselves and describing their backgrounds, Tierney and Tienter talked about their past experiences of both attending and presenting at HEALTHCON. They both agree that they love to travel and network with other attendees, and they have their fingers crossed that the Dallas event will remain both in person and virtual. Thebarge spoke about the Gaylord Texan Resort and Convention Center, where HEALTHCON will be held in March. She noted that the team worked hard to secure a large space that was spread out for social distancing, so those who attend in person will feel comfortable.
Thebarge went on to remind everyone that sessions are now recorded, so regardless of how members attend, they will be able to view every session they want to — even if two sessions are happening at the same time. Tierney likes the idea of being able to watch a session again later, even if she attended it live. She sees value in taking a couple days to decompress, then going through the session again if desired to update her notes.
In addition to the great content offered each year at HEALTHCON, all three ladies agreed that one of the best parts about the conference is the networking. (Plus, the vendors and swag are also cool!) Tierney joked that she has so many AAPC T-shirts that she's thinking about making them into a quilt. "Hopefully, we can do it in person," Tienter said, though she also likes the "front-row seat" of attending virtually. "We've met a lot of great people," she enthused.
Advice on Presenting
Both Tierney and Tienter had advice on presenting at the conference, should anyone be considering it for the future. Tierney stated that she enjoys everything from setting up beforehand to meeting with attendees after her presentation. She recommends that you have a coworker or coding buddy review your speech to help catch mistakes and always practice your presentation (even if it's just to the cat!) before you present it to a large group of people.
Tienter notes that even though you may be nervous, if you've ever taught before, it is just the same, only for a bigger audience. "It doesn't make a difference if you're talking to one person or 350," Tierney agrees. As long as you know your material.
She suggests to roll with the technical glitches, whether live or virtual, and know that people might like a lively debate. But it's always the best feeling when attendees say, "You're the reason I passed my exam," when they have taken your class or review. "That's why we do it," said Tierney. To pay it forward to new coders.
Questions for the Panel
The panel wrapped up by answering questions that members submitted throughout the session. Everything from AAPC guidelines for mask requirements for in-person testing to the new COVID-19 codes for ICD-10 was asked. One question that was raised and comes up often in all forums was about starting out as a new coder. A member asked, "What is the best way to get your foot in the door when most career listings want 2+ years of experience?" Tierney responded that you could start out at hospital in-patient registration, doing front desk work, or even data entry for a lab or radiology. "That's where we all started, really," she said. "You've got to pay your dues. You can't just jump in as a senior coder. You can't start remotely right off. Get your foot in the door and you can work your way up quickly if you're good."
Until Next Time
If you were unable to attend the Dec. 9 session, social hours are held twice a month. Just watch the AAPC Facebook page for times.
Latest posts by admin aapc
(see all)
One Response to "AAPC Facebook Social Hour"