FDG PET National Coverage Being Reconsidered
By admin aapc
In CMS
May 14, 2009
Comments Off

on FDG PET National Coverage Being Reconsidered
The Centers for Medicare & Medicaid Services (CMS) announced May 8 that it is reconsidering the National Coverage Determination (NCD) for positron emission tomography (FDG) (220.6). CMS will consider whether to remove the current Coverage with Evidence Development (CED) requirement for FDG PET imaging for cervical cancer and make FDG PET nationally non-covered for the initial diagnosis of cervical cancer.

Medicare nationally covers FDG PET when it is used by the beneficiary's physician to guide the subsequent management of cervical cancer in women who have undergone anticancer treatment; and for some used in women diagnosed with cervical cancer who have not yet received treatment, as an adjunct test for the detection of pre-treatment metastasis in newly diagnosed cervical cancers following conventional imaging that is negative for extra-pelvic metastasis.
Medicare coverage of all other uses of FDG PET related to cervical cancer is restricted to beneficiaries enrolled in a clinical study under CED.
CMS is accepting public comment until June 7.
Latest posts by admin aapc
(see all)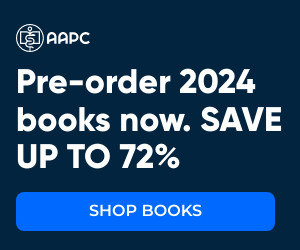 No Responses to "FDG PET National Coverage Being Reconsidered"