Imagine a Future in Medical Coding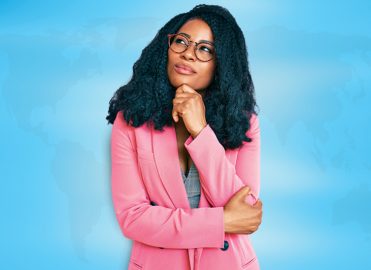 Visionaries predict the role of the medical coder will change. Here's what you need to know to secure your place in the business of healthcare.
Medical coding was very different 20 years ago than it is today, and it will be different still 20 years from now. And that's a good thing! Technology has advanced medical coding and highlighted the importance of medical coders. But to stay relevant, you must keep your eye on industry trends that will affect your role and then educate yourself accordingly — depending on whether you want to ride the wave or create waves.
To help you with this, we did some research on industry trends and spoke to several long-time AAPC members to get their perspectives on the future for medical coders. What we learned is encouraging, especially for those of you who are not afraid to tread in uncharted waters.
First, the Facts
If you put stock in statistics, you'll be reassured by the numbers that indicate medical coders are in high demand and will be increasingly so in the future.
The U.S. Bureau of Labor Statistics (BLS) reported in its Occupational Outlook Handbook, updated Sept. 1, 2020, that the healthcare and social assistance sector is leading the pack in job growth, and the demand for medical coders is growing at more than double the average rate across all industries. According to BLS, employment for medical records and health information technicians (i.e., medical coders) is projected to grow 8 percent from 2019 to 2029, which is "much faster than average."
Although the healthcare sector was affected by the COVID-19 pandemic in 2020, we believe the industry will recover and then rebound in the next year or two. As evidence, BLS reports in a Nov. 6, 2020, Economic News Release that healthcare employment increased by 58,000 in October 2020. The largest gains occurred in hospitals (+16,000), physicians' offices (+14,000), dentists' offices (+11,000), and outpatient care centers (+10,000).
So, what does that mean for medical coders? Gaze into our crystal ball ….
Healthcare Trends on the Horizon
Using a wave analogy, certain trends in healthcare have been swelling for some time now and will peak soon, while others are still stirring underwater, waiting for the right time to surface. The trend with the most potential to change the healthcare industry is artificial intelligence (AI). What does AI mean to medical coders? Let's consider that for a moment.
Artificial Intelligence
Many coders are being held to extremely high standards that are hard to fathom. According to an Oct. 30, 2020, post on AAPC's Facebook private group page, productivity and accuracy expectations run the gamut across settings — anywhere from two charts per hour to 1,000 charts a day! And nearly everyone is held to a 95 percent or higher accuracy rate. Based on everyone's comments on the post, the consensus is that quotas depend on the specialty and place of service (POS) — radiology and inpatient coders are expected to process far more claims than family practice coders, for example. It is the unrealistic demands placed on many coders that have led industry leaders to look for ways to automate claims processing.
To that end, some of the more influential health systems have implemented, or are considering implementing, computer-assisted coding (CAC). This type of AI uses natural language processing (NLP) to recognize and extract data from medical documents for coding and billing purposes. CAC software includes 3M's 360 Encompass™ Professional System, Artificial Medical Intelligence, Inc.'s EMscribe®, and Pulse8's Popul8.
The top three applications healthcare executives plan to tap for AI use, according to Optum's third annual survey on AI in healthcare, are:
40 percent – monitoring data from Internet of Things devices, such as wearable technology
37 percent – accelerating research for new therapeutic or clinical discoveries
37 percent – assigning codes for accurate diagnosis and reimbursement
Of these three applications, Optum's survey shows that using AI to improve reimbursement coding is hospitals' top priority. But fear not. This survey also indicates that "56% of health care executives believe AI deployment will create jobs, not destroy them …."
Not everyone is ready to ride the AI wave, though. Veteran auditor, inpatient coder, and college professor Dorothy D. Steed, CCS, CDIP, COC, CPCO, CPUM, CPUR, CPHM, CPMA, ACS-OP, CCS-P, RCC, RMC, CEMC, CPC-I, CFPC, PCS, FCS, CRCR, CICA, CPAR, is not convinced that AI alone is capable of improving accuracy and efficiency in medical coding.
"CAC does provide streamlining to coding," Steed says. "However, as any computerized program, it can only process what is entered. Documentation is still challenging as coders and clinical documentation integrity (CDI) staff attempt to obtain accuracy in reporting. I see problems with current versus history of conditions based on provider statements. Also, most entities are seeing increased denials because the provider has documented conditions that do not appear supported by clinical evidence. Examples include acute blood loss anemia with no evidence of transfusion of blood products or iron supplements; and acute respiratory failure with no evidence of vent, BIPAP, CPAP. Payers are increasingly challenging and down-coding these claims. I believe coders will need to be more informed about these areas and query for clarification to protect revenue."
Barbara Aubry, RN, CPC, CPMA, CHCQM, FABQAURP, AAPC Fellow, a senior regulatory analyst for 3M Health Information Systems, agrees that AI has some growing up to do. "AI is important," she says, "but I do not think it has reached the level of accuracy required to code neurosurgery, for example."
Optum's survey may be a bit overzealous. "CAC penetration is over-stated by inclusion of software in broader bundles sold to systems," AAPC CEO Bevan Erickson says. Although the technology is relevant, it has a long way to go and is not presently capable of improving data accuracy without coders. "Coding is contextual (not consistent) and utilizes non-text inputs pulled from various sources, all of which encumber NLP efforts," Erickson says. "Additional complexity associated with ICD-10 implementation, regulation, and the shift to value-based reimbursement models more than offset CAC productivity gains, and coding complexity continues to increase."
The science will continue to evolve, however, and so too will coders' job responsibilities. "In facilities using AI," Aubry says, "I see the coder's role becoming more of an auditor responsible for reviewing cases to be sure the software performs accurately."
Physician coding auditor, educator, and consultant Angela Clements CPC, CEMC, CGSC, COSC, CCS, AAPC Fellow, is also optimistic. "I believe coders will always be needed," she told us. "The key is to be a coder who is flexible and can change with the times. Even with AI or with health systems absorbing smaller practices, coders are still needed to help the software developers correctly develop programs, review for glitches, and help with updates as industry requirements change. Audits still need to happen to ensure accuracy of information. Coders will need to code, work coding edits, work coding denials, and appeal denials. I have not seen a decrease, but rather an increase in coding opportunities, as we have moved from the paper world to the electronic world."
As with all new technology, there will be a learning curve. "I believe more coders will be needed, but they will need to be highly trained to work in the areas that are most complex."
History tells us that every shift to automation creates new jobs. Take electronic health records (EHRs), for example. Medical coders used to be afraid that this technology would replace them, but that has not been the case. In fact, it's been quite the contrary.
Poor communication continues to be the downfall of AI. "Had EHR vendors asked more doctors and nurses how they used charts during the initial software development process, there would be far fewer user complaints and burnout now," Aubry contends. "Open and receptive communication from clinicians, HIM/coding/billing front-line professionals, back to the vendor is essential for improvement in accuracy and functionality of software. Good companies should welcome that communication and be willing to work to meet that challenge."
Melissa Kirshner, MPH, CPC, CDEO, CRC, CPC-I, Approved Instructor, AAPC Fellow, sees EHRs limitations daily. "Our jobs have continued to evolve even with the increase of electronic medical records [EMRs]," Kirshner says. "EMR systems will never be able to intricately think through all of the documentation requirements and nuances for surgical services. EMRs will not be able to interpret a provider's thought process for medical decision making or work with them to do a better job at documenting it."
This shortfall has created a need for added roles where coding skills are needed — clinical documentation improvement (CDI) and medical scribing, for example. "As our insurance reimbursement methodologies continue to shift toward quality over quantity, we need people who are trained in documentation improvement and are able to not only abstract information from a record but also go back to the providers to teach them when there are documentation shortfalls that will become costly in the future," says Kirshner.
More Factors Affecting Medical Coding
There are many other factors influencing the future role of the medical coder in the United States, probably more so than AI. Here's what surfaces to the top of our list:
Health system mergers – Physicians and hospitals continue to consolidate into health systems for various reasons (finances and regulation burden, mainly). A study conducted by Agency for Healthcare Research and Quality (AHRQ), published in Health Affairs, found that 51 percent of U.S. physicians were affiliated with health systems in 2018 compared with 40 percent in 2016.
These mergers do not consolidate the need for medical coders, however. Aubry tells us, "Even with health system mergers and acquisitions, there are still going to be providers seeing patients, so I do not believe the volume of visits decreases, but we have learned to expect the unexpected. Telehealth during a pandemic is a good example of the changes in POS."
Value-based payment – The tides are turning for how physicians and other healthcare providers are reimbursed. To stem rising costs of healthcare (partly due to the baby boomer generation reaching retirement age, longer life expectancies, and continued growth in the number of patients with chronic conditions), payment is being tied to performance — that is, the ability of a physician to provide a patient with better care (care that improves the patient's outcome) at a lower cost.
The Centers for Medicare & Medicaid Services (CMS) will continue to add and revise these programs, such as the Quality Payment Program, based on usage patterns, according to Aubry. "I do not see volume of visits or need for coders to change that much but be prepared for constantly learning new codes attached to new programs," she advises.
The push for quality data is placing an emphasis on the role of medical coders to serve as a go-between with CDI specialists and clinicians.
Patient-centered care – With the cost of health insurance skyrocketing and many Americans turning to high-deductible plans, healthcare is becoming consumer driven. This is making the overall patient experience more important, and that demand falls to the entire practice, from the initial contact to claims payment.
According to Imagine Software, "… 65% of patients are open to switching healthcare providers who provide a better payment experience."
AAPC National Advisory Board President-elect Colleen Gianatasio, CPC, CPC-P, CPMA, CPC-I, CRC, CCS, CCDS-O, sees these trends as opportunities. "With the increased focus on value-based and patient-centered care, I see the career of coding expanding at an exciting rate," she says.
"The experts in coding are needed to ensure these solutions are accurate and up to date with the most recent guidance," Gianatasio continues. "This places coding professionals in a wonderful place to start or expand their careers.
"My advice to coding professionals is to continue to stay abreast of the changes we are experiencing. Make sure to invest in yourself from both a financial and time perspective. Reserve a block of time each week to read up on changes and updates in your field. Obtaining new certifications shows your dedication to your profession and gives you the edge in securing new and exciting opportunities."
Outsourcing Medical Coding
We would be remiss to overlook the elephant in the room. Many U.S. coders fear they will lose their jobs to offshore coders. Will medical coding be completely outsourced eventually? That wouldn't be advisable, writes KIWI-TEK Chief Operating Officer Bill Wagner in a 2018 blog for Healthcare IT Today. Wagner says he learned the hard way that offshore outsourcing is not cost-effective.
Wagner conducted a study to prove his point. "KIWI-TEK partnered with six hospitals and health systems to answer the coding industry's toughest question: 'Who delivers higher coding accuracy, domestic or offshore outsourced coding services?'" The study results showed an accuracy rate of 90.5 percent for outsourced offshore coding compared to 96.5 percent for outsourced domestic coding.
"Poor coding quality also increased payer denials with additional management time required to onboard, train and audit the outsourced offshore coders," writes Wagner. "The final results showed that, despite what seems to be a much lower hourly rate for offshore coders, the total cost is much higher when all factors are taken into consideration."
Other factors include onboarding, training, and auditing. And then there's the compliance factor. "We realized you cannot ensure 100% compliance with all of the HIPAA requirements of a security risk assessment … if you're using offshore," according to Wagner. At the conclusion of the study, each participating organization realized a 1 to 3 percent loss in revenue while using offshore coders.
This is just one study, however, and there are others that tout offshore outsourcing. But, once again, Erickson sees opportunity. "As globalization continues to accelerate with technology, I see more opportunity for savvy members to capitalize on outsourcing, whether domestically or overseas," Erickson says. "With increased opportunity to work remotely, U.S. members have opportunity to secure work and help countries with developing (or evolving) healthcare systems.
"The key is to always be evolving in your role. It's entropy. Everything is in a state of decay unless you're putting constant energy back into it. Your career is just one example. If you want to do the same thing next year as you did this year, you should be scared."
The COVID-19 Effect
Nobody can truly predict the future, though, and COVID-19 proved that. The pandemic required the industry to backpedal on some initiatives, such as the Merit-Based Incentive Payment System (MIPS), and accelerate others, such as telehealth.
"Telehealth has experienced explosive growth during the coronavirus pandemic, with telehealth claims lines increasing 3,552% from August 2019 to August 2020," according to FAIR Health.
COVID-19 has certainly fast-tracked healthcare into the "digital age," but it also has required us to regroup and reassess our priorities. Aubry believes "the pandemic has only begun to teach us important lessons. I believe it is going to teach us a lot more about how/where we are deficient, both clinically and operationally."
For example, Aubry explains, "Healthcare does not prioritize investment in the business-end of the industry whether it is in- or outpatient. Only now is 'surprise billing' a topic that is recognized, discussed, and hopefully eliminated. I presume more care will transition to outpatient and telehealth, which is not a bad thing for many patients, but new codes and rules will develop to accommodate those POS."
Master Your Own Destiny
Future-proof your career in the business of healthcare with these tips:
1. Be an expert in your business and industry, not just your role.
2. Solve your employer's challenges, not just your own.
3. Embrace technology; learn to work with it.
4. Grow your network – you'll absolutely need it.
5. Stay in growth sectors – healthcare is the best place to be right now.
6. Excel at virtual – at least half of AAPC membership will remain remote even after COVID.
7. Be prepared to go solo – could you today?
8. Accept change and overcome adversity – it's coming whether you want it or not.
9. Level up – push your limits, stack skills, evolve.
Words of Wisdom
Ann Barnaby, CPC, CPCO, CRC, CASCC, managing director, Project Resume, leaves us with these words of wisdom and inspiration:
I see continued growth opportunities for coders in the future! Medical coders are sought after in a variety of healthcare organizations, and those opportunities and avenues continue to grow. A successful medical coding and billing process will always need meticulous, educated employees to manage the data and apply expertise. The best place for medical coders to place their attention is an area of coding that they are passionate about. With passion comes a love for not only your job, but for your career as well!
Nobody can really predict the future, but you can master your own destiny (see sidebar for tips). When you see that next wave swelling, don't panic and paddle in the opposite direction. Paddle harder toward the wave and ride it out.
---
Resources:
Wagner, Bill. "Coding Accuracy: Study Reveals Differences Between Domestic and Offshore Coding." 2018.
Wagner, Bill. "Is Offshore Coding Really Saving You Money?" White Paper.
https://www.imagineteam.com/blog/the-future-of-medical-billing-in-2019-5-trends-you-should-consider-now
https://www.hfma.org/content/dam/hfma/document/article/PDF/54648.pdf
https://www.healthleadersmedia.com/revenue-cycle/3-elements-needed-revenue-cycle-future
Healthcare Tech Outlook, "Artificial Intelligence Meets Medical Coding," Aug. 10, 2020,
https://www.healthleadersmedia.com/revenue-cycle/how-covid-19-kicked-open-digital-front-door-memorial-health-system
BLS, Employment Projections 2019-2029
BLS, Economic News Release Employment Situation Summary Nov. 6, 2020,
https://www.bls.gov/news.release/empsit.nr0.htm
BLS, Occupational Outlook Handbook, https://www.bls.gov/ooh/healthcare/medical-records-and-health-information-technicians.htm
https://www.optum.com/content/dam/optum3/optum/en/resources/ebooks/3rd-annual-ai-survey.pdf
DiMarco, Michael. "Why the Current Healthcare Industry Outsourced Coding Model Delivers a Suboptimal Result." Sept. 3, 2019. https://himaginesolutions.com/why-the-current-healthcare-industry-outsourced-coding-model-delivers-a-suboptimal-result
AHRQ newsletter Issue No. 724. Aug. 4, 2020. https://www.ahrq.gov/news/newsletters/e-newsletter/724.html
The George Washington University School of Business. "How We Can Expect the Healthcare Industry to Change in the Future." 2020. https://healthcaremba.gwu.edu/blog/how-we-can-expect-the-healthcare-industry-to-change-in-the-future
Latest posts by Renee Dustman
(see all)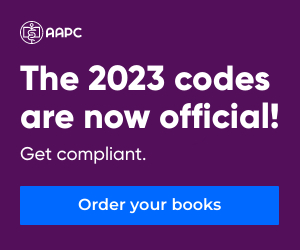 2 Responses to "Imagine a Future in Medical Coding"