I Am AAPC: Shaily Shah, CPC, CPMA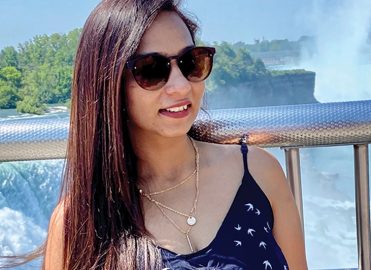 After earning my master's in biotechnology, I thought I would begin my career in clinical research and quality assurance. So it was quite a surprise when medical billing and coding came into my life and I discovered I loved it! I switched career paths and became a medical biller. Then, after working in billing for six months, I started a new job as a medical coder and found my calling.
Finding My Way
After working for a short time in an emergency department as a medical coder, I felt that this was the career I always wanted. I spent a few years in emergency coding and radiology coding; then, I earned my very first certification with AAPC, the Certified Professional Coder (CPC®). After three months of hard work and lots of practice exams from AAPC, I passed my CPC® exam on my first attempt. Prior to earning my CPC®, I was working as a medical coder in India. In 2019, I moved to the United States. Having my CPC® helped me to get a job in compliance.
Making New Strides
With my new position as a compliance auditor came new responsibilities and I decided to get my Certified Professional Medical Auditor (CPMA®) certification from AAPC. I now use my coding knowledge and skills to audit claims and ensure my facility adheres to regulations.
My role as a medical coder has evolved over the years — working in an office and working in a hospital have been quite different experiences — but I am enjoying all the transitions. I will strive to get many more certifications through AAPC.
Miles to Go
I believe this is just the beginning of my career. I have just started my journey and have a long way to go. My goal is to gain as much knowledge as I can. I will continue to learn for the betterment of my providers and their patients. Thanks, AAPC, for being a savior in my life's journey.
---
#iamaapc
We want to feature you in Healthcare Business Monthly! Tell us in fewer than 500 words why you became a member of AAPC, how your AAPC credentials have helped you in your career, and the best part of being an AAPC member. Send your story and a digital photo of yourself to iamaapc@aapc.com.
Latest posts by admin aapc
(see all)