Inside the World of Physician Credentialing
January 1, 2021
Comments Off

on Inside the World of Physician Credentialing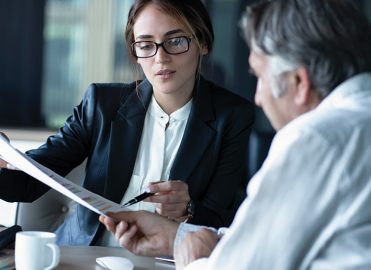 Gain insight on how to succeed as a credentialing specialist and what the job entails.
I find that when I mention the word credentialing, most people respond with either a groan or look of uncertainty. Contrary to opinion, the world of credentialing encompasses more than filling out paperwork; and without credentialing, it is exceedingly difficult, if not impossible, for a provider to get paid for their services. Knowing how to help your provider get credentialed is not hard when you have the right tools and discipline. If you are thinking about becoming a credentialing specialist (CS), here are some things you will need to know to perform your job functions.
What's the First Step to Credentialing?
First, you must find out if your practice has any insurance contracts. These contracts dictate how the practice gets paid for services rendered. You need to know how your providers get paid for their services before you can credential them with a payer. Keep in mind, there are certain insurers you won't have a contract with such as Medicare.
It's best to keep an up-to-date list of all your contracts, with start dates, current payment rates, contact information, and whether there are special services carved out in the fee schedules. I keep a list of payers, with directions on how to credential with them in a spreadsheet.
What Essential Information is Required to Credential a Provider?
Let's run through the entire process using a case example for Dr. Joe.
Dr. Joe joins your physician group practice. To begin the credentialing process, you must gather his information. You will need to obtain his:
Provider type — MD, DO, NP, PA, LCSW, etc.
Curriculum Vitae (CV): Latin for "course of life," a CV provides a full professional history and listing of academic credentials.
Current state licenses and Drug Enforcement Administration (DEA) number: This will inform you of whether Dr. Joe is licensed in the state where he plans to practice and if he can prescribe drugs in this state. Often, group practices will hire out-of-state providers. When this occurs, the first thing you must do is get the provider to begin the in-state licensure process, which can take three to four months to complete. It is the provider's responsibility to fill out the application, get the state license, and take any required exams. Credentialing with insurers cannot start until the state license is obtained. With any provider, there are costs for licensure and DEA registration.
Once Dr. Joe has his state license and DEA number, the next step is to go to the NPPES website to get his National Provider Identifier (NPI) number. Every provider who wants to bill needs to obtain an NPI number, which is a unique 10-digit number issued to U.S. healthcare providers by the Centers for Medicare & Medicaid Services (CMS).
Dr. Joe will also need to obtain a Council for Affordable Quality Health (CAQH) number for billing purposes. CAQH allows insurance companies to use a single, uniform application for credentialing. Over 900 health plans, hospitals, and healthcare organizations use it and require practitioners to complete their CAQH profile before submitting their application. I recommend having the provider fill out as much information as possible. After a provider has filled out as much as they can about their past work history and current practice, you can help get the rest of the fields filled out and attest to the accuracy of the data. Insurance companies cannot begin the credentialing process until the provider attests to their CAQH application. Note that the CAQH application requires attestation every four months, and you will have to grant payer access to this information.
With this information in hand, you can start the process of credentialing Dr. Joe with your payers.
Where to Begin?
It's best to start with the largest payers first, then work your way to the smaller ones. You will also want to find out which payers credential non-physician providers (NPPs), as this will affect the amount of work you do. After you have addressed all of the items mentioned above, you can begin credentialing, starting with the largest payers, one of which is Medicare.
As a CS, you will want to request surrogacy from your group practice. A surrogate is a user who has been permitted by a provider (individual or organization) to function on that provider's behalf in business matters, such as Medicare's Provider Enrollment, Chain, and Ownership System (PECOS), designated by the provider.
To submit a request to Medicare for surrogacy, go to https://nppes.cms.hhs.gov/IAWeb/login.do and create your login information. Once you're logged in, create a request to become a surrogate for the provider you're credentialing, in this case, Dr. Joe. Then, go to the PECOS website (https://pecos.cms.hhs.gov/pecos/login) to begin either with new enrollment or reassigning of benefits. If the provider is already enrolled with Medicare in the same state as the group you work for, you will be able to reassign the benefits, which is faster than going through a new enrollment.
Each payer will have their own way of credentialing a provider; you must read the instructions on becoming part of their network. You can usually find guidance on how to join each payer's network on their website. It's best to outline each payer's requirements — for example, whether they require certain forms (W-9, roster, request on letterhead, etc.). Also note whether they require you to email the necessary documentation to a designated credentialing address or fill out an online form to initiate credentialing through a platform such as Availity.
Make sure to use the same start date across the board. Most payers will backdate to the date you want or the submitted application date. I recommend reaching out to each payer to find out if they backdate their enrollment.
While you wait for payer confirmation, alert the provider's scheduling team that they cannot schedule the provider to see patients covered by that payer; otherwise, his claims will not be paid or they will process as out of network. If Dr. Joe starts seeing patients, hold all his claims until you have received confirmation of his enrollment from the payer.
After everything has been processed, the payer will typically send you an email or letter with the provider's start date. Once you have confirmation that your provider is enrolled with a payer and the date of their enrollment is active, you can submit claims for the services they provide to that payer. Spot checking a few claims to be sure you are getting paid in-network rates is an essential part of the process.
How Long Does It Take to Credential a Provider?
The time it takes from start to finish varies. For providers who are already licensed in the state, the entire credentialing process generally takes about 60–90 days. For those who aren't licensed in the state, tack on an additional three to four months. Remember that new providers cannot start seeing patients until they have been licensed by the state.
Remember that handy dandy spreadsheet I mentioned earlier? Use it to track when you contacted each payer and when you submitted each credentialing application or roster. Always follow up if you don't hear back within 30 days to confirm the payer has received your application/roster.
7 Steps to the Credentialing Process
1. Identify insurance contracts.
2. Identify provider type.
3. Gather required provider information.
4. Request surrogacy to file on behalf of provider.
5. Obtain state licensure, NPI, and CAQH number for provider.
6. Submit application to payer.
7. Review claims payment.
Gain Hospital Privileges
In addition to insurance credentialing, you may be asked to enroll a provider with local hospitals, which is called gaining hospital privileges. This process also involves a lot of paperwork. After the hospital receives the application, the credentialing/privileging department usually presents the provider to the hospital board for approval. Once a hospital grants a provider privileges, the provider will be able to admit and manage patients in the hospital.
Is Credentialing Right for You?
Credentialing a provider requires attention to detail, constant follow-up, and follow-through. But there is no need to be afraid of credentialing; it is simply a systematic process that allows a new provider to bill a payer. If you are an organized person who enjoys helping providers get paid, credentialing may be just the job for you!
Latest posts by Stephanie Thebarge
(see all)