AAPC Facebook Social Hour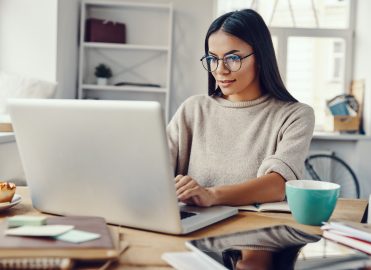 The Jan. 13 social hour focused on updates to AAPC curriculum and certification exams.
The bimonthly live sessions in the AAPC Facebook group have grown in popularity since their inception last February. The social hour provides a great way for AAPC staff and National Advisory Board (NAB) members to interact with the membership, answer questions, and provide insight and guidance to healthcare business professionals, both new and old.
Healthcare Business Monthly
Renee Dustman, BS, AAPC MACRA Proficient, senior development editor at AAPC, and Development Editor Stacy Chaplain, MD, CPC, joined the session to start things off with an update from AAPC's publishing team. The must-read article in the February issue of Healthcare Business Monthly magazine breaks down the preliminary results of AAPC's 2020 Salary Survey. The annual survey is a great indicator of where AAPC members are positioned in the healthcare industry.
"Although 2020 was a particularly tough year for everyone, the survey shows that our credentialed members are really resilient, especially those who have a lot of experience," said Dustman. Members with AAPC's Certified Documentation Expert Outpatient (CDEO®) credential faired the best in 2020, reporting a 2 percent increase in income. The final results of the survey will be posted on AAPC's website next month. Also in the February issue are articles on how to relieve stress in the workplace, cardiology coding updates, chronic care management, and hypertension coding.
Keep an eye out for the monthly articles spotlighting the different specialty credentials, said Chaplain. "They are a great way to learn about potential avenues for members to expand their knowledge and advance their careers." She concluded by plugging writing for the magazine, stating that a lot of AAPC's content comes from member contributions and that they're always looking for members to submit articles in their areas of expertise. Plus. it's a great way to earn continuing education units (CEUs). You can learn more about writing for HBM on the AAPC website.
Keep Up With the Times
The session's moderator was Alex Mckinley, product marketing manager at AAPC. He was joined by AAPC's Director of Curriculum, Katherine Abel, CPC, CPB, CPMA, CPPM, CPC-I, who manages AAPC's educational tools, and NAB member Stephanie Thebarge, CPC, CPMA, CPPM, CEMC, CHONC. Abel started by discussing the great effort put in by the content team every year to keep up with updates and modify AAPC's content and curriculum to stay current with changes made to codes and guidelines.
Notable this year are the changes to evaluation and management (E/M) guidelines for 2021, which, unlike prior versions, only apply to office and other outpatient services, explained Abel. This means that instruction on 1995/1997 guidelines must continue, in addition to teaching 2021 guidelines and how to apply each set moving forward. A lot of work went into ensuring AAPC exams and curriculum are updated correctly.
Then they addressed member questions on whether it's necessary to get the new manuals each year. "It is absolutely important," Abel exclaimed. Thebarge agreed, stating this is especially true if you plan to take an exam. While you can use 2020 code books, the guidelines are a new addition to the CPT® book this year, and it would be a hindrance to use last year's books that don't contain this information. Thebarge explained that with the constant code and guideline changes that affect how questions are answered, not having the updated manuals will likely cause you to miss questions that you could have otherwise gotten right using the most up to date version of the code books.
Inside Scoop on Passing Exams
All AAPC exams are tough and preparation is key. Luckily, the organization provides several different educational options to prepare individuals looking to take a certification exam. Both Abel and Thebarge had advice on improving your chances of passing and the resources available for support and guidance. Students who need help preparing can turn to AAPC licensed instructors, they explained. And don't forget to take advantage of local chapters, as well.
Abel assured listeners that AAPC examines every possible avenue to help members who aren't passing exams. Those preparing to retake an exam can purchase areas of study, which provide practice in specific areas of weakness. There are also educational modules available to provide additional instruction in those weak areas, as well as practice tests for each certification exam. They went on to mention that AAPC offers a study guide and CPC review that provide insight and education on the top missed competencies by domain. Another great resource for new students and examinees is the AAPC Facebook group, which has nearly 40k members. There, you can post questions and tune in to the bi-monthly social hour broadcast.
The bottom line is that if you're prepared and put in the work, you should do well, said Mckinley. While some may be frustrated by how difficult AAPC certification exams are, that's why they have credibility. Abel goes on the explain that "if they were easy, the credentials would be meaningless in the industry. We don't want people with our credentials who can't do the job."
Uphold High Standards
The panel then addressed exam integrity, which AAPC takes very seriously. They specifically mentioned that it is not acceptable for individuals to take pictures of exam questions and post them online. Doing so is an AAPC ethics violation, warned the group. You can lose your membership for such behavior. Abel stated that AAPC takes these situations very seriously and addresses the problem immediately. Once breached, it is a top priority to remove the compromised question(s).
What Does the Future Hold?
Mckinley asked Abel about what is in store for AAPC exams and whether they will evolve as so many things are making the switch to virtual. She explained that we've already seen some change: AAPC now offers the Certified Professional Coder (CPC®) exam online.
AAPC has been researching online platforms for more than two years and is now examining data from the rollout of the online CPC® exam. "It is essential that we have a platform that protects the intellectual data and keeps the exam fair for all of our members," Abel said. "This is not a short process."
Parting Words
AAPC is celebrating a milestone, welcoming its 200k member. Mckinley told listeners to check out AAPC's website for more information on giveaways, offers, and promotions. If you missed the Jan. 13 session, social hours are held twice a month. Keep an eye on AAPC's Facebook page for times.
Latest posts by admin aapc
(see all)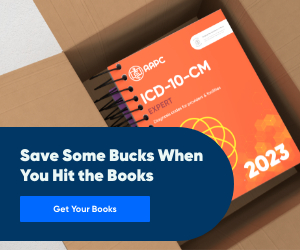 Comments are closed.