Smartphones May Ease EMR Adoption
By admin aapc
June 12, 2009
Comments Off

on Smartphones May Ease EMR Adoption
A research firm suggests increasing popularity of sophisticated cell phones among physicians will dramatically alter the transition to electronic medical records (EMR) in a way incentives and legislation cannot.
AMA News reports that Manhattan Research's recent report, "Taking the Pulse v9.0," found 64 percent of physicians use smartphones—such as iPhones, Blackberrys, Treos, and others—bringing wireless Internet access and desktop applications to the pocket. This is double the number eight years ago.

The report suggests that physicians are finding ease and success using the handheld systems for many day-to-day activities, such as to access drug and clinical references and to calculate dosages. New EMR applications are being developed to run on these phones. And the portability and familiarity with the technology means whoever can make a system that effectively uses smartphones may help set the tone for EMRs.
"You have to make it very easy for the average doctor," said Denis Harris, MD, an orthopaedic doctor who runs most of his practice from an iPhone. As told by AMA News, Dr. Harris says that mobile technology is encouraging physicians who avoided IT adoption to take a second look.
Click here to read the complete AMA News story.
Latest posts by admin aapc
(see all)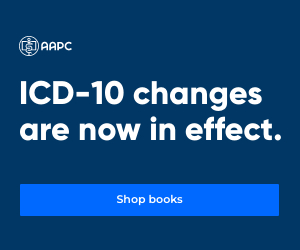 No Responses to "Smartphones May Ease EMR Adoption"