Oxaliplatin a Source of Contention for Hospitals
By admin aapc
In CMS
June 4, 2009
Comments Off

on Oxaliplatin a Source of Contention for Hospitals
A rash of Office of Inspector General (OIG) reports has uncovered millions of dollars in Medicare overpayments to various acute care hospitals between the years 2004-2005. A failure to update systems with new Medicare guidance caused hospitals to incorrectly bill oxaliplatin service units, the OIG finds.

A May 20 OIG report finds Medicare contractor National Government Services overpaid hospitals in Michigan, Wisconsin, Illinois, and Ohio $2,216,783 for oxaliplatin claims between 2004-2005; a May 18 OIG report finds Providence Regional Medical Center Everett in Renton, Wash. incorrectly billed Medicare $30,000 for a single oxaliplatin claim; a May 7 OIG report finds Medicare overpaid Good Samaritan Regional Medical Center in Corvallis, Ore. $167,000 for six oxaliplatin claims; and they're not alone.
Oxaliplatin is a chemotherapy drug used to treat colorectal cancer. From July 1, 2003 to Dec. 31, 2005, Medicare required hospital outpatient departments to report the drug with HCPCS Level II code C9205 Injection, oxaliplatin, per 5 mg. Prior to then, Medicare required billing one service unit for every 0.5 milligrams.
An example of incorrect billing: A hospital administers 200 milligrams of oxaliplatin to a Medicare outpatient in 2004 and bills Medicare for 400 units of C9205. The correct number of units would be 40 (200 mg ÷ 5 mg).
Good advice: Make sure your hospital's system is up to date. Effective Jan. 1, 2006, the Centers for Medicare & Medicaid Services (CMS) instructs hospitals to bill Medicare for oxaliplatin using HCPCS Level II code J9263 Injection, oxaliplatin, 0.5 mg.
Latest posts by admin aapc
(see all)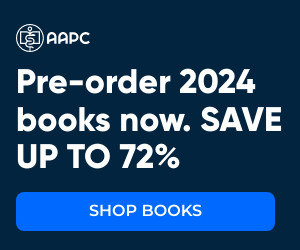 No Responses to "Oxaliplatin a Source of Contention for Hospitals"