I Am AAPC: Julio Paque Pena, MHA, CPC, CPCO, CDEO, CPB, CPMA, CRC
By admin aapc
February 1, 2021
Comments Off

on I Am AAPC: Julio Paque Pena, MHA, CPC, CPCO, CDEO, CPB, CPMA, CRC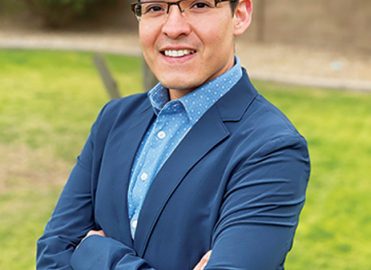 Prior to becoming a medical coder, I was content working at a call center as a quality analyst. I didn't know anything about billing and coding until someone mentioned going to school for it. I decided to take a chance and attend school to earn a medical information specialist technical degree. After I earned that degree, I moved to Phoenix, Arizona, and started my healthcare career as a billing specialist at Cigna in 2014. During my interview, I remember telling the hiring manager my goal was to become a coder and eventually be in her position.
Define Your Goals
Working in the billing department as a billing specialist helped me understand the extensive and important work healthcare professionals do behind the scenes. As I gained more experience, it became clear to me that healthcare was my life's career path and that I needed to expand my knowledge. I decided to become an AAPC member and obtain the Certified Professional Coder (CPC®) credential to further my education, better help clinicians in their busy schedules, and improve claim outcomes and patient experiences. Thanks to the great leadership at Cigna, I was able to start my coding journey as a risk adjustment coder. While at Cigna, I also earned a bachelor's degree in healthcare management and a master's in healthcare administration.
Never Stop Learning
As I interacted more and more with clinicians and their documentation, I realized I needed to set new career goals for myself, including enhancing my coding skills. I decided to leave my position at Cigna and work as a revenue cycle analyst at American Vision Partners (AVP). This new career path prompted me to test for the Certified Professional Medical Auditor (CPMA®) in 2019. I wanted to keep my hand in risk adjustment, though, so I also earned AAPC's Certified Risk Adjustment Coder (CRC™) credential.
Then, COVID-19 happened, and my career track at AVP ended. Fortunately, a new opportunity came soon after. The credentials I possess helped me step into risk adjustment again as an educator and consultant at Humana under a great leadership team. This new role made me realize there is much more to learn, so I earned AAPC'S Certified Professional Biller (CPB™), Certified Professional Compliance Officer (CPCO™), and Certified Documentation Expert Outpatient (CDEO®) credentials in 2020. The education and skills I have gained through my AAPC credentials have helped me to be more confident in my work and provide direction and education to large provider groups in the New Mexico market.
Be Resilient and Chase Your Dreams!
During my journey in the healthcare industry, I have learned to expect daily changes. These changes, in addition to interacting with and learning from clinicians, are the reason I love my career. They constantly push me to explore new ideas and continue learning. My next goal is to become an AAPC Approved Instructor, so I can share my learning experiences and skills with others to help them achieve their coding goals.
I am thankful for being an AAPC member, as AAPC is an amazing resource for healthcare business professionals. AAPC not only keeps up to date with healthcare demands but provides the opportunity to network with other healthcare professionals, learn from them, and help individuals define their career goals.
---
#iamaapc
We want to feature you in Healthcare Business Monthly! Tell us in fewer than 500 words why you became a member of AAPC, how your AAPC credentials have helped you in your career, and the best part of being an AAPC member. Send your story and a digital photo of yourself to iamaapc@aapc.com.
Latest posts by admin aapc
(see all)