Obama Signs Bill to Extend 2009 Medicare Pay Rates
By admin aapc
In Billing
April 19, 2010
Comments Off

on Obama Signs Bill to Extend 2009 Medicare Pay Rates
Congress has diverted the 21.3 percent Medicare pay cut to physicians once again. President Obama signed the Continuing Extension Act of 2010 (HR 4851) into law on April 15—just hours after the Senate voted 59-38 in favor of their amended version of the bill and the House subsequently passed the Senate's amended version by a voice vote.

This latest bill extends the zero percent update to the Medicare Physician Fee Schedule (MPFS) through May 31.
The negative update, originally scheduled to go into effect for services paid under the MPFS on or after Jan. 1, was postponed until March 1 by a provision in the Defense Appropriations Act of 2009, and again until April 1 in the Temporary Extension Act of 2010.
In lieu of Congressional action to prevent the pay cut from going into effect April 1, the Centers for Medicare & Medicaid Services (CMS) ordered contractors to put a 10-day hold on claims. That hold expired April 14 but, according to an American Medical Association (AMA) eVoice report, the update "will be applied retroactively to all physician services provided to Medicare patients in April."
The Centers for Medicare & Medicaid Services (CMS) has since instructed Medicare contractors to begin processing claims under the new law for services provided by physicians, non-physician practitioners (NPPs) and others paid under the MPFS.
Latest posts by admin aapc
(see all)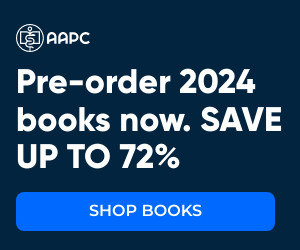 No Responses to "Obama Signs Bill to Extend 2009 Medicare Pay Rates"