Automate COVID-19 Vaccine Inquiries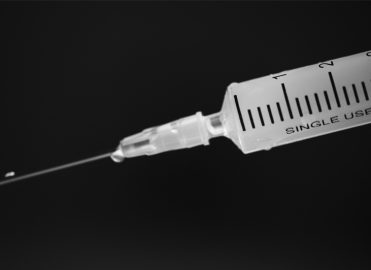 Use the AMA's script when patients call.
As COVID-19 vaccines continue to roll out, health systems and physician practices are getting overwhelmed by phone calls from patients. Many patients have questions about what to do, where to go, and how quickly they can get their vaccine. To prepare for this high volume of patient inquiries concerning COVID-19 vaccinations, the American Medical Association (AMA) created telephone and patient portal message templates to help you respond.
How to Handle Phone Calls
Your patients need the latest information when it comes to vaccine access and availability. The fastest and most efficient way to provide this information is by creating a scripted message and recording it for incoming callers. The AMA's COVID-19 vaccine script is intended to be modified to reflect the specific circumstances within your practice, community, county, and state. It can also be updated as vaccine protocols, distribution, and administration procedures change.
Note: Do not direct callers to physicians or hospitals. Because few physicians are directly receiving or administering vaccines at this time, they may not have the most current information or be able to schedule and perform vaccinations. Only direct callers to specific state agencies, etc., that have the information patients need.
Be Proactive With Your Patient Portal
In addition to fielding phone calls as they come in, you may also want to proactively provide information about vaccine access and availability on your patient portal to reduce the number of calls received, as well as create a better experience for your patients. Use the AMA template to script a portal message that includes important information, then send it to your patients before they call. Contacting patients up front with the information they need will decrease confusion and help keep your phone lines open during this busy time.
Latest posts by Lee Fifield
(see all)