FDA Halts Distribution of STERIS Device, MFG Offers Rebate
By admin aapc
April 30, 2010
Comments Off

on FDA Halts Distribution of STERIS Device, MFG Offers Rebate
The U.S. Food and Drug Administration (FDA) filed a consent decree against device manufacturer, STERIS Corp. to stop the company from distributing the STERIS System 1, or SS1—a tabletop liquid chemical system marketed to disinfect certain devices, such as endoscopes.
The decree was filed in the U.S. District Court, Northern District of Ohio on April 19, and is subject to court approval.

The FDA advised STERIS in a Warning Letter back in May 2008 that significant changes made to the SS1 caused the device to be adulterated and misbranded. In December 2009, the FDA sent a letter to health care facilities and infection control practitioners advising them that the agency had not cleared the current version of the SS1. The letter recommended users transition to a legally-marketed alternative.
STERIS contends that the SYSTEM 1 processor is safe and compliant. "After more than 300 million uses, there have been no adverse health effects to patients known to STERIS when SYSTEM 1 is used as directed," the company states in a press release. 
"Nonetheless," the Mentor, Ohio company says, "STERIS believes it is the best interest of all stakeholders to resolve the government's complaint and the SYSTEM 1 regulatory matter through this agreement with the FDA."
As part of the consent decree of permanent injunction, STERIS has developed a transition plan and rebate program for its U.S. customers to ease the transitioning to legally-marketed alternatives, such as the STERIS SYSTEM 1E, or SS1E. The transition plan allows STERIS to continue to support existing customers who are using the SS1, but requires these customers to obtain a Certificate of Medical Necessity to get parts, components, accessories, and service during the transition period, which ends Aug. 2, 2011.
The rebate program gives U.S. customers who purchased SS1 processors directly from the company or who are current users of the SS1 the option of either a pro-rated cash rebate or a trade-in allowance toward the purchase of new STERIS capital equipment or consumable products. The company will also provide customers full credit for unopened SS1 consumables and accessories within the current shelf life expiration date. As a condition of participation in this program, SS1 units must be returned.
STERIS has agreed to destroy used SS1 devices, components, parts, and accessories in the company's possession within the United States by Sept. 30, 2011. Some specified unused devices and component can, with FDA approval, be retained.
User facilities, including hospitals, are required to report suspected device-related deaths to the FDA and to the manufacturer, and serious injuries to the manufacturer or to the FDA.
In addition, health care professionals and consumers are encouraged to report serious adverse events that may be related to the use of unapproved and misbranded products to the FDA's MedWatch Adverse Event Reporting program either online, by regular mail, fax (800-FDA-0178) or phone (800-332-1088).
Latest posts by admin aapc
(see all)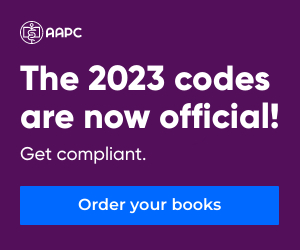 Comments are closed.