CMS Actuary: HCR Costs and Warnings
By admin aapc
In CMS
April 30, 2010
Comments Off

on CMS Actuary: HCR Costs and Warnings
Memoranda from the Centers for Medicare & Medicaid Services (CMS) Office of the Actuary offer a mixed view of the impacts of the health care reform (HCR) bills passed this year. Noting that utilization will grow in CMS programs as various parts of the bills are enacted, Chief Actuary Richard S. Foster indicates reform will be more expensive than the Congressional Budget Office and Joint Committee on Taxation in his assessment titled, "Estimated Financial Effects of the 'Patient Protection and Affordable Care Act,' as Amended."

Some of Foster's conclusions include the following:
The total federal cost of the PPACA would be about $828 billion during fiscal years 2010 through 2019.
An additional 34 million U.S. citizens would have health coverage by 2019.
Total net savings in 2010-2019 from Medicare provisions would offset about $575 billion of the federal costs for national coverage. Medicaid and Children's Health Insurance Program (CHIP) provisions would raise costs by $28 billion.
The new Community Living Assistance Services and Supports (CLASS) insurance program would produce an estimated total net savings of $38 billion through fiscal year 2019. The actuary attributes this to the initial five-year period during which no benefits would be paid.  He warns over the long term the program could become unsustainable as expenditures exceed premium receipts.
Total national health expenditures in the United Sates during 2010-2019 will increase by about 0.9 percent. Foster warns that additional demands for health services "could be difficult to meet initially with existing health provider resources and could lead to price increases, cost-shifting, and/or changes in providers' willingness to treat patients with low-reimbursement health coverage."
Mandated reductions in Medicare payment updates for providers, the Independent Payment Advisory Board and the excise tax on high-cost, employer-sponsored health insurance could cut costs, but could be offset by expansions in health coverage.
Foster does allow in his report that the "Additional Federal revenues would further offset the coverage costs; however, the Office of the Actuary does not have the experience necessary to estimate all such impacts."
Latest posts by admin aapc
(see all)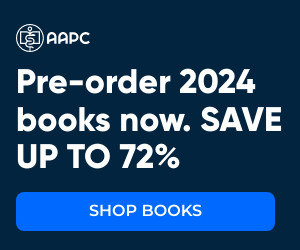 No Responses to "CMS Actuary: HCR Costs and Warnings"