Expansion of False Claims Review Bodes Well for Coders
By admin aapc
In Audit
April 30, 2010
Comments Off

on Expansion of False Claims Review Bodes Well for Coders
More scrutiny of new health care reform (HCR) laws bodes well for coders, to whom physicians will turn to help them avoid expansion of the government's reach under the federal False Claims Act (FCA), according to an amednews.com report. Experts recommend physicians turn to coders to regularly analyze claims.
Amednews reports that the expanded fraud landscape includes changes to the FCA and other anti-fraud statutes that would do the following:
Require physicians to return overpayments within 60 days of discovering a payment error.
Make it easier for the government to use anti-kickback violations as the basis for a false claims suit.
Allow whistle-blowers to initiate lawsuits based on certain publicly disclosed information.
Permit physicians to self-disclose potential Stark violations.
Give the Centers for Medicare & Medicaid Services (CMS) the discretion to reduce repayment amounts for Stark violations.
The article quotes health care fraud defense lawyer Gadi Weinreich as saying the new law imposes an explicit duty on physicians to return known overpayments to the government within 60 days of discovering an error. Retaining an overpayment beyond that deadline could constitute a false claim.
"Now we have a law that says, if you've been paid in error, don't write us a letter. Write us a letter and include your check," said Weinreich, a partner at Sonnenschein Nath & Rosenthal LLP, Washington, D.C. Because the 60-day window is a short one, he recommends "that for each line of service, doctors analyze their claims on a regular basis, possibly with the help of a coding specialist."
The reform law makes clear that anti-kickback violations also can give rise to false claims liability, creating a double risk for doctors, said Roderick L. Thomas, a partner and false claims expert with Wiley Rein LLP in Washington, D.C. And when it comes to anti-kickback claims, the government is no longer required to prove that a physician or another claimant had a specific intent to violate the law, making it easier for the federal government to prosecute.
The danger, Thomas said, is that "now with the lower standard and the broader reach of the False Claims Act, you could have a situation in which investigators take a more aggressive view as to what is considered fraud" when the situation actually might involve true billing errors or inadvertent omissions.
Because a wide range of activities could be considered kickbacks — from discounts to referral fees to marketing practices — doctors should scrutinize their arrangements with other health care entities, Thomas suggested.
But other self-disclosure protocols outlined in the law give doctors a way of limiting their risks for false claims liability that could stem from financial relationships, said Seattle-based Robert G. Homchick, Davis Wright Tremaine LLP chair. The reform statute directs the CMS to develop formal regulations for disclosing potential or actual violations of federal Stark laws, while giving the agency the authority to reduce any repayments owed in connection with improper arrangements.
"This is one of the most positive things in the legislation, and I think it would be hard [for the plaintiff] to take the position you are wrongfully retaining overpayments if you are going through the disclosure process and talking to CMS about the underlying problem," Homchick said.
Source: amednews.com
Latest posts by admin aapc
(see all)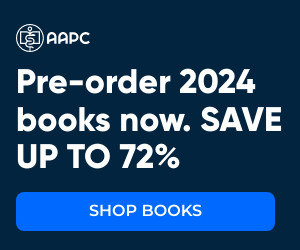 No Responses to "Expansion of False Claims Review Bodes Well for Coders"