Legislation Widens EHR Incentives Scope
By admin aapc
In Coding
April 30, 2010
Comments Off

on Legislation Widens EHR Incentives Scope
Getting the health care industry to adopt electronic health records (EHR) may cost the government more than originally intended. That's because the list of providers eligible to receive incentives for meaningful EHR use continues to grow.
The Continuing Extension Act of 2010 (HR 4851), enacted April 15, did more than just extend current Medicare payment rates to physicians. The legislation also amended the 2009 Health Information Technology for Economic and Clinical Health (HITECH) Act's definition of "eligible professionals" who may qualify to earn monetary incentives for meaningful use of a certified EHR system.
The HITECH Act, part of the American Recovery and Reinvestment Act of 2009, originally excluded hospital-based physicians, "such as a pathologist, anesthesiologist, or emergency physician" from earning incentives. The Act further clarified that physicians who "furnish substantially all of such services in a hospital setting (whether inpatient or outpatient) and through the use of facilities and equipment" were ineligible for EHR incentives based on the site of service and despite any billing arrangement.
The Continuing Extension Act amends the HITECH Act's definition of an eligible professional by striking "setting (whether inpatient or outpatient)" and inserting "inpatient or emergency room setting." This essentially adds physicians who work in outpatient settings to the list of eligible professionals.
Newly proposed legislation would further expand the definition of an eligible professional.
Reps. Patrick Kennedy (D-RI) and Tim Murphy (R-PA) introduced the HITECH Extension for Behavioral Health Services Act of 2010 (HR 5025) to the House of Representatives April 14.
As written, this bill would amend the Public Health Service Act and the Social Security Act to extend health information technology assistance eligibility to behavioral health, mental heatlh, and substance abuse professionals and facilities.
Latest posts by admin aapc
(see all)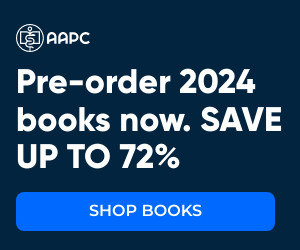 No Responses to "Legislation Widens EHR Incentives Scope"