Worst Mistakes to Make When Considering EMR
By admin aapc
June 22, 2009
Comments Off

on Worst Mistakes to Make When Considering EMR
If you're considering purchasing an electronic medical record (EMR) system, you're not alone. Plenty of organizations have made the leap before you; so why not learn from their failures and successes?
The biggest mistake you could make is not listening to the advice of others and learning from it, experts tell AMNews.
Before implementing any major technology, talk to your peers and heed their advice. Not sure who to turn to? Experts recommend vendor references, medical conferences, health care associations, and practices that emulate where you want to be in 5-10 years.
Asking your references all the right questions will get the answers you seek. Recommended questions include:
If you had it to do over again, what would you do differently?
Would you recommend the same vendor?
Did you budget correctly?
What are the ongoing maintenance costs?
How long did the system take to implement and what were the problems you encountered?
How did you handle converting data from paper to electronic?
How was data abstracted?
According to experts, the most common mistakes your references will warn you about include:
Underestimating workflow changes.
Not allowing enough time for training.
Treating the project solely as an IT project as opposed to a business decision.
Failing to consider future needs in negotiations.
Not defining a clear path for return on investment.
Not having a legal expert review the contract.
Going cheap on the infrastructure.
Delegating the implementation to nonphysicians.
Heed the advice of others. Ask the right questions. Do not repeat others' mistakes. These are the keys to successful EMR implementation.
Read the full AMANews story for more good advice.
Latest posts by admin aapc
(see all)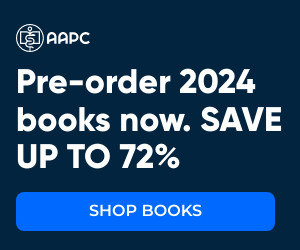 No Responses to "Worst Mistakes to Make When Considering EMR"