Travel Safely to HEALTHCON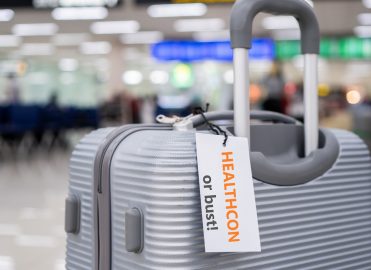 Take measures to make HEALTHCON a healthy experience.
AAPC's HEALTHCON 2021 is coming up quickly! I am so excited to be able to attend the in-person venue this year in Dallas, Texas, March 28-31.
During the COVID-19 pandemic, I have had to continue to travel for work and have been fortunate enough to stay safe and blessed to have not contracted the virus despite my increased risk. It has been my experience that all businesses are doing what they can to help keep you (and them) safe. Along the way, I have picked up some travel tips that I thought may help you travel safely, as well.
10 Tips for a Healthy Trip
Quarantine for 10 days before you go. This will ensure you haven't had any recent exposures to COVID-19 or any other contagious disease. If you can't quarantine, get tested for COVID-19 prior to traveling. Do not travel if you have symptoms of COVID-19 (sore throat, shortness of breath, fever, loss of taste and smell, etc.).
Wash your hands often and dry them well. Also carry hand sanitizer and use it in between hand washing. Airports allow larger sizes of these containers now (check the TSA website for exact specifications). I keep one in my suitcase, one in my purse, and I always have one in my pocket, as well. The airports have sanitizing stations, as well.
Carry spray disinfectant. I carry a bottle in my checked bag. I use it to spray my hotel room and my suitcase.
When you get to your destination, change your clothes and shower. Separate your travel clothes from the rest of the clothes you brought.
Resist the urge to hug or shake hands with others. It's unfortunate, but a necessary measure during this time.
Carry multiple face masks and rotate them. Better yet, bring a box of disposables so you don't have to reuse your masks.
Most hotels are not offering housekeeping to limit human interaction. Assess your room and figure out how many towels, shampoos, etc. you will need for the time you are there. Ask for any additional necessities upon arrival.
Travel on airlines based on their in-place safety measures. Choose a flight based on price only and you may pay later with your health. Look at what the airline is doing to keep you safe (blocked seats, added cleaning protocols, etc.). If the airline does not give you a sanitizing wipe, travel with your own. I use mine to wipe down the seat, arm rests, tray tables, etc.
Stay hydrated on your flights and after. Travel with your own drinks and snacks for on the airplane. You are not allowed to be without your mask on the plane or in the terminal unless eating. Please be considerate and replace your mask after every bite or drink for your safety and the safety of others.
Follow your state's quarantine rules when you arrive home, or get tested per the CDC guidelines. Remember: Even if you are vaccinated for COVID-19, you can still transmit the virus to unvaccinated individuals.
See You at HEALTHCON!
I personally can't wait to see my AAPC coding family at conference, but at a social distance. I will miss the hugs, but the safety of others is much more important during these trying times. Don't be afraid to ask people to respect your personal space and don't assume that everyone shares the same fears (or lack of). Communication is essential.
Note that HEALTHCON 2021 is also available virtually, so if you can't travel to Dallas this year, you can still take advantage of all the annual conference offers healthcare business professionals.
Here's to giving all of you a socially distanced hello!
Latest posts by Rhonda Buckholtz
(see all)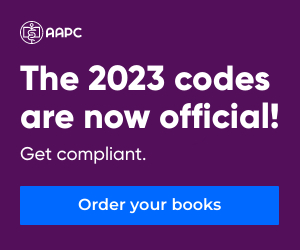 One Response to "Travel Safely to HEALTHCON"