Bartering for Health Care Rising
By admin aapc
June 29, 2009
Comments Off

on Bartering for Health Care Rising
Amid a flailing economy, the age-old practice of bartering is making a come-back in the health care industry. Individuals, business owners, and physicians benefit, some say.
CNN reports that bartering is booming and that "business owners with an eye toward cutting costs are increasingly viewing bartering as a viable option for obtaining medical services for themselves and their employees."
According to Kaiser Health News, "bartering is providing a temporary safety net of sorts for some workers who have lost their jobs and health coverage. And in some cases, people who have inadequate insurance are using barter to get critical services, such as dental and vision benefits."
Ellen Gray, a psychiatrist in Chapel Hill, N.C., told KHN she initially joined the local barter exchange to get more business referrals, but now feels "she's doing her part to expand access to therapy both for people who don't have insurance as well as for those who don't want their insurance companies to know they are struggling with mental-health issues." Plus, "I just like the idea that people are taking matters into their own hands," she said.
There are two main types of bartering: direct and indirect. "In the former," KHN explains, "people engage in direct trades of goods and services without using money. In the latter, small-business owners and individuals accumulate credits, or barter dollars, by providing specific services ranging from painting a porch to putting on a dance performance. Those barter dollars can be used to buy the services of any other network member."
According to KHN: "The American Medical Association has no specific policy on bartering, but supports doctors' freedom to choose how they want to be paid, a spokesman said."
The government, however, bans doctors from bartering for more than the cash value of their services from Medicare and Medicaid. And anyone who barters more than $600 a year in goods and services is required to pay taxes on the transactions.
Latest posts by admin aapc
(see all)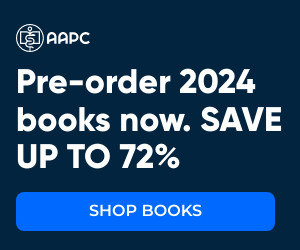 No Responses to "Bartering for Health Care Rising"