Beloved AAPC Member Is Remembered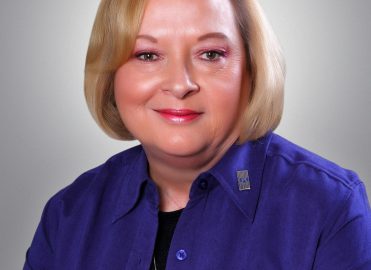 AAPCCA BOD members honor Barbara Fontaine's legacy.
The AAPC Chapter Association (AAPCCA) is saddened to announce that we have lost one of our past Board of Directors (BOD) members, Barbara Fontaine, CPC. Barb was tireless in her support of local chapters. On her application to the 2011 BOD, she stated she wanted to become a member of this leadership group "to share her excitement with other chapters." She felt that by "listening to their challenges and sharing successes, failures, and ideas, the BOD and local chapters can work together on possible solutions for a stronger AAPC." She wrote, "I would like to be a part of that." Barb most certainly achieved that goal, touching many members as both a BOD member and a fellow professional. She most certainly will be missed.
Local Chapters Director Marti Johnson said, "I think there are many members who will remember Barbara Fontaine. She was a great leader."
A GoFundMe account has been set up to in Barb's memory to benefit the AAPCCA Hardship Fund. Please consider donating at https://gofund.me/d5d66e23. This account will remain open until after HEALTHCON, April 1.
Barb was business office supervisor at Mid County Orthopaedic Surgery and Sports Medicine (part of Signature Health Services). Her more than 30 years in the medical field took her from a part-time admissions clerk in a rural Arkansas hospital to coding and billing for a single-family practice physician, and then to a multi-physician clinic, which became a multi-practice group in northwest Arkansas. She focused on keeping up to date with correct coding and billing for her providers and continuing education for physicians and staff. She was a member of the St. Louis West, Missouri, local chapter, serving on several committees before becoming an officer. In 2008, she received her local chapter's Coder of the Year award and AAPC's national Coder of the Year award. She served on the AAPC Chapter Association from 2011-2016 and was chair from 2014-2016.
For a poignant message from Barb in her last year of the BOD, read "Time Well Spent" in the Knowledge Center (www.aapc.com/blog/34794-time-well-spent).
As told by Jill M. Young, CPC, CEDC, CIMC.
---
Latest posts by admin aapc
(see all)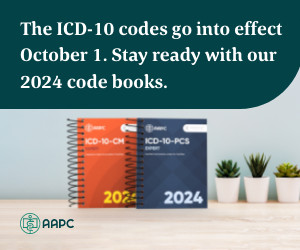 One Response to "Beloved AAPC Member Is Remembered"