3 Times Anesthesia Coders Should NOT Report +99140
In Coding
May 29, 2018
Comments Off

on 3 Times Anesthesia Coders Should NOT Report +99140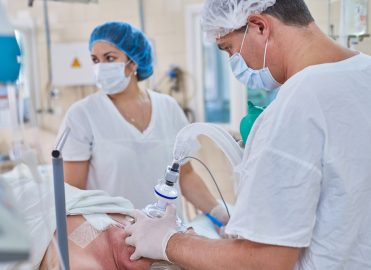 When a payer reimburses for +99140 Anesthesia complicated by emergency conditions (specify) …, you don't want to miss legitimate opportunities to report that code. But knowing what qualifies as emergency conditions is a common stumbling block. Don't let these three common pitfalls ruin your anesthesia coding accuracy.
1. When Delay Is Documented for the 'Emergency'
According to CPT® guidelines with +99140, "An emergency is defined as existing when delay in treatment of the patient would lead to a significant increase in the threat to life or body part." To support reporting +99140, documentation should include the specific emergency conditions.
Before declaring this emergency code appropriate, providers also should watch for evidence that the patient was in observation or was admitted for a while without any major change in status before surgery, experts warn. You may be unlikely to meet the CPT® definition of emergency if there was that sort of delay before treatment.
2. When 'Emergency' Is the Department, Not the Circumstance
A patient admitted via the emergency department may qualify for +99140, but not always. Remember to code based on the conditions specific to the patient, not simply the department involved.
A typical example is the scenario of pregnant women who are instructed to present to the emergency room when they're in labor. Some of those women may meet the definition of emergency conditions, but not all of them will.
3. When 'Unexpected' Is a Better Description Than 'Emergency'
Another common problem spot is declaring anything outside of normal office hours an "emergency." Not all people seeking treatment at night or on the weekend meet the CPT® definition of emergency for +99140.
If documentation shows someone was in respiratory distress or suffered serious trauma, you may have a good case for reporting the code. But other patients requiring anesthesia services may be farther down the triage line, and the anesthesiologist would need to document clearly why treatment delay would threaten the patient's life or a body part to prove emergency conditions in line with +99140 requirements existed.
What About You?
What do you look for in the documentation to confirm emergency code +99140 is warranted? And which payers that you work with reimburse this code and other qualifying circumstances codes separately? (Medicare bundles payment for +99140 into other services, but experts advise tracking the code so you can see how many emergency cases you handle.)
Deborah Marsh, JD, MA, CPC, CHONC, has explored the ins and outs of multiple specialties, particularly radiology, cardiology, and oncology. She also has assisted with developing online medical coding tools designed to get accurate data to coders faster. Deborah received her Certified Professional Coder (CPC) certification from AAPC in 2004 and her Certified Hematology and Oncology Coder (CHONC) credential in 2010.
Latest posts by Deborah Marsh
(see all)
Comments are closed.