Reporting Eli Lilly's Antibody Combo Therapy
In COVID-19
February 26, 2021
Comments Off

on Reporting Eli Lilly's Antibody Combo Therapy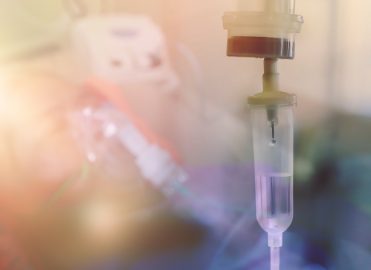 Medicare releases two new codes for combination bamlanivimab and etesevimab — the third FDA-approved COVID-19 antibody therapy.
Our arsenal of treatment options for COVID-19 expands once again. On Feb. 18, the Centers for Medicare & Medicaid Services (CMS) released two new HCPCS Level II codes for Eli Lilly's antibody cocktail. This comes after the U.S. Food and Drug Administration (FDA) granted Emergency Use Authorization (EUA) for investigational bamlanivimab and etesevimab as a combination therapy for COVID-19.
The EUA isn't the first for Eli Lilly. The FDA previously authorized bamlanivimab as a lone 700 mg therapy on Nov. 9, 2020, for a similar indication in the same patient population. The new approval is based on phase 3 trial data that showed that administering bamlanivimab in combination with etesevimab reduced the risk of COVID-19 hospitalization and death by 70 percent.
UPDATE: On June 25, 2021, the federal government paused all distribution of bamlanivamab and etesevimab together and etesevimab alone on a national basis until further notice. (CMS.gov)
Coding and Billing for Eli Lilly's Antibody Combo
CMS published specific codes for billing Medicare for Eli Lilly's COVID-19 antibody cocktail. The combination therapy and administration of bamlanivimab and etesevimab are reported with the following HCPCS Level II codes, effective Feb. 9, 2021:
| | | |
| --- | --- | --- |
| Code | Long Descriptor | Payment Allowance |
| Q0245 | Injection, bamlanivimab and etesevimab, 2100 mg | $0.010 |
| M0245 | Intravenous infusion, bamlanivimab and etesevimab, includes infusion and post administration monitoring | $309.600 |
---
UPDATE (5/7/21): Read New Codes, Rates for COVID-19 Therapeutics for an updated payment allowance on M0245.
UPDATE (6/3/21): Effective June 3, CMS created Q0244 Injection, casirivimab and imdevimab, 1200 mg and updated the descriptors for M0243 and M0244.
Providers can bill Part B for the administration of this infusion therapy on a single claim or submit multiple claims on a roster bill. CMS does note that the EUA for this combination treatment contains specific requirements for administration that are considerably more complex than usually seen for other services billed via roster billing.
The medical documentation must support the medical necessity of the service and should include details on the steps taken to meet the terms of the EUA. CMS is requesting the documentation also include the name of the practitioner who ordered or made the decision to administer the infusion, even in cases where claims for these services are submitted on roster bills.
Reimbursement for Bamlanivimab and Etesevimab Therapy and Administration
During the COVID-19 Public Health Emergency (PHE), Medicare will cover and pay for these infusions. When the government supplies the antibody cocktail doses, as will be the case upon the product's initial availability, providers should not bill Q0245. If they receive the product for free, it is only appropriate to bill for the administration. If providers begin to purchase the products, CMS will likely set the payment rate in the same way as was done for COVID-19 vaccines.
The Medicare national average payment rate for the administration will be approximately $310. This rate is based on one hour of infusion and post-administration monitoring in the hospital outpatient setting. Medicare will adjust the payment allowance for M0245 based on setting and location, as appropriate.
Individuals with Medicare pay no cost-sharing for COVID-19-related products and services. Thus, they will not be responsible for copayments/coinsurance or deductibles for COVID-19 monoclonal antibody infusion therapy, as long as certain conditions are met.
EUA Particulars and Parameters
The pair of monoclonal antibodies has been authorized for the treatment of mild to moderate COVID-19 in adults and children aged 12 years and older (weighing at least 88 lbs.). The bamlanivimab and etesevimab combo is indicated for patients who test positive for severe acute respiratory syndrome coronavirus 2 (SARS-CoV-2) and who are at high risk of progression to severe COVID-19 and/or hospitalization — including individuals aged 65 years and older or who have certain chronic medical conditions.
The recombinant neutralizing antibodies bamlanivimab (LY-CoV555) and etesevimab (LY-CoV016) should be administered together (after dilution) via a single intravenous infusion as soon as possible after testing positive for COVID-19 and within 10 days of symptom onset.
As with the other monoclonal antibody infusion treatments, bamlanivimab and etesevimab may only be administered in settings in which healthcare providers have immediate access to medications to treat a severe infusion reaction, such as anaphylaxis, and the ability to activate the Emergency Medical System, as needed.
Treatment with bamlanivimab and etesevimab is not authorized for use in patients:
Who are hospitalized due to COVID-19;
Who require oxygen therapy due to COVID-19; or
Who require an increased oxygen flow rate due to COVID-19 in those on chronic oxygen therapy due to underlying non-COVID-19-related comorbidity.
Other Approved COVID-19 Therapies
CMS released new codes at the end of last year for two other monoclonal antibody treatments. The first was Eli Lilly's bamlanivimab therapy. For dates of service on or after Nov. 10, 2020, report the lone antibody therapy with Q0239 Injection, bamlanivimab-xxxx, 700 mg and M0239 Intravenous infusion, bamlanivimab-xxxx, includes infusion and post administration monitoring.
In December, CMS announced two new HCPCS Level II codes for Regeneron's antibody cocktail casirivimab and imdevimab (REGN-COV2), effective Nov. 21. This antibody combo is reported with Q0243 Injection, casirivimab and imdevimab, 2400 mg and M0243 Intravenous infusion, casirivimab and imdevimab includes infusion and post administration monitoring.
Latest posts by Stacy Chaplain
(see all)