AAPC & AHLA Collaborative Compliance Conference Wrap-Up: Day 1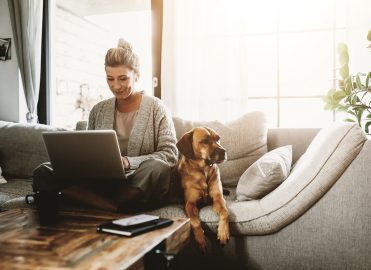 This past year and the beginning of 2021 have brought many changes on the healthcare front. With the new 2021 evaluation and management (E/M) guidelines, evolving telemedicine regulatory issues due to the COVID-19 pandemic, and the recent HIPAA changes to the Privacy Rule, to name a few, now seemed like the perfect time to brush up on our compliance knowledge. To that end, AAPC and the American Health Law Association (AHLA) teamed up to host a two-day virtual compliance conference (Feb. 22-23) that covered these and other timely topics of interest to healthcare business professionals.
Kicking Off the Morning
We kicked off the first day of the conference with a presentation from the Office of Inspector General (OIG) on priorities, enforcements, and compliance for coders. OIG Chief Council Greg Demske and Assistant Inspector General for Investigations Chris Schrank presented a comprehensive view on what the OIG does and how they work both alone and with other federal agencies to serve the healthcare community. Their goal for the session was to provide a better understanding of coders' compliance responsibilities and risks.
The session was also packed from beginning to end with illustrations of how OIG prevents and detects fraud and abuse and the differences between criminal and civil/administrative remedies. The number of scams related to COVID-19 have kept OIG busy, said Schrank, from the initial testing scams back in March 2020, to more recent scams attempting to defraud COVID funding programs. OIG outreach was highlighted, including information about Operation C.A.R.E. (Caring, Awareness, and Resources for our Elders), which was put into place as an initiative to focus on public health and safety amongst the vulnerable nursing home patient population.
Time for Change
AAPC Senior Vice President of Products Raemarie Jimenez, CPC, CIC, CPB, CPMA, CPPM, CPC-I, CDEO, CANPC, CRHC, CCS,covered what everyone has been talking about — 2021 E/M guideline changes — in her morning session. She presented a detailed overview of 2021 total time requirements for office visits, instructing when to use 2021 guidelines and when to use 1995/1997 guidelines. Jimenez went on to cover best practices for documentation, as well as audit concerns for time-based coding. Needless to say, there were lots of questions from attendees, all of which Jimenez answered thoroughly.
Later in the afternoon, Jaci Kipreos, CPC, CPMA, CDEO, CEMC, COC, CPC-I, president/owner of Practice Integrity, LLC, spoke about compliance concerns for medically relevant history and exam. She focused on the all-important question "Who determines what is relevant?" Obviously, it must be the healthcare practitioner. But the challenge for compliance professionals will be to get practitioners to define their ideas of what is "medically appropriate" and communicate that in writing.
Beware of Kickbacks
In the afternoon, Stephen Angelette from Polsinelli Law Firm and Associate General Counsel Brett McNeal from Lexington Medical Center presented important information on the Anti-Kickback Statute and how to avoid fraud and abuse in medical practices.
Angelette began by answering the question: "When does the Anti-Kickback Statute apply to me?" The answer: Whether you are a provider, physician, vendor, manufacturer, GPO, or director, this legal statute applies to you and everybody in the healthcare field!
Angelette and McNeal went on to outline what to do and not to do for compliance. In other words, what constitutes risky behavior when accepting gifts, gratuities, and speaking engagements, and on the opposite side, safe harbors that constitute commercially reasonable arrangements. They combined their prepared presentation with questions from extremely engaged attendees to thoroughly vet each point. Also covered were value-based exception proposals, coming Biden administration changes, and 2020 settlements.
Always More to Learn
Attendees had the choice of attending sessions on a wide variety of subjects — everything from telemedicine and enforcement trends to audit risks in the emergency department and the Stark Law.
A repercussion of the COVID-19 pandemic: Telemedicine has become an overnight sensation. Rapidly evolving and changing coverage policies with subsequent new codes and documentation guidelines have the industry in a tailspin. AAPC National Advisory Board member Stephanie Sjogren, CPC, CPMA, CCS, CPC-I, CDEO, HCAFA, led a session to discuss documentation and coding requirements physician practices must meet to avoid noncompliance repercussions. She covered every base; from defining telemedicine to how it is evolving, to best practices for performing telemedicine. The key takeaway, however, was the importance of a compliance plan that ensures patients' protected health information stays truly protected in this virtual world we're entering.
Rave Reviews
Here's what a few attendees had to say about the compliance sessions:
"This is a wonderful session. Thank you for your continual willingness to speak to compliance professionals."
"Great overview of enforcement. Thank you for all you do!"
Don't miss Day 2 of the compliance conference!
Based on the turnout and favorable reviews, this boutique conference venue is a hit and something AAPC will likely continue in the future.
Latest posts by Lee Fifield
(see all)
AAPC's annual salary survey gives a good understanding of the earning potential within the medical coding profession.
See what actually is going on in the healthcare business job market.