Compare 38571–38573 Lymphadenectomy Codes
In Coding
April 20, 2018
Comments Off

on Compare 38571–38573 Lymphadenectomy Codes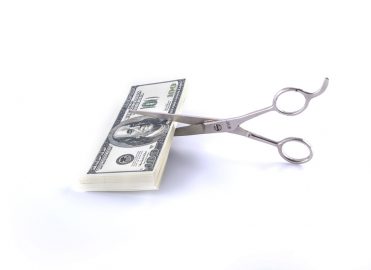 Avoid cutting reimbursement in half.
If you're already familiar with laparoscopic bilateral total pelvic lymphadenectomy codes 38571 and 38572, you know the pattern. The second code descriptor builds on the first. When the CPT® 2018 code set added 38573, the new code descriptor followed that pattern, adding quite a few more requirements before you use the new code.
Not sure what I mean? Check out these bullet lists based on the code descriptors, and note the similarities in the first few bullets as well as differences:
38571
bilateral total pelvic lymphadenectomy
38572
bilateral total pelvic lymphadenectomy
peri-aortic lymph node sampling (biopsy), single or multiple
38573
bilateral total pelvic lymphadenectomy
peri-aortic lymph node sampling
peritoneal washings
peritoneal biopsy(ies)
omentectomy
diaphragmatic washings
including diaphragmatic and other serosal biopsy(ies), when performed
What's the Same on MPFS?
When you check the Medicare Physician Fee Schedule (MPFS) for these three codes, you'll notice some similarities. Here are some of the most important ones.
Global period: All three codes have a 10-day global period, so be sure you apply the rules for 10-day rather than 90-day or some other global period.
Multiple procedure: The multiple procedure rule applies to these codes. Here's an abbreviated definition of multiple procedure indicator 3, which the MPFS currently assigns to all three codes: "Special rules for multiple endoscopic procedures apply if procedure is billed with another endoscopy in the same family (i.e., another endoscopy that has the same base procedure) … Payment for the base procedure is included in the payment for the other endoscopy."
Endo base code: The endoscopic base code for all three codes is separate procedure code 49320 Laparoscopy, abdomen, peritoneum, and omentum, diagnostic, with or without collection of specimen(s) by brushing or washing (separate procedure).
Bilateral indicator: The code descriptors specify "bilateral," so you should not be surprised that the bilateral indicator is 2, which means the 150 percent payment adjustment for a bilateral service doesn't apply. The RVUs are already based on the procedure being performed bilaterally. (If the surgeon doesn't remove lymph nodes bilaterally, consider whether appending modifier 52 Reduced services to your code is the appropriate choice.)
Bonus tip: The MUE for these codes is 1, meaning the limit on reporting the code for the patient is once per day.
What's Different on MPFS?
The most complex code, 38573, pays nearly twice as much as simplest code 38571, bringing home the point that clear documentation of all elements performed is essential to accurate coding and payment for bilateral total pelvic lymphadenectomy (just as it is for every service, right?).
Here are the numbers:
38571: With 19.23 RVUs, the simplest code, 38571, brings in roughly $692.27. That's the national Medicare rate on the MPFS.
38572: With 26.75 total RVUs, the national fee for 38572 is $962.99.
38573: Remember the long list of services in new code 38573? All together, they get 33.59 total RVUs. Multiplied by the current conversion factor, that's about $1,209.23.
What About You?
Were you glad to see 38573 added to the CPT® code set?
Deborah Marsh, JD, MA, CPC, CHONC, has explored the ins and outs of multiple specialties, particularly radiology, cardiology, and oncology. She also has assisted with developing online medical coding tools designed to get accurate data to coders faster. Deborah received her Certified Professional Coder (CPC) certification from AAPC in 2004 and her Certified Hematology and Oncology Coder (CHONC) credential in 2010.
Latest posts by Deborah Marsh
(see all)
Comments are closed.