Make Room for New Monoclonal Antibody Codes
In Coding
September 19, 2019
Comments Off

on Make Room for New Monoclonal Antibody Codes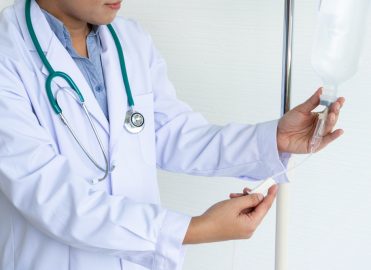 2019 HCPCS Level II quarterly update focuses on J and Q codes.
The Oct. 1, 2019, update for HCPCS Level II codes is bringing more than 50 changes for J and Q codes, and several of them are for monoclonal antibodies.
J0593: Add Code for Angioedema Treatment
Read the full descriptor for J0593 Injection, lanadelumab-flyo, 1 mg (code may be used for Medicare when drug administered under direct supervision of a physician, not for use when drug is self-administered). You'll need to follow the warning to not report the code to Medicare for a self-administered dose.
This solution, trade name TAKHZYRO®, is indicated for prevention of hereditary angioedema attacks, which involve severe swelling of areas like the limbs, face, and airway. Typical dosage is 300 mg, and you will report 1 unit of J0593 per milligram.
J1303: Be Ready for Blood Disorder Treatment Code
You'll report J1303 Injection, ravulizumab-cwvz, 10 mg for a medicine that treats paroxysmal nocturnal hemoglobinuria, a blood disorder that involves early destruction of red blood cells. A brand name you may see is ULTOMIRIS®.
You'll have to pull out your math skills for this one. You'll report one unit for every 10 mg, and ULTOMIRIS comes in a 300 mg/30 mL single-dose vial.
The unit numbers are in line with identically defined code C9052, which will be deleted Sept. 30, 2019. C codes are for use by Outpatient Prospective Payment System (OPPS) hospitals and limited others, so the creation of a J code allows for specific reporting by others, such as physician practices.
J3031: Update Migraine Treatment Coding
Another code shares that same warning about self-administered drugs as J0593: J3031 Injection, fremanezumab-vfrm, 1 mg code may be used for Medicare when drug administered under the direct supervision of a physician, not for use when drug is self-administered).
Heed the instruction to not report this migraine-prevention monoclonal antibody when the patient administers the dose. The trade name for this medication is AJOVY®, and the single-dose syringe comes with 225 mg/1.5 mL.
Because of the new J code, the update will delete C9040 Injection, fremanezumab-vfrm, 1 mg.
J3111: Prepare for Osteoporosis Coding Option
For treatment of osteoporosis in postmenopausal women, you'll have a new code: J3111 Injection, romosozumab-aqqg, 1 mg. The trade name is EVENITYTM.
Expect to see two separate subcutaneous injections to reach the total dose of 210 mg.
J9119: Replace C9044 for CSCC Treatment
If you provide LIBTAYOR® to treat metastatic cutaneous squamous cell carcinoma (CSCC) or locally advanced CSCC, you'll be able to report J9119 Injection, cemiplimab-rwlc, 1 mg. You'll report 1 billing unit per 1 mg. The recommended dose is 350 mg as an intravenous infusion over 30 minutes.
As part of the update, Medicare will delete C9044, which has an identical descriptor to J9119.
J9204: Anticipate New Anti-Neoplastic Code
POTELIGEO® will have new code J9204 Injection, mogamulizumab-kpkc, 1 mg. Physicians prescribe this anti-neoplastic and immunomodulatory to treat relapsed or refractory mycosis fungoides or Sezary syndrome. The recommended dose is 1 mg/kg.
Identically defined code C9038 will be deleted for the October update.
J9210: Set Aside C9050 for This HLH Treatment
GAMIFANTTM will have new code J9210 Injection, emapalumab-lzsg, 1 mg. Physicians prescribe this antibody for treatment of primary hemophagocytic lymphohistiocytosis (HLH), a condition in which the body makes too many activated immune cells. A typical starting dose is 1 mg/kg.
To complete the update, Medicare will delete identically defined code C9050.
J9313: Look for New Leukemia Therapy Code
New code J9313 Injection, moxetumomab pasudotox-tdfk, 0.01 mg allows you to report a medicine used to treat hairy cell leukemia. A brand name you may see for this medicine is LUMOXITITM.
Watch your math as you report one unit of this code for every 0.01 mg. The recommended dose is 0.04 mg/kg. This is not a change from soon-to-be-deleted code C9045, which has the same descriptor as J9313.
Q5118: Use This Code for Colorectal Cancer Treatment Biosimilar
ZIRABEVTM will get a temporary Q code on Oct. 1: Q5118 Injection, bevacizumab-bvzr, biosimilar, (Zirabev), 10 mg. Zirabev is indicated for the treatment of metastatic colorectal cancer. Dosage recommendations vary based on the diagnosis and other factors, so be sure to watch the documentation and report one unit of this code per 10 mg.
Take care to report Q5118 for Zirabev, which the descriptor specifically lists. Do not use a similar code like J9035 Injection, bevacizumab, 10 mg.
What About You?
Are you glad to see many of these changes from C codes so physician practices have more specific reporting options available? Tip: If you'd like to learn more about the background of these codes, check out the Centers for Medicare & Medicaid Services (CMS) HCPCS Public Meeting Agenda, especially for May 13, 2019, and May 14, 2019.
Deborah Marsh, JD, MA, CPC, CHONC, has explored the ins and outs of multiple specialties, particularly radiology, cardiology, and oncology. She also has assisted with developing online medical coding tools designed to get accurate data to coders faster. Deborah received her Certified Professional Coder (CPC) certification from AAPC in 2004 and her Certified Hematology and Oncology Coder (CHONC) credential in 2010.
Latest posts by Deborah Marsh
(see all)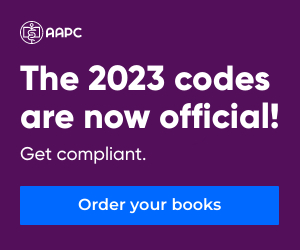 Comments are closed.