Before You Pick a Pain Code, You Need to Know These Official Guidelines
In Coding
April 15, 2019
Comments Off

on Before You Pick a Pain Code, You Need to Know These Official Guidelines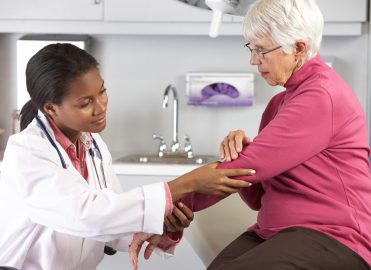 ICD-10-CM is picky about pain coding, and it's no wonder considering all the possible variations. Fortunately you can turn to the 2019 ICD-10-CM Official Guidelines for Coding and Reporting (OGs) to keep your coding skills sharp. Today we'll take a look at some of these pain pointers.
Walk a Fine Line for Pain Related to Psychological Factors
Pain related to psychological factors has one code. Pain exclusively related to psychological factors has another code. Section I.C.5.a of the OGs takes you through the codes and their rules.
Exclusively related: F45.41 Pain disorder exclusively related to psychological factors
The OGs point out that an Excludes1 note under G89.- Pain, not elsewhere classified tells you not to add G89.- codes with F45.41.
Related: F45.42 Pain disorder with related psychological factors
A note under F45.42 tells you to "Code also associated acute or chronic pain (G89.-)." The OGs further explain that you should report F45.42 with a G89.- code "if there is documentation of a psychological component for a patient with acute or chronic pain."
Follow This General Rule for G89.- Sequencing
Category G89.- has several pages of guidelines in Section I.C.6.b. Many of the guidelines focus on when to use multiple codes and the inevitable question of sequencing. The general rule is that you should sequence the G89.- pain code first when the reason for the admission or encounter is pain control or pain management. Here are some examples:
When both a G89.- code and a site-specific pain code are appropriate (because the G89.- code adds detail that's lacking from the site-specific code), then you should report G89.- followed by the site-specific pain code when the encounter is for pain management. The example the OGs give is that a patient presents for pain management for acute neck pain from trauma, and you report G89.11 Acute pain due to trauma followed by M54.2 Cervicalgia.
Sequence G89.3 Neoplasm related pain (acute) (chronic) first when the reason for the encounter is pain control. You report the neoplasm as an additional code in this case.
If you code pain diagnoses, it's worth working your way through the OGs to be sure you're applying the correct code specific to your case and diagnoses. You also want to be sure that you're following good coding practices before you make your final code selection, such as confirming your code in the index and tabular and following any notes in the tabular that apply to your code.
Let Documentation Be Your Guide for Chronic Pain Coding
For G89.2- Chronic pain, not elsewhere classified, the ICD-10-CM tabular list provides separate codes for pain due to trauma, post-thoracotomy pain, other postprocedural pain, and other pain. But what you won't find is a definition for chronic. The OGs tell you that "There is no time frame defining when pain becomes chronic pain. The provider's documentation should be used to guide use of these codes" (Section I.C.6.b.4).
Deborah Marsh, JD, MA, CPC, CHONC, has explored the ins and outs of multiple specialties, particularly radiology, cardiology, and oncology. She also has assisted with developing online medical coding tools designed to get accurate data to coders faster. Deborah received her Certified Professional Coder (CPC) certification from AAPC in 2004 and her Certified Hematology and Oncology Coder (CHONC) credential in 2010.
Latest posts by Deborah Marsh
(see all)
Comments are closed.