Don't Miss a Single Cognitive Care Planning Code Requirement
In Coding
March 23, 2018
Comments Off

on Don't Miss a Single Cognitive Care Planning Code Requirement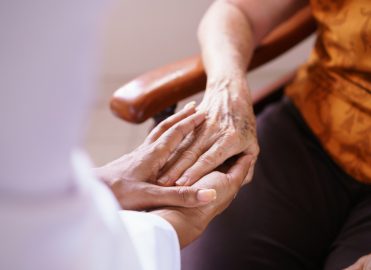 Take CPT® 99483 requirements one at a time.
One of the most significant changes for family medicine in 2018 is the switch from HCPCS Level II to CPT® for behavioral health integration (BHI) and care management. In this post, we'll check out new cognitive assessment code 99483, which not only replaced G0505, but also added 160 words to the descriptor!
Walk Through the New Code So You Don't Miss Any Details
Here's the 2017 descriptor for G0505 Cognition and functional assessment using standardized instruments with development of recorded care plan for the patient with cognitive impairment, history obtained from patient and/or caregiver, in office or other outpatient setting or home or domiciliary or rest home.
The descriptor for 2018 replacement code 99483 is long, so let's review it piece by piece.
In particular, watch for the specifics on these requirements added in the 2018 code:
Medical decision making of moderate or high complexity
Medication review and reconciliation
Safety evaluation
Caregiver assessment
Sort through requirements: The descriptor for 99483 starts this way: Assessment of and care planning for a patient with cognitive impairment, requiring an independent historian, in the office or other outpatients, home or domiciliary or rest home, with all of the following required elements. Here are those required elements (based on the code descriptor with paraphrasing):
An evaluation focused on cognition, which must include a pertinent history and examination.

CPT® guidelines state that the services include a comprehensive evaluation to establish or confirm a condition's diagnosis, etiology (cause), and severity. The patient may be new or existing but must be showing signs or symptoms of cognitive impairment.
CPT® guidelines also state that the service includes "thorough evaluation" of contributing medical and psychosocial factors. Some examples include medications that are psychoactive, chronic pain syndromes, infections, mental health issues, and brain conditions such as the tumor, stroke, and normal pressure hydrocephalus.
Medical decision making of moderate or high complexity.

According to CPT® guidelines, MDM should include the current status of the disease and how it's likely to progress, as well as an assessment of assistance services for the patient, such as referrals for rehab, social services, legal and financial services, meals, transportation, and the like.
Functional assessment, including the ability to make decisions.
Staging of dementia using standardized instruments like FAST and CDR.
Medication reconciliation and checking for high-risk medications.
Using one or more standardized screening instruments to assess neuropsychiatric and behavioral symptoms, including depression.
Safety evaluation, including driving.
Identifying the patient's caregiver(s) and assessing their ability and willingness to perform the needed tasks, including knowledge, needs, and social support.
Working on an Advance Care Plan, either through development, update, or review.
Writing a care plan with the approach to addressing functional limitations as well as neuropsychiatric and neuro-cognitive symptoms, and referrals to appropriate community resources with details and information provided to the patient and/or caregiver.
Typical time of 50 minutes face-to-face with the patient and/or family or caregiver.
But Wait There's More! Wrap Up Guideline Review
If the provider doesn't perform one or more of the required elements or considers any of them not necessary for the patient, don't use 99483. Another E/M code is a more appropriate choice, the CPT® guidelines state.
With the CPT® code, you'll find a long list of codes that you should not report in conjunction with 99483, such as E/M codes and certain psychological testing and health assessment codes. Check the instruction and your payer's edits (such as CCI edits) before you finalize your claim.
Reporting 99483 more than once every 180 days goes against CPT® guidelines for the code.
Deborah Marsh, JD, MA, CPC, CHONC, has explored the ins and outs of multiple specialties, particularly radiology, cardiology, and oncology. She also has assisted with developing online medical coding tools designed to get accurate data to coders faster. Deborah received her Certified Professional Coder (CPC) certification from AAPC in 2004 and her Certified Hematology and Oncology Coder (CHONC) credential in 2010.
Latest posts by Deborah Marsh
(see all)
Comments are closed.