Meet the Latest Modifier-Related RAC Topics
In Audit
November 21, 2019
Comments Off

on Meet the Latest Modifier-Related RAC Topics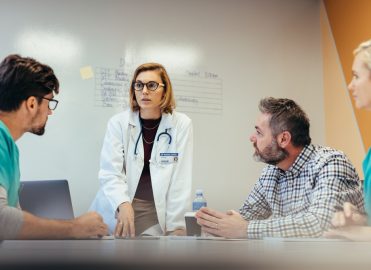 You may know that medical coding modifiers can affect payment and bundling rules for your claims, but did you know modifiers are on the radar for Recovery Audit Contractors (RACs), too? Here are some of the recently added audit issues that have links to modifier use.
Quick background: Medicare's RAC program is used to identify and correct improper Medicare payments. RACs review Medicare claims after payment, checking the claims for approved RAC topics.
Prevent This Endomyocardial Biopsy Problem
Our first RAC topic is for cardiology coders who report endomyocardial biopsies performed at facilities.
Issue: On Sept. 10, 2019, Medicare approved RAC issue 0168, Denial of the Professional Component for Previously-Denied Facility Claims for Medically Unnecessary Endomyocardial Biopsies and Right Heart Catheterizations Billed as Separate Procedures.
Description: If denial of a code on a facility claim is upheld after complex review, then the RAC will "recover the physician claim for that same code automatically."
Codes: These are the cardiology CPT® codes involved:
93505 Endomyocardial biopsy
93451 Right heart catheterization including measurement(s) of oxygen saturation and cardiac output, when performed
One modifier-related aspect of this issue is that both codes have a PC/TC indicator of "1" on the Medicare Physician Fee Schedule (MPFS). That PC/TC indicator means the physician coder should append modifier 26 Professional component to the code when reporting only the professional component and not the technical component of the work. The facility where the procedures are performed collects payment for the technical component.
Tip: The best way to avoid this RAC issue is for both physician and facility coders to understand Medicare rules regarding endomyocardial biopsy and right heart catheterization. Medicare National Correct Coding Initiative (NCCI) practitioner and outpatient procedure-to-procedure edits  bundle catheterization code 93451 into biopsy code 93505. The NCCI manual, Chapter 11, Section I.22, explains that endomyocardial biopsy requires placement of catheters in the right ventricle, so physicians should not report right heart catheterization separately. You may override the edit with an NCCI-associated modifier and report a complete right heart catheterization on the same date as the biopsy if the catheterization is "a medically reasonable, necessary, and distinct service, performed at the same or different patient encounter."
Could You Have Been Underpaid for Bilateral?
The next topic is a reminder that RACs are supposed to look for underpayments and not just overpayments to recoup from providers.
Issue: On Sept. 10, 2019, Medicare approved RAC issue 0164, Bilateral Indicator '3': Incorrect Coding.
Description: Codes priced on the MPFS have a bilateral indicator that lets you know if payment changes when you report a bilateral service. In some cases, payment for bilateral services is only 150 percent of what you would get for performing the service on one side. In other words, you sometimes get paid less than double even though you're performing procedures on both sides of the body. But bilateral indicator "3" means that payment reduction does not apply, and you should get 100 percent of the Medicare allowed amount for each side (minus any other multiple procedure pricing rules that apply). This payment rule is supposed to apply when you use one of these coding options: modifier 50 Bilateral procedure, modifiers RT Right side and LT Left side, or 2 in the units field. The goal of this RAC topic is to identify claims with underpayments for bilateral services submitted with 2 units.
Codes: All codes with bilateral indicator "3" on the MPFS are involved. Here are some examples of codes with bilateral indicator "3":
73223 Magnetic resonance (eg, proton) imaging, any joint of upper extremity …
92230 Fluorescein angioscopy with interpretation and report
95866 Needle electromyography; hemidiaphragm
Tip: The MPFS definition of bilateral indicator "3" states that you should be able to get bilateral payment when you use 2 units, but the RAC topic indicates that hasn't always happened. Your best bet for reporting bilateral services in line with your payer's expectations is to check for your payer's policy or written guidance, like WPS GHA's Modifier 50 Fact Sheet. But your practice also needs to be checking to be sure claims have been paid as expected. This step will help your team find problems like underpayments so you can identify and correct the trouble spots.
Dig Into Rules for Discontinued Procedures
Our final RAC topic is for outpatient hospital and ambulatory surgery center (ASC) coders.
Issue: On June 4, 2019, Medicare approved RAC issue 0157, Discontinued Procedure Prior to the Administration of Anesthesia: Coding and Documentation Requirements.
Description: RACs will review documentation to see if outpatient hospital departments and ASCs followed Medicare rules for use of modifier 73 Discontinued out-patient hospital/ambulatory surgery center (ASC) procedure prior to the administration of anesthesia. As the modifier descriptor states, you append that modifier to a code when the procedure was discontinued before anesthesia administration.
Codes: For this issue, the affected codes are ICD-10-CM codes that explain why a procedure wasn't performed:
Z53.01 Procedure and treatment not carried out due to patient smoking
Z53.09 Procedure and treatment not carried out because of other contraindication
Z53.1 Procedure and treatment not carried out because of patient's decision for reasons of belief and group pressure
Z53.20 Procedure and treatment not carried out because of patient's decision for unspecified reasons
Z53.21 Procedure and treatment not carried out due to patient leaving prior to being seen by health care provider
Z53.29 Procedure and treatment not carried out because of patient's decision for other reasons
Z53.8 Procedure and treatment not carried out for other reasons
Z53.9 Procedure and treatment not carried out, unspecified reason
Tip: Check the Applicable Policy References section of the RAC issue 0157 page for resources that will help you apply modifier 73 correctly. For instance, you will learn that Medicare Claims Processing Manual, Chapter 14, Section 40.4, is the place to find information about payment for terminated procedures in ASCs. In that manual section, you'll find helpful information like "Contractors deny payment when an ASC submits a claim for a procedure that is terminated before the patient is taken into the treatment or operating room." You also get this list of what the operative report should include for a terminated procedure:
Reason for termination of surgery;
Services actually performed;
Supplies actually provided;
Services not performed that would have been performed if surgery had not been terminated;
Supplies not provided that would have been provided if the surgery had not been terminated;
Time actually spent in each stage, e.g., pre-operative, operative, and post-operative;
Time that would have been spent in each of these stages if the surgery had not been terminated; and
HCPCS code for procedure had the surgery been performed.
Deborah Marsh, JD, MA, CPC, CHONC, has explored the ins and outs of multiple specialties, particularly radiology, cardiology, and oncology. She also has assisted with developing online medical coding tools designed to get accurate data to coders faster. Deborah received her Certified Professional Coder (CPC) certification from AAPC in 2004 and her Certified Hematology and Oncology Coder (CHONC) credential in 2010.
Latest posts by Deborah Marsh
(see all)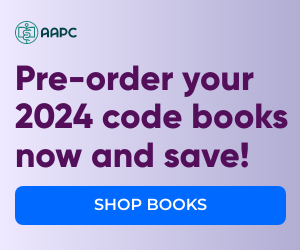 Comments are closed.