40650–40654 Myth Buster
In Coding
August 20, 2018
Comments Off

on 40650–40654 Myth Buster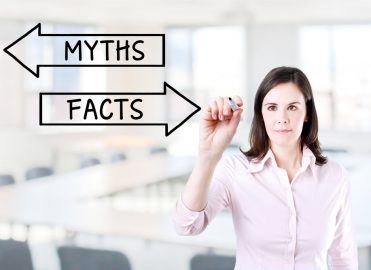 Get the truth behind 3 problem areas for lip repair codes.
Reimbursement for full-thickness lip-repair codes 40650–40654 ranges from about $300 to $600 on the Medicare Physician Fee Schedule (MPFS), so you want to be sure you use these codes correctly. Watch out for three common myths that can lead to reporting errors for these codes:
40650 Repair lip, full thickness; vermilion only
40652 … up to half vertical height
40654 … over one-half vertical height, or complex
Myth 1: You Can't Use 40650–40654 for Surgically Created Wounds
Codes 40650–40654 may be appropriate for repair of laceration or surgically created wounds, according to AMA CPT® Assistant (July 2000). For instance, you may determine it's appropriate to use one of these codes when the surgeon repairs a full-thickness Mohs surgical defect.
Myth 2: ED Coders Don't Need to Check the Global for 40650–40654
Lip repair is a common service in emergency departments. One issue ED coders need to watch for is that codes 40650–40654 have a 90-day global period on the Medicare Physician Fee Schedule (MPFS). A 90-day global period means the reimbursement includes related services during a one-day preoperative period and 90-day postoperative period.
If the ED physician performs the repair but does not plan to provide the follow-up care, the ED claim should add modifier 54 Surgical care only to the repair code.
Tip: If the patient returns to the ED for suture removal after you've submitted the procedure code with modifier 54, you may report the appropriate ED E/M code, according to AMA CPT® Assistant (November 2016).
Myth 3: 40650–40654 Are Always the Correct Codes for Lip Repair
CPT® provides a lot of options for lip repair, so keep in mind that 40650–40654 are specific to full-thickness repair, with 40650 for repair that does not cross the vermillion border, and 40652 and 40654 for cases that do cross the vermillion border.
For repair involving the integumentary system, you'll want to learn more about these code ranges:
12011-12018 Simple repair of superficial wounds of face, ears, eyelids, nose, lips and/or mucous membranes …
12051-12057 Repair, intermediate, wounds of face, ears, eyelids, nose, lips and/or mucous membranes …
13151-13153 Repair, complex, eyelids, nose, ears and/or lips …
Don't forget: Depending on the type of service performed, a more specific code such as one from 14060–14061 Adjacent tissue transfer or rearrangement, eyelids, nose, ears and/or lips … may be appropriate. When sutures aren't involved, there are codes like G0168 Wound closure utilizing tissue adhesive(s) only to consider, too.
Deborah Marsh, JD, MA, CPC, CHONC, has explored the ins and outs of multiple specialties, particularly radiology, cardiology, and oncology. She also has assisted with developing online medical coding tools designed to get accurate data to coders faster. Deborah received her Certified Professional Coder (CPC) certification from AAPC in 2004 and her Certified Hematology and Oncology Coder (CHONC) credential in 2010.
Latest posts by Deborah Marsh
(see all)
Comments are closed.