Understand Screening vs. Diagnostic
In Coding
March 12, 2018
Comments Off

on Understand Screening vs. Diagnostic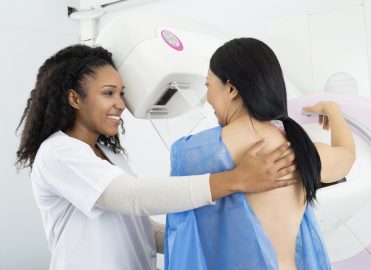 A mammography coding snapshot.
When the CPT® 2017 code set introduced 77065-77067 for mammography, the Centers for Medicare & Medicaid Services (CMS) hung on to HCPCS Level II options G0202, G0204, and G0206 a while longer. But now Medicare accepts the CPT® codes, and the HCPCS Level II options have been sent to the discontinued-code pile. Here's helpful information on screening vs. diagnostic mammography to help you use the CPT® codes correctly. 
Start With Screening Mammography
For screening mammography, use 77067 Screening mammography, bilateral (2-view study of each breast), including computer-aided detection (CAD) when performed. Medicare Part B covers a screening mammogram once every 12 months for female beneficiaries 40 and older. From a scheduling perspective, that means 11 full months need to have passed since the previous screening. Part B also will pay for one baseline screening for a female beneficiary between the ages of 35 to 39.
One key to correct coding is understanding Medicare's definition of a screening mammogram. According to the Medicare National Coverage Determination (NCD), a screening mammogram must meet these requirements:
Provided for a woman who has no signs or symptoms of breast disease
Be intended for early detection of breast cancer
Include a physician's interpretation of the results
Be at least a two-view exposure (cranio-caudal and a medial lateral oblique view) of each breast
The related ICD-10-CM code is Z12.31 Encounter for screening mammogram for malignant neoplasm of breast.
Determine Diagnostic Code Based on Unilateral or Bilateral
The following diagnostic mammography codes differ based on whether the service is unilateral or bilateral:
77065 Diagnostic mammography, including computer-aided detection (CAD) when performed; unilateral
77066 … bilateral
According to Medicare's NCD, diagnostic mammography is covered for male or female beneficiaries meeting one or more of these conditions:
Breast disease signs or symptoms
Personal history of breast cancer
A patient history or other factors the physician judges to make the mammogram appropriate
A physician or other qualified healthcare provider must order the diagnostic mammogram, and the service must include a physician's interpretation of the results.
For a diagnostic mammogram, check your payer's policy to get a better understanding of which ICD-10-CM codes support coverage. Among others, you're likely to see codes from C50.- Malignant neoplasm of breast, D05.- Carcinoma in situ of breast, and Z85.- Personal history of malignant neoplasm. Be sure to watch for notes that the policy includes with the codes. Payers sometimes require a specific code combination or consider the codes appropriate only under certain conditions.
Deborah Marsh, JD, MA, CPC, CHONC, has explored the ins and outs of multiple specialties, particularly radiology, cardiology, and oncology. She also has assisted with developing online medical coding tools designed to get accurate data to coders faster. Deborah received her Certified Professional Coder (CPC) certification from AAPC in 2004 and her Certified Hematology and Oncology Coder (CHONC) credential in 2010.
Latest posts by Deborah Marsh
(see all)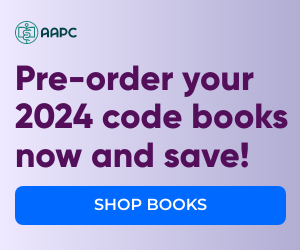 Comments are closed.