6 Tips to Ace CPT® 2020's New Long-Term EEG Codes
In Coding
October 7, 2019
Comments Off

on 6 Tips to Ace CPT® 2020's New Long-Term EEG Codes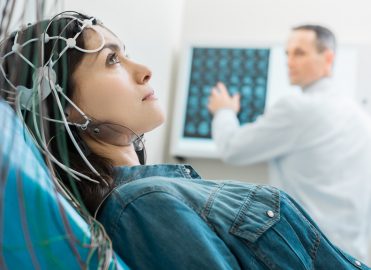 CPT® 2020 is overhauling long-term electroencephalography (EEG) coding. Read on for more helpful hints to prepare you for the new EEG codes and guidelines, effective Jan. 1, 2020.
Tip 1: Replace Resources Featuring These 9595x Codes
The 2020 CPT® code set will delete EEG monitoring codes 95950, 95951, 95953, and 95956. The first code applies to identification and lateralization of cerebral seizure focus, and the final three apply to localization. Payers will not accept these deleted codes for services on or after Jan. 1, 2020.
Code 95827 for all-night recording also will be obsolete, and don't miss the revision to routine EEG code 95813. That extended monitoring code will change its timeframe from "greater than 1 hour" to "61–119 minutes." When you need to code two hours or more for 2020 dates of service, you'll choose from new codes 95700-95726.
Tip 2: Read the Guidelines for Official Rules on Proper Use
Use new codes 95700–95726 for long-term (two hours or more) continuous recording services for EEG performed to distinguish seizures from other issues, pinpoint seizures' location or type, monitor treatment of seizures and status epilepticus, determine if a patient is an epilepsy surgery candidate, or screen for adverse changes in patients who are critically ill.
Where can you find gems like this about when the new codes apply? In the new guidelines that precede 95954 in the code book or that are available with the codes in your online medical coding package. (The new codes are out of sequence, placed after +95967.) These guidelines are essential reading for neurology coders and others involved in reporting these EEG services.
Tip 3: Divvy Up Your Professional and Technical Coding
In line with how providers perform these EEG services, CPT® 2020 adds 95700–95716 for the technical component and 95717–95726 for the professional component.
Technical: The first technical code represents setup and the other services listed in the descriptor: 95700 Electroencephalogram (EEG) continuous recording, with video when performed, setup, patient education, and takedown when performed, administered in person by EEG technologist, minimum of 8 channels. Don't miss the requirement that an EEG technologist is the one performing the service.
The other technical codes (95705–95716) represent monitoring, maintenance, data review, and creation of a technical summary. Choose from the codes based on these elements in the documentation:
Use of diagnostic video recorded simultaneously with the EEG (also called video EEG or VEEG)
Nature of the technologist's monitoring: unmonitored, intermittently monitored, continuously monitored
Professional: These are the factors you'll need to know for coding the professional interpretation of EEG (95717–95726):
Length of the recording the physician or other qualified healthcare professional (QHP) interprets
The timing of report generation by the physician or QHP (daily or after the study is complete)
The professional codes don't include E/M services, so according to CPT® rules you may separately report E/M codes when there's documentation to support it. As always, check individual payers' policies about reporting specific services so you know the rules that apply to those claims.
Tip 4: Know Monitoring Limits to Avoid Coding Mistakes
Technical EEG codes 95706 (2–12 hours), 95709 (12–26 hours), 95712 (with video, 2–12 hours), and 95715 (with video, 12–26 hours) all refer to "intermittent monitoring and maintenance." The guidelines clarify that "intermittent" means real-time review by the qualified EEG technologist at least every two hours during the recording period. The technologist may monitor up to 12 patients at the same time. If there are more than 12 patients, then you must report all of the studies as unmonitored, the guidelines state.
Tip 5: Verify Percent Recorded for VEEG Codes
To use the video EEG (VEEG) codes 95711–95716, diagnostic video of the patient must be recorded for 80 percent of the VEEG service. If the record doesn't support that minimum of 80 percent, you must report the service as an EEG without video.
Tip 6: Watch for Opportunity for Extra '2–12 Hour' Code
EEG codes 95705–95707 and VEEG codes 95711–95713 apply to services lasting two to 12 hours. The guidelines clarify the time refers to total diagnostic recording time. If diagnostic recording stops, timing stops. Resume timing when diagnostic EEG resumes.
You also may use one of these codes for "the final increment of a multiple-day service when the final increment extends 2 to 12 hours beyond the time reported by the appropriate greater-than-12-hour-up-to-26-hour code(s)."
An example will help clarify what that quote means. A table accompanying the codes shows that you should report technical services with intermittent monitoring with video for 84 hours this way:
Three units of 95715 Electroencephalogram with video (VEEG), review of data, technical description by EEG technologist, each increment of 12-26 hours; with intermittent monitoring and maintenance
One unit of 95712 Electroencephalogram with video (VEEG), review of data, technical description by EEG technologist, 2-12 hours; with intermittent monitoring and maintenance
As you can see, you should add 95712 x1 to represent the additional time beyond what 95715 x3 captures.
For the professional component of that same service with a report every 24 hours, you'd assign these codes, according to the table:
Three units of 95720 Electroencephalogram (EEG), continuous recording, physician or other qualified health care professional review of recorded events, analysis of spike and seizure detection, each increment of greater than 12 hours, up to 26 hours of EEG recording, interpretation and report after each 24-hour period; with video (VEEG)
One unit of 95718 Electroencephalogram (EEG), continuous recording, physician or other qualified health care professional review of recorded events, analysis of spike and seizure detection, interpretation and report, 2-12 hours of EEG recording; with video (VEEG)
Deborah Marsh, JD, MA, CPC, CHONC, has explored the ins and outs of multiple specialties, particularly radiology, cardiology, and oncology. She also has assisted with developing online medical coding tools designed to get accurate data to coders faster. Deborah received her Certified Professional Coder (CPC) certification from AAPC in 2004 and her Certified Hematology and Oncology Coder (CHONC) credential in 2010.
Latest posts by Deborah Marsh
(see all)
Comments are closed.