I Am AAPC: Linda Vargas, CPC, CPCO, CPMA, CPC-I, CCC, CEMC, CGSC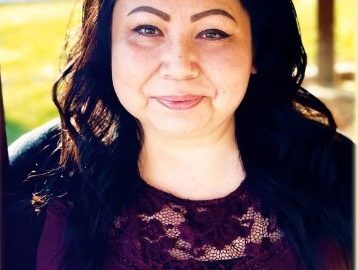 My first exposure to coding was as a medical assistant, and I was instantly intrigued. I knew AAPC was a well-known and respected professional organization, so I decided to become a member and sit for my Certified Professional Coder (CPC®) exam. Becoming certified seemed like a step in the right direction toward starting my coding career. That was almost 17 years ago, and with every new step I take in my career, I prove to myself that I made the right decision.
Learning and Growing
When you work in coding, there is a continual need to keep learning and growing. I don't have a traditional four-year degree, so I love that along with my years of experience I can show my commitment to my field and increase my knowledge with new certifications. Being part of a national organization like AAPC along with other like-minded individuals has helped me learn and grow. The credentials I have earned in addition to the CPC® have helped me secure side projects in addition to my job and to also become an instructor.
Community Is Key
The best part about being an AAPC member is the networking opportunities. I sometimes joke that I might not have any friends were it not for AAPC! I have gained so many valued relationships by networking at HEALTHCON and through AAPC Facebook page connections, but I most value the mentors and friends I have gained through my local chapter. If it were not for several special people, I may never have stepped out of my comfort zone to speak in front of others and run for chapter office. It's like a (not so) secret club of people who are passionate about the same thing — continuous learning, research, teaching others, and the win when we figure something out!
2020 was a challenge (to put it mildly) for so many of us, but I had to find that silver lining: I am so thankful and incredibly humbled to be part of the Kansas City, Mo. chapter. As we all scrambled to learn the ins and outs of telehealth (seemingly overnight!) and later the 2021 evaluation and management changes, so many people were willing to share their knowledge and tools and answer questions for each other. Having this group to share the experience with was encouraging and comforting. I wouldn't be where I am if it weren't for my coding friends.
Do What You Love
It's hard to narrow down what I love best about my coding career. I love that I never get bored. There is always something to learn and something to challenge me. While coding a difficult case or helping a fellow coder do the same can be overwhelming at times, it is even more rewarding. I love that there are so many paths that a career in coding can take you down. I also love that this is a field that is so easy to give back to. I hope that I can encourage others to be as involved as they can be with their local chapter and consider speaking to share their knowledge or mentoring a new coder.
---
#iamaapc
We want to feature you in Healthcare Business Monthly! Tell us in fewer than 500 words why you became a member of AAPC, how your AAPC credentials have helped you in your career, and the best part of being an AAPC member. Send your story and a digital photo of yourself to iamaapc@aapc.com.
Latest posts by Lee Fifield
(see all)
AAPC's annual salary survey gives a good understanding of the earning potential within the medical coding profession.
See what actually is going on in the healthcare business job market.