AAPC & AHLA Collaborative Compliance Conference Wrap-Up: Day 2
February 24, 2021
Comments Off

on AAPC & AHLA Collaborative Compliance Conference Wrap-Up: Day 2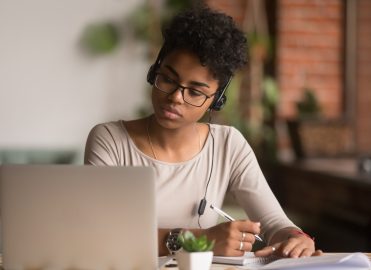 For the first time ever, AAPC and the American Health Law Association (AHLA) partnered to deliver a conference focused solely on healthcare compliance. Feb. 23 marked the second day of the collaborative virtual event. A continuation of Day 1, attendees gained insight and guidance on a myriad of topics including coding and billing regulations, the False Claims Act, HIPAA enforcement, compliance best practices, and so much more. Industry leaders shared their thoughts on these timely topics and the many changes that have occurred and are currently evolving in the healthcare arena.
Consider COVID-Related Compliance Concerns
Day two commenced with a panel discussion on compliance implications secondary to COVID-19. The panel was comprised of Legal Advisory Board members Christopher A. Parrella, JD, CHC, CPC, CPCO, Robert A. Pelaia, Esq, CPC, CPCO, Stacy Harper, JD, MHSA, CPC, and Lee Williams, MBA, RHIA, CCS, CCDS, CPC, CPCO, CRC, CEMC, CHONC, from the National Advisory Board (NAB). Panel members fielded questions and provided recommendations for navigating the changes brought forth by the public health emergency (PHE) for COVID-19.
The panel offered a few suggestions on preemptive measures that practices can implement now to ensure compliance and protect against some of the biggest risks that may arise post-COVID. They warned that audits will happen, and the burden falls to the provider community to prove compliance. Never hesitate to reach out to your regional office or Medicare Administrative Contractor (MAC) for help in understanding and implementing new and emerging guidance, Parrella stated.
Proper reporting is imperative as it not only impacts payment but also data tracking and research, the panel explained. Maintenance of thorough records that support necessity will help practices justify actions taken and avoid compliance issues. Another suggestion was the creation of a Coronavirus Aid, Relief, and Economic Security (CARES) Act reporting oversight committee. They can, for example, maintain a separate ledger and designate a specific, separate account for all CARES Act funds.
To minimize compliance risks, look at what your practice is doing now, thanks to waivers — temporary coverage allowances, relief fund, Paycheck Protection Program (PPP) loan — and start planning how you will "pull it back" when the time comes. Williams recommended that providers consider what mechanisms need to be in place to reverse what is being done currently and for the duration of the PHE. Transparency is key. Reach out to patients to make sure they understand how things may change as these temporary measures begin to go away, she suggested.
Attendees left this session armed with tips on how to protect their practices as things change and evolve during the PHE for COVID-19, as well as measures they can take now to prepare for the inevitable audits that will follow.
FCA: The DOJ's Fraud Enforcement Vehicle of Choice
In the next morning session, the incoming President of the NAB and Legal Advisory Board member, Michael Miscoe, Esq, CPC, CPCO, CPMA, CASCC, CCPC, CUC, covered why the False Claims Act (FCA) has become the government's fraud enforcement vehicle of choice and how the changes to the FCA under the Fraud Enforcement Recovery Act of 2009 (FERA) and the Affordable Care Act (ACA) have enhanced the Department of Justice's (DOJ's) enforcement authority. He discussed what the fraud standard is, explaining that intent or recklessness is required; mistakes and negligence do not constitute fraud.
Attendees learned about voluntary disclosure and how it can be a means of negating FCA liability. Miscoe broke down what is considered credible information regarding a potential overpayment and stated that once an overpayment is identified, "the clock starts ticking." ACA requires disclosure and repayment within 60 days. He stressed the necessity of an audit program and having a mechanism in place to identify and promptly return overpayments, and ended the presentation with examples of medical necessity fraud using recent case law.
HIPAA Enforcement and Updates
The afternoon brought a wealth of knowledge, starting with a session by Astara N. Crews, MJ, CHC, CHIAP, CPC, CPEDC. She began with a high-level overview of HIPAA and then transitioned to recent HIPAA enforcement. The Office for Civil Rights (OCR), which enforces HIPAA rules, has been pursuing covered entities "with a vengeance," Crews said, noting that within the last three months five resolution agreements relating to the Right of Access Initiative have been made. Crews discussed all of the HIPAA compliance settlement trends, including release of information, HIPAA risk analysis, social media/emails, lost laptops, reporting breaches, and loss of paper records.
Crews then focused on tackling the OCR Notice of Proposed Rules issued on December 10, which outlines several HIPAA proposed rule changes for the coming year. She discussed in detail these proposed rules that aim to improve interoperability and reduce information blocking, pointing out that some major points are as yet unclear. One thing was apparent by the end of the session: There are some important privacy and security questions that need to be worked out before these proposed rules can be finalized.
Ensure Your Compliance Program Is Effective
At the end of the day, Rhonda Buckholtz, CPC, CDEO, CPMA, CRC, CENTC, CGSC, COBGC, COPC, CPEDC, CMPE, CHC, AAPC Approved Instructor, presented her session on compliance programs. A veteran compliance officer and fount of knowledge, Buckholtz used real-life examples and suggestions based on what she has learned through the years to outline how to develop, maintain, and monitor compliance policies that are most beneficial to medical practices.
Buckholtz began by stressing the point that simply having a compliance program is not enough: It must be effective and work in practice, too. She then went on to break down the components of creating and maintaining policies and procedures that ensure that they both work for employees and also protect the practice.
One point that Buckholtz stressed more than once was that an effective compliance program should evolve over time. "The rules change all the time, so we need to adapt and evolve," said Buckholtz. Other topics covered were data breaches, improper handling of public health information (PHI), keeping up with ever-changing COVID-19 rules, and interacting with employees to create a team-building culture.
Managing Conflicts of Interest
At the end of the day, Charise R. Frazier, Esq, of Hall, Render, Killian, Heath & Lyman, PC, and Josephine Nelson Harriott, JD, director of compliance for Howard University Hospital, Adventist Healthcare, walked attendees through identifying and managing conflicts of interest in the workplace. Using a fictional character named 'Steve,' the presenters reenacted an example of conflict of interest in a very thorough and understandable way. Attendees were shown a clear case of conflict of interest, as well as a resolution and tips for avoidance. The key takeaway was to be careful not to take on dual roles for which you are not completely qualified.
A Round of Applause!
The past two days brought extraordinary education and networking opportunities. Here is what a few participants had to say about AAPC's boutique conference:
"The presenters are very knowledgeable, and they make the information so easy to understand."

"Such valuable information, this conference is beyond my expectations."

"Thank you for putting this conference together. It has been amazing … very informative."
Attendees came away from the conference with new ideas and perspectives on how to refine their compliance practices, key priorities moving forward, and invaluable tips on preparing for issues on the horizon. Thanks to everyone who helped make the Collaborative Compliance Conference a hit!

Latest posts by Stacy Chaplain
(see all)