Handle Patient Complaints Like a Pro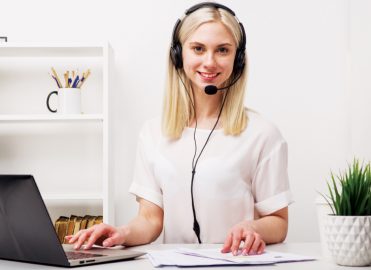 Learn how to avoid compliance risk in your practice.
Billers are often on the front line when it comes to patient complaints. They may receive calls with complaints such as "The insurance company was billed incorrectly" or "The statement was wrong." Although you may dread these confrontations, you should not avoid or ignore them. Not only is it good customer service to handle customer complaints expeditiously, but these calls may identify potential compliance concerns within your practice that need to be corrected. Let's look at two examples.
Example 1
Mr. X calls your office and complains that the wrong insurance company was billed. You fix the claim and resend the information. Over the course of the week, you receive several calls just like this, make the needed corrections, and resubmit the claims like you are supposed to do.
In this case, there is a potential compliance risk. There seems to be a pattern where the incorrect insurance company is repeatedly being billed. This is a compliance risk because it could appear that you are trying to receive improper payment from someone. Payers, such as Medicare, have very specific rules published about when it should be billed as the primary payer and when it should be billed as the secondary payer. Failure to bill correctly can result in possible investigations.
If a patient has Medicare and other health insurance or coverage (i.e., two payers), "coordination of benefits" rules decide which one pays first. The primary payer pays what it owes first and then sends the rest to the secondary payer (supplemental payer) to pay the remaining owed. In some rare cases, there may also be a third payer. More information about how Medicare works with other insurance can be found on the Medicare website at www.medicare.gov/supplements-other-insurance/how-medicare-works-with-other-insurance.
Example 2
Mrs. J is angry. She is a Medicare patient and is getting a bill for services that were denied. She says no one told her she would be responsible to pay this amount and wants you to follow up with Medicare to see why the claim wasn't paid. You complete your research and find that Medicare denied the claim as not medically necessary.
There is also a potential compliance risk in this case. It does not appear that the Advance Beneficiary Notice of Noncoverage (ABN) was completed. For Medicare patients, if a service may not be covered, you can only bill the patient or the patient's secondary insurer if a properly executed ABN is obtained. If you do not get an ABN, you cannot bill the patient or the patient's other insurance. More information about ABNs can be found on the CMS website at www.cms.gov/bni.
Use Tracking to Isolate Problem Areas
Always track patient complaints. If you're hearing the same complaints again and again, it's not the patient who is at fault for getting upset — there's a problem in your practice that needs to be fixed. You may be surprised to find patterns of complaints consistently directed toward or stemming from:
The same provider
The same employee(s)
The same situation (not getting results, orders, prescriptions)
The same time of day
The same day of the week
The LAST Word
One simple model to consider when handling complaints is LAST:
Listen to the patient
Apologize for not meeting their expectations
Service them
Thank them
Taking the time to really listen to patients and identifying the true issue behind their complaints can help you protect your practice from compliance risk. Consider this: In most cases, a patient will not leave a practice due to a complaint, but rather the way it was handled. So, be alert to potential issues, report any concerns to the person responsible for compliance in your office, and always follow up to ensure the patient is satisfied with the outcome.
Latest posts by Lee Fifield
(see all)
AAPC's annual salary survey gives a good understanding of the earning potential within the medical coding profession.
See what actually is going on in the healthcare business job market.