Advice From a CHONC™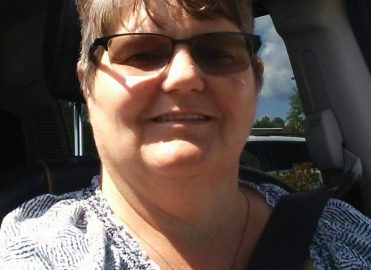 AAPC member Donna Stanhope, CPC, CHONC, is a 20-year veteran in the healthcare system. She has worked as a financial review specialist at a large oncology practice in Maine for the last four years, where she started as an insurance verification specialist. AAPC asked Stanhope about her experience with earning the Certified Hematology and Oncology Coder (CHONC™) credential and how it has helped her career.
What led you to obtain the CHONC™ credential?
After receiving my Certified Professional Coder (CPC®) certification, I looked into what I wanted to work toward next. Since I was obtaining prior authorizations for chemotherapy infusions and supportive drugs, along with prior authorization for interventional radiology procedures and imaging studies, I decided to get my hematology/oncology certification. I am very proud of my CHONC™ certification. It was hard work and required constant study and many practice exams.
Do you have any tips for individuals preparing for the CHONC™ exam?
My advice for anyone working toward this certification is to purchase AAPC's CHONC™ study guide and practice exams. I went through the study guide while using my coding books, highlighting, and making notes. The study guide tells you exactly what will be on the exam.
How has the CHONC™ credential helped you in your job/career?
I believe the knowledge I obtained studying for this certification benefits my work in obtaining prior authorization. The more clinical information I can abstract from the electronic medical record (which is a part of CHONC™), the more success I have. It helped me to better understand evaluation and management (E/M) coding, as well.
Who in the revenue integrity business do you think would most benefit from the CHONC™ credential?
I would recommend obtaining the CHONC™ to anyone obtaining prior authorization for oncology infusions and supportive drug procedures. I think anyone billing for physician office visits and/or chemotherapy, or working in denials, would benefit from this credential, as well.
What resources do you use most to earn your continuing education units (CEUs)?
This was my first year needing CEUs for my CHONC™ credential. I recently attended a virtual seminar on E/M updates through the Bangor and Portland local chapter where I earned the CEUs I needed. For my core CEUs, I attend chapter meetings and complete the magazine's monthly Test Yourself quizzes online.
Latest posts by Lee Fifield
(see all)
AAPC's annual salary survey gives a good understanding of the earning potential within the medical coding profession.
See what actually is going on in the healthcare business job market.
One Response to "Advice From a CHONC™"