AAPC Facebook Social Hour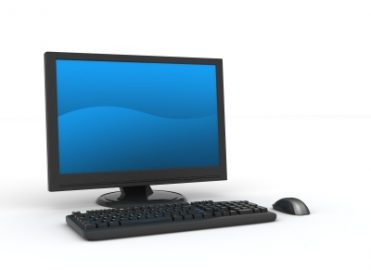 The Feb. 24 social hour focused on safety at HEALTHCON and the AAPC mentorship program.
The bimonthly live social hours in the AAPC Facebook group provide a great way for AAPC staff and National Advisory Board (NAB) members to interact with the membership, answer questions, and provide insight and guidance to healthcare business professionals, both new and old.
This session's moderator was Alex Mckinley, social media manager at AAPC. He was joined by senior vice president of product Raemarie Jimenez, CPC, CIC, CPB, CPMA, CPPM, CPC-I, CCS, and NAB members Astara Crews, CPC, CPEDC, and Vanessa Moldovan, CPC, CPMA, CPPM, CPC-I.
Safety at HEALTHCON
Jimenez kicked off the session with a topic on lots of members' minds — the upcoming HEALTHCON in Dallas. She noted that many members have been contacting AAPC to ask, "Why do we feel safe having an in-person event right now?" Jimenez ensured those attending the session that AAPC has been working closely with the Gaylord Texan, the venue for HEALTHCON 2021, on safety protocols, as well as following the recommendations of other associations and meeting groups who have held successful in-person events in recent months to help AAPC make the upcoming event in Dallas safe to attend in person.
The conference at the Gaylord Texan will operate at 25 percent capacity and will be set up for social distancing. Temperature checks will be mandatory to enter the building, and masks will be provided and their use mandated. "We wouldn't do it if we didn't feel comfortable," Jimenez said. But for those who do not feel comfortable travelling, AAPC will be broadcasting the live sessions virtually, just like in 2020, so everyone can enjoy this exciting conference.
When asked if she was attending, Crews said she was looking forward to attending in person in Dallas and having the chance to network face-to-face again. Moldovan agreed, saying, "there is nothing like feeling the energy" of a live event.
For a special HEALTHCON 2021 pricing offer:
Call 1-877-524-5027 through Mar. 10 and say the magic words, "Dallas or Bust."
The Advantages of Mentorship
The session was then turned over to Crews and Moldovan to discuss the free mentorship program offered to AAPC members. Crews began by saying, "Both Vanessa and I feel that mentorship is part of our passion, as far as career development." She went on to outline the program, how members are matched with mentors, and the advantages of the program for both newly credentialed coders and healthcare veterans alike.
Moldovan, a 20-year healthcare veteran and a seven-time mentor, offered her insights into the program as well. Both she and Crews talked about their mentoring experiences, including the help they received as mentees when they were starting out. Moldovan exclaimed, "I love helping people get better at what they do." Both NAB members answered member questions from the chat about the structure of the program, how it works, the time commitment required, making the right match, and the challenges that can arise. By the end of the session, it was clear that both of these experienced healthcare professionals are passionate about their field and about making the mentorship program a success.
Until We Meet Again
If you missed this session, the webcast can be viewed on-demand on the AAPC Facebook page. Live social hours are held twice a month. Keep an eye Facebook for dates and times.
Latest posts by admin aapc
(see all)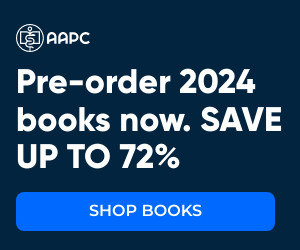 Comments are closed.