Physicians Begin Claiming Damages from UnitedHealth Settlement
By admin aapc
May 28, 2010
Comments Off

on Physicians Begin Claiming Damages from UnitedHealth Settlement
Have your practice's physicians filed their Unitedhealth Group UCR settlement paperwork yet? Settlement notices, claim forms and claim form instructions for the UnitedHealth Group UCR settlement to physicians were mailed April 16. All affected parties should have received by now a plain white mail with "UnitedHealthcare" written on the bottom and with the return address referencing the Settlement Claims Administrator: UnitedHealthcare Class Action Litigation c/o Berdon Claims Administration LLC, P.O. Box 15000, Jericho, NY 11853-1001.
More than $350 million is available to compensate physicians and other patients for 15 years of artificially low payments for out-of-network services. The American Medical Association (AMA) offers physicians help claiming damages from the UnitedHealth Group settlement.
"The AMA is offering its support to physicians who are now receiving mailings containing details and claim forms regarding the historic UnitedHealth settlement," said AMA President J. James Rohack, M.D. "The new AMA guide provides physicians with step-by-step assistance in determining eligibility, assembling documentation and filing a claim under the terms of the settlement."
The UnitedHealth settlement is governed by a series of court-imposed deadlines that physicians must follow. The current settlement deadlines include the following key dates:
July 27 – Deadline for filing objections to the settlement or for opting out of the settlement
Sept. 13 – Date for the final settlement hearing to consider any filed objections
Oct. 5 – Deadline for filing a claim to share in the settlement fund
Find more UnitedHealth Group UCR settlement information here and on the AMA website.
Latest posts by admin aapc
(see all)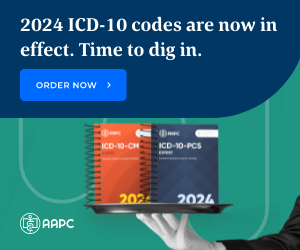 No Responses to "Physicians Begin Claiming Damages from UnitedHealth Settlement"