Got 3-Day Rule Blues?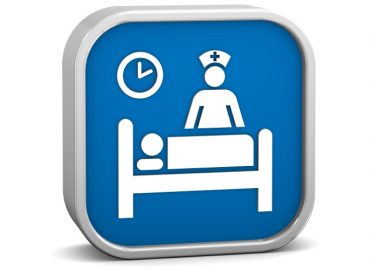 42 FAQs clarify the finer points of billing during the three-day payment period.
A Dec. 3, 2020, MLN Matters® article reaffirms appropriate billing procedures and compliance associated with the three-day window. The article was prompted by the Office of Inspector General (OIG) May 2020 report Medicare Made $11.7 Million in Overpayments for Nonphysician Outpatient Services Provided Shortly Before or During Inpatient Stays, which showed that Medicare made $11.7 million in incorrect payments to hospital outpatient providers during 2016 and 2017.
OIG found that Medicare made incorrect payments to outpatient providers for 40,984 non-physician outpatient services within three days prior to the date of admission, on the date of admission, or during Inpatient Prospective Payment System (IPPS) stays (excluding date of discharge). These incorrect payments occurred because the Common Working File (CWF) edits were not designed to accurately identify all potentially incorrect claims, according to the Centers for Medicare & Medicaid Services (CMS). Medicare paid outpatient providers for services including surgical procedures, various medicine services and procedures, evaluation and management (E/M) services, radiology and lab services, injections, and orthotics and prosthetic services that either should have been furnished directly by the hospital or billed through the hospital under arrangements.
What is the Three-Day Window?
The Preservation of Access to Care for Medicare Beneficiaries and Pension Relief Act of 2010 (PACMBPRA) was signed into law in June of that year by President Obama and finalized by CMS in 2012. The law states that outpatient services received on or within the three calendar days preceding an inpatient admission, on the date of admission, or during a hospital stay at an IPPS hospital or within one day of admission to a non-IPPS hospital may be paid for by Medicare.
The law has been in effect for over a decade and application of the payment window policy to diagnostic services hasn't changed since 1998, yet still, errors in billing under its rules persist.
Repercussions of the OIG Findings
To correct the oversight, CMS says it is currently working on updating the automated system edits to ensure that all necessary information is included in the CWF edits going forward. This correction will more accurately identify and prevent incorrect payments. CMS will also endeavor to educate outpatient providers on the correct way to bill non-physician outpatient services under the three-day law.
CMS is required to recoup the overpayments. Providers are expected to refund the portion of the more than $2.7 million in deductible and coinsurance overpayments that have been incorrectly collected from beneficiaries or from someone on their behalf within 60 days of notification.
Example of Billing Flow
In this example, a beneficiary receives a service at an outpatient provider location while still an inpatient at a hospital:
A Medicare beneficiary is an inpatient at a hospital and needs a service not provided by this hospital.
The hospital arranges to transport the patient to an outpatient provider that can perform the needed service (the patient is not discharged from the hospital).
Once the service has been furnished, the patient returns to the hospital to continue receiving care.
Medicare pays the hospital for all services, including the outpatient service provided as part of the IPPS rate.
The outpatient provider, under arrangement with the hospital, should be paid by the hospital for services it provided to the hospital inpatient.
Medicare should NOT make a separate payment to the outpatient provider.
More Help Is Available
To help avoid future billing errors that may lead to overpayments, see MLN Matters article SE20024 for CMS' full list of 42 FAQs.
Latest posts by Lee Fifield
(see all)