AAPC Social Hour: Resumes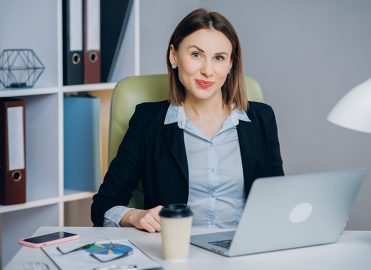 Project Resume owner shares advice for getting a job interview.
Resumes was the topic of the AAPC Social Hour on Facebook Live, March 10, 11 a.m. MT (1 p.m. ET).
Joining moderator and AAPC Social Media Manager Alex McKinley and AAPC National Advisory Board (NAB) Secretary Lee Williams MBA, RHIA, CCS, CCDS, CPC, CPCO, CRC, CEMC, CHONC, was special guest Annie Barnaby, CPC, CPCO, CRC, CASCC. Barnaby has been an active AAPC member since 2005 and has enjoyed a rich career in coding, billing, compliance, and education. She has managed large coding teams and led training initiatives, and she has worked as a hiring manager and recruiter. Looking at resumes day in and day out inspired her to start Project Resume.
McKinley started the conversation with a question for Williams, who manages a team of coders at an oncology practice: "What kinds of things do you see on resumes that you like or don't like?"
"I want to see what your experience is, what your skills are. I don't want to have to search for it," Williams said. She advises job seekers to keep their resumes short and to the point. Highlight your attributes, list your credentials, and most of all, "It's important for your resume to be professional," she said.
What does a professional resume look like?
Your resume should be free of spelling errors. "If I hire you and you have to send correspondence to a provider, are you going to take the time to spell check?" Williams asks. If you don't take the time to proofread your resume, chances are you won't. That's the message you're sending with a poorly constructed resume. Relying solely on spell check and auto correct is dangerous, though. Both features can interject and overlook errors, such as changing EHR to HER. Best practice, Barnaby says, is to have someone else proofread your resume.
What does your resume say about you?
First impressions are everything. Pastel paper says something about you, but does it send the right message? Both Williams and Barnaby agree that white or off-white paper is preferable. Of course, most resumes are sent electronically these days, so be sure to pay attention to the font you use. No Curlz or Brush Script, please!
Another thing to consider is your email address. Williams remembers seeing one resume with an email address that immediately sent up red flags. "It was something like crazylegscpc," Williams said with a laugh. Memorable, yes, but not in a good way. Barnaby recommends creating a separate email address for professional use that is easy to remember and type.
In addition to your email address, your social media profile can say a lot about you. "It is a look into your life," Barnaby said. Does yours say you are a professional or a party animal? Barnaby recommends you scour your accounts and remove anything you don't want a prospective employer to see.
Also consider your phone etiquette. Is your voice mail message professional? And how do you answer your phone? With so many robo calls, an unknown caller is always suspect and may put you on guard. Consider entering the phone numbers and email addresses of the job contacts into your phone and email contacts to be sure you don't miss important communications.
What do I put on my resume if I don't have experience?
The ever-popular question: How can I get experience if I can't get a job without experience? Barnaby says she often sees inexperienced coders omit previous employment because it's non-related. "Every job develops skills," she said. She recommends new coders to list previous employment because it shows the recruiter that they are employable.
Williams says she considers all previous employment in her hiring decisions because many skills learned on the job are transferrable. She looks for continuous employment. Long-term employment shows commitment. "I can teach you how to code," Williams said. "What I want to see is that you able to work with others, see a task through, and take on assignments that may not be "your job."
Coming Up in Healthcare Business Monthly
At the first Social Hour of each month, one or two editors from AAPC's publishing department join the group at the top of the hour to plug Healthcare Business Monthly. This time, it was AAPC Managing Editor Renee Dustman who joined the group to talk about what members can expect in the April issue. The cover article is on opioid use disorder and billing for treatment services.
Did you know that most of the articles in Healthcare Business Monthly are written by AAPC members? Writing for the member magazine looks great on your resume and earns continuing education units (CEUs) toward your core AAPC certifications!
Catch the Next Social Hour
AAPC's Social Hour on Facebook Live has grown in popularity since its inception in February 2020. The venue provides a great way for AAPC staff and NAB members to interact with membership, answer questions, and provide insight and guidance to healthcare business professionals. Be sure to follow AAPC's Social Hour so you can easily find and watch all the recorded sessions.
Latest posts by Renee Dustman
(see all)