CMS Clarifies Physician Supervisory Role
By admin aapc
In CMS
June 11, 2010
Comments Off

on CMS Clarifies Physician Supervisory Role
The Medicare manual and previous guidance stipulates that physician assistants, nurse practitioners, clinical nurse specialists, and certified nurse midwives who operate within the scope of practice under state law may order and perform diagnostic tests. That much was clear, but then the 2010 Outpatient Prospective Payment System (OPPS) and Ambulatory Surgical Center (ASC) final rule implemented a few changes to this policy. New guidance from the Centers for Medicare & Medicaid Services (CMS) helps clarify any misconceptions providers may have about Medicare's current policy for physician supervision of diagnostic and therapeutic services provided to hospital outpatients.

CMS issued recent guidance to clarify that, effective July 1, non-physician practitioners (NPPs) "are not permitted to function as supervisory 'physicians' for the purposes of other hospital staff performing diagnostic tests."
Further, NPPs operating within the scope of practice under state law may only order and perform diagnostic tests when those services are furnished under direct supervision of a physician. "'Direct supervision' means that the physician must be present on the same campus and immediately available to furnish assistance and direction throughout the performance of the procedure," according to Pub. 100-02 Medicare Benefit Policy Manual, chapter 6, section 20.4.4. It does not mean, however, that the physician must be present in the room when the procedure is performed.
CMS has not specifically defined the word "immediate" in terms of time or distance; however, the agency does provide an example:
"A lack of immediate availability would be situations where the supervisory physician is performing another procedure or service that he or she could not interrupt. Also, for services furnished on-campus, the supervisory physician may not be so physically far away on-campus from the location where hospital outpatient services are being furnished that he or she could not intervene right away."
Not only must the supervisory physician be immediately available, he or she must be capable of performing the service or procedure.
"The supervisory physician must have, within his or her State scope of practice and hospital-granted privileges, the knowledge, skills, ability, and privileges to perform the service or procedure."
For complete details, see Transmittal 128, Change Request (CR) 6996, issued May 28.
Latest posts by admin aapc
(see all)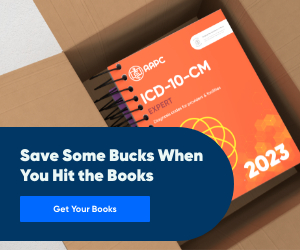 No Responses to "CMS Clarifies Physician Supervisory Role"