Billing Opioid Use Disorder Treatment Services in 2021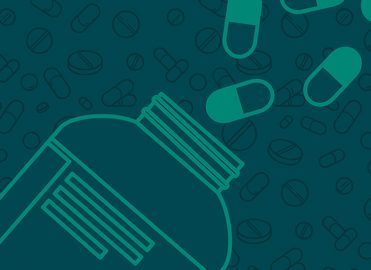 Medicare expands coverage, creates new codes, and revises others.
In December 2020, the Centers for Medicare & Medicaid Services (CMS) updated its Opioid Treatment Programs (OTPs) Medicare Billing and Payment fact sheet with new coding and billing policies for opioid use disorder (OUD) treatment services.
Through rulemaking in the 2021 Medicare Physician Fee Schedule (MPFS) final rule, and in accordance with the Substance Use-Disorder Prevention that Promotes Opioid Recovery and Treatment for Patients and Communities (SUPPORT) Act of 2018, CMS has extended Part B coverage to hospital outpatient OTP services, created two new add-on codes for these services, and revised descriptors for three codes used to report related office services.
If you code or bill for an OTP provider, you should be aware of the policy and payment updates to OUD treatment services for patients with Medicare, which are effective for dates of service on or after Jan. 1, 2021. We'll cover those in detail in this article. But first, let's review what opioids are and why they can be a problem.
What Are Opioids?
Opioids are psychoactive drugs — drugs that interact with opioid receptors on nerve cells in the body and brain. There are many drugs that fall under the Opioid classification, which are categorized further depending on how they are made (natural or synthetic) and whether they are legally prescribed or illicit. See Table A for a breakdown of just some of the prescription synthetic opioids available in the United States.
Naturally occurring opioids (opiates) include morphine, narcotine, codeine, thebaine, papaverine, and narceine. U.S. physicians have been prescribing opioids to patients for pain management for more than a century, so what's the problem?
Table A: Synthetic opioids available through prescription
| | |
| --- | --- |
| Generic Name | Registered Brand Name |
| | |
| Carfentanil | Wildnil |
| Fentanyl | Abstral, Actiq, Fentora, Onsolis |
| Methadone | Methadose |
| Oxycodone | OxyContin, Oxaydo, Percocet, Xtampza ER |
| Hydrocodone | Vicodin, Hysingla, Zohydro ER |
| Hydromorphone | Dilaudid |
The Problem With Opioids
Prescription opioid pain relievers are generally safe when taken as directed, but regular use can lead to dependency, and misuse can lead to death. An estimated 128 people in the United States die every day from an opioid overdose, according to the Centers for Disease Control and Prevention (CDC). And last year may tip the scale: The Office of Inspector General (OIG) reported Feb. 4 that during the first eight months of 2020 about 5,000 Medicare Part D patients per month suffered an opioid overdose and almost 220,000 Medicare patients received high amounts of opioids.
About two-thirds of all opioid overdoses involve synthetic opioids, in part perhaps because people underestimate their potency. Just to put things in perspective: According to the American Psychiatric Association, synthetic fentanyl is 50 times more potent than heroin and 100 times more potent than morphine. And carfentanil, a fentanyl analog, is estimated to be 10,000 times more potent than morphine.
OUD was deemed an epidemic in October 2017 and the SUPPORT Act quickly followed to regulate prescription opioids and educate physicians and the public on the dangers of these drugs. Prescription drug monitoring programs and the National All Schedules Prescription Electronic Reporting Act have reportedly helped to reduce the number of opioid prescriptions and prescription opioid overdose deaths. Although overall synthetic opioid-involved death rates continue to increase, as shown in Chart 1, the rate of prescription opioid-involved deaths decreased by 13.5 percent between 2017 and 2019, as shown in Chart 2. This corresponds with the number of opioid prescriptions decreasing from an approximate 216,000 in 2006 to an approximate 153,000 in 2019.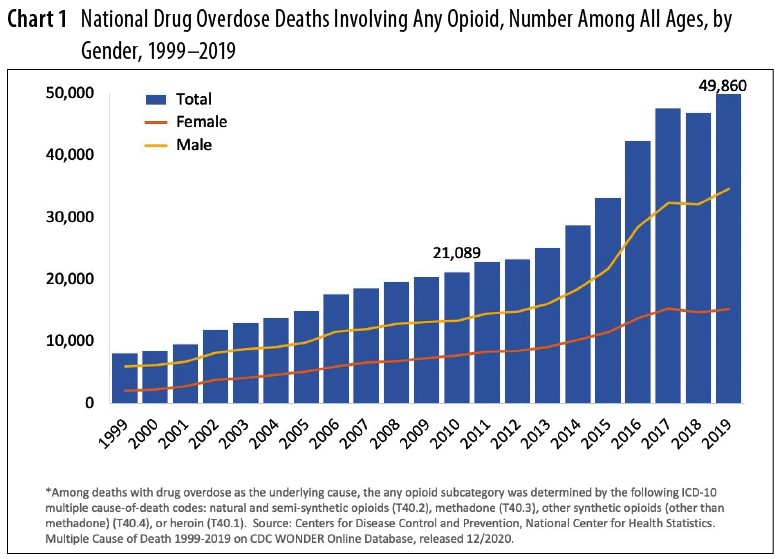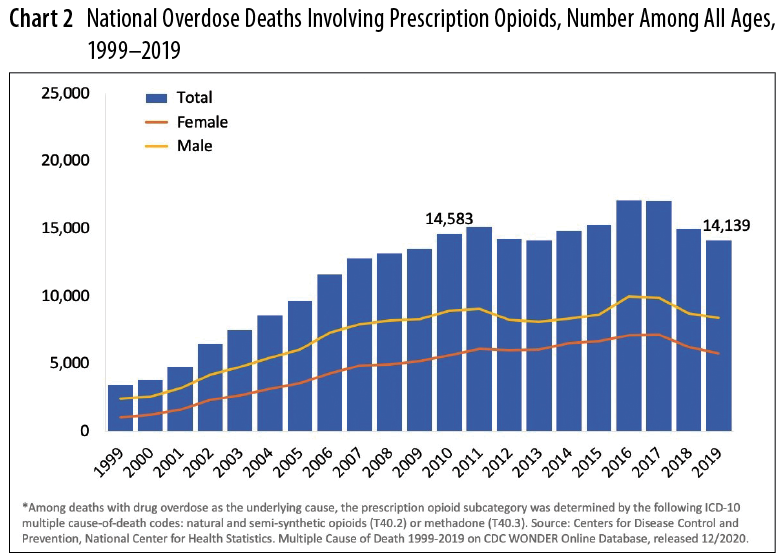 A Roadmap to Recovery
With still a long journey ahead, CMS has developed a Roadmap for fighting the opioid crisis. The key areas of focus are prevention, treatment, and data. CMS uses data to target prevention and treatment efforts and to identify fraud and abuse.
According to its Roadmap, data allows CMS to:
Understand opioid use and misuse patterns across populations;
Promote sharing of actionable data across continuum of care; and
Monitor trends to assess impact of prevention and treatment efforts.
"Data provides insight into doctor, pharmacy, and patient use of prescription opioids and effectiveness of treatment," CMS states in its Roadmap.
To facilitate data collection, CMS finalized, in the 2021 MPFS final rule, a requirement for prescribers to use the National Council for Prescription Drug Programs SCRIPT 2017071 standard for electronic prescribing of controlled substances (EPCS) prescription transmissions, effective Jan. 1, 2022. CMS has already implemented this provision, however, so providers were able to use this standard as of Jan. 1, 2021.
The Roadmap highlights many other initiatives the agency has taken. To date, CMS says it has implemented nearly 50 provisions of the SUPPORT Act. Of late, on Jan. 1, 2020, CMS began paying certified OTPs for OUD treatment services through bundled payments under Medicare Part B.
About OUD Treatment Services
OUD treatment services are now a Part B benefit that may be provided by professional and institutional providers. OUD treatment services include:
FDA-approved opioid agonist and antagonist treatment medications
Dispensing and administering medications
Substance use disorder counseling
Individual and group therapy
Toxicology testing
Intake activities
Periodic assessments
For information about how a healthcare organization can enroll as an OTP provider, see the Opioid Treatment Programs (OTPs) Medicare Enrollment fact sheet (a link is provided in the Resources section).
Coding OUD Treatment Services
In the 2020 MPFS final rule, CMS finalized new coding and payment for a monthly bundle of OUD treatment services that includes:
Overall management
Care coordination
Individual and group psychotherapy
Substance use counseling
Additional counseling
These services may be reported by certified OTP providers using HCPCS Level II G codes G2067–G2080, effective Jan. 1, 2020.
The 2020 MPFS final rule also included bundled payment codes G2086–G2088 and payment rates for an episode of OUD treatment offered by physicians and other practitioners in the office setting. CMS finalized in the 2021 MPFS final rule a proposal to revise the descriptors of these three codes to include treatment of any substance use disorder (SUD), rather than just OUD, effective Jan. 1, 2021:
G2086 Office-based treatment for a substance use disorder, including development of the treatment plan, care coordination, individual therapy and group therapy and counseling; at least 70 minutes in the first calendar month
G2087 Office-based treatment for a substance use disorder, including care coordination, individual therapy and group therapy and counseling; at least 60 minutes in the subsequent calendar month
G2088 Office-based treatment for a substance use disorder, including care coordination, individual therapy and group therapy and counseling; at least 30 minutes beyond the first 120 minutes (List separately in addition to code for primary procedure)
Note, however, that at press time these code descriptors have not been revised as such in the code file.
CMS has also created two new add-on codes for the FDA-approved drug Naloxone (an opioid receptor antagonist, which blocks one or more of the opioid receptors in the central or peripheral nervous system), effective Jan. 1, 2021:
G2215 Take-home supply of nasal naloxone (provision of the services by a Medicare-enrolled Opioid Treatment Program); list separately in addition to code for primary procedure
G2216 Take-home supply of injectable naloxone (provision of the services by a Medicare-enrolled Opioid Treatment Program); list separately in addition to code for primary procedure
CMS writes in an MLN fact sheet, "When submitting a claim for HCPCS code G2216, OTPs must note the dosage that was dispensed to the beneficiary in the units field of the claim form (box 24G of the 1500 or Form Locator 46 of the UB-04), rounded to the nearest whole number (with a minimum dosage of 1 mg)." Note that G2215 and G2216 are contractor priced.
The many frequency rules for billing OTP G codes haven't changed since last year. But, new for 2021, CMS is clarifying that the date of service for G2078 and G2079 may reflect:
The actual date the clinician provided the medication to the patient, or
May correspond with the first day in the weekly billing cycle for the week in which the patient received the take-home supply of medication.
See the updated MLN fact sheet for a list of all the medication-assisted treatment (MAT) codes, descriptors, and national Medicare payment rates effective Jan. 1, 2021 (a link is provided in the Resources section).
Periodic Assessments
CMS also amended in the 2021 MPFS final rule the definition of periodic assessment to say that "a clinician must perform a face-to-face medical exam or biopsychosocial assessment to bill G2077." However, during the public health emergency for COVID-19, Medicare will allow clinicians to perform periodic assessments using telehealth technology or audio-only phone calls "providing all other applicable requirements are met."
The following healthcare professionals may supply medical services described by these add-on codes:
OTP physicians
Primary care physicians
Authorized healthcare professionals under the supervision of a program physician
Qualified personnel such as:

Nurse practitioners
Physician assistants
Practitioners must be eligible under state law and their scope of licensure to perform assessments, including psychosocial assessments.
E/M Services May Apply
Also, for calendar year 2021, you will find CPT® codes 99347 Home visit for the evaluation and management of an established patient … Usually, the presenting problem(s) are self limited or minor. Typically, 15 minutes are spent face-to-face with the patient and/or family and 99348 Home visit for the evaluation and management of an established patient … Usually, the presenting problem(s) are low to moderate severity. Typically, 25 minutes are spent face-to-face with the patient and/or family added to the Medicare Telehealth list. These codes "could be appropriately billed for treatment of a SUD or co-occurring mental health disorder," as well as 90853 Group psychotherapy, CMS states in the 2021 MPFS final rule.
The SUPPORT Act requires the Initial Preventive Physical Examination (IPPE) and Annual Wellness Visit (AWV) to include screening for potential substance use disorders and a review of any current opioid prescriptions.
Diagnosis Coding for OUD
The fifth edition of the Diagnostic and Statistical Manual of Mental Disorders (DSM-5) defines opioid use disorder (OUD) as "a problematic pattern of opioid use leading to clinically significant impairment or distress," with the individual showing at least two of the following behaviors within a 12-month period:
Taking larger amounts or taking drugs over a longer period than intended
Persistent desire or unsuccessful efforts to cut down or control opioid use
Spending a great deal of time obtaining or using the opioid or recovering from its effects
Craving, or a strong desire or urge to use opioids
Problems fulfilling obligations at work, school, or home
Continued opioid use despite having recurring social or interpersonal problems
Giving up or reducing activities because of opioid use
Using opioids in physically hazardous situations
Continued opioid use despite ongoing physical or psychological problems likely to have been caused or worsened by opioids
Tolerance (i.e., need for increased amounts or diminished effect with continued use of the same amount)
Experiencing withdrawal (opioid withdrawal syndrome) or taking opioids (or a closely related substance) to relieve or avoid withdrawal symptoms
In ICD-10-CM, look to category F11 Opioid related disorders for opioid use, abuse, and dependence. Base your code selection on whether the provider documents "use," "abuse," or "dependence." The American Psychiatric Association writes in a Substance-Related and Addictive Disorders fact sheet, "Most people link dependence with 'addiction' when in fact dependence can be a normal body response to a substance."
If the provider documents use, abuse, and dependence of the same substance, the ICD-10-CM Official Guidelines for Coding and Reporting (Chapter 5) tells us to report only one code to identify the pattern of use. Which behavioral pattern trumps all others? Per the guidelines:
Use and abuse = abuse
Abuse and dependence = dependence
Use, abuse, and dependence = dependence
Use and dependence = dependence
Specific and accurate provider documentation is key to accurately tracking these diagnoses and collecting meaningful data leading to increased and efficient opioid management. Providers should not use "use" and "abuse" interchangeably, and they should not document "use" or "abuse" when a patient is truly dependent on a drug.
There is one new code under this category, effective Oct. 1, 2020:
F11.13 Opioid abuse with withdrawal
$573 Million Settlement Will Go to a Good Cause
McKinsey & Company will pay $573 million to resolve accusations of knowingly marketing Purdue Pharma's OxyContin to doctors known to overprescribe opioids. The multistate opioid agreement will be distributed among the 47 participating states, the District of Columbia, and five U.S. territories to be used in their efforts to end the opioid epidemic.
The agreement also calls for McKinsey & Company to comply with several recompense measures, including the release of internal documents detailing its work for Purdue Pharma, and others, for public disclosure online.
"Under the terms of today's agreement, the company will finally end its illegal conduct, deliver more than half a billion dollars into communities across the nation, and will never be able to help perpetrate this type of fraud and deception again," said New York Attorney General Letitia James in a Feb. 4 press release (see the Resources section for a link).
Billing OUD Treatment Services
OTP providers are instructed to submit all claims to their Medicare Administrative Contractor or billing agency/agent. Professional providers should continue to use the 837P (electronic file) or CMS-1500 (paper form). Remember to enter the OTP provider's billing name, address, ZIP code, and telephone number in Item 33 and the billing national provider identifier in 33B. If the location where the services were provided is different from the information in 33B, enter the name, address, and ZIP code of the facility where the services were provided in Item 32.
Institutional providers should use the 837I electronic file or the CMS-1450 paper form. If using CMS-1450, please note:
Hospital-based providers should use bill type 013X and critical access hospitals (CAHs) should use bill type 085X in Field 4.
Freestanding OTP facilities should use bill type 087X.
Hospitals and free-standing facilities should report the number of times they performed the service or procedure, as defined by the HCPCS Level II code, in Field 46.
Hospitals and CAHs should report condition code 89 in Fields 18–28.
For each covered service delivered in Field 42, report a revenue code, HCPCS Level II code, units, and the charge.
Drugs reported with revenue code 0636 require a HCPCS Level II code.
Outpatient providers don't have to report ICD-10-PCS codes in Fields 74–74e.
For more information on completing the CMS-1450 (UB-04), see the Medicare Claims Processing Manual (Pub. 100-04), Chapter 25.
Non-Face-to-Face OUD Treatment Services During COVID-19
The SUPPORT Act of 2018 removed the geographic limitations for telehealth services furnished on or after July 1, 2019, for individuals diagnosed with SUD for the purpose of treating the SUD or a co-occurring mental health disorder. As such, OUD treatment services can be furnished to individuals at any telehealth originating site (other than a renal dialysis facility), including in a patient's home. An originating site fee does not apply when the originating site is the patient's home.
On March 16, 2020, the Substance Abuse and Mental Health Services Administration (SAMHSA) posted COVID-19 Guidance for Opioid Treatment Programs and the Drug Enforcement Agency (DEA) released guidelines on the "Use of Telemedicine While Providing Medication Assisted Treatment (MAT)." Later that month, SAMHSA and the DEA released guidance providing flexibility to prescribe buprenorphine to new and existing patients with opioid use disorder via telephone by otherwise authorized practitioners without requiring such practitioners to first conduct an examination of the patient in person or via telemedicine.
Preventing the Problem
Opioid addiction does not age discriminate. When we hear about a drug overdose, many tend to think of young adults shooting up heroin in a flophouse. The truth is that anyone can be addicted to prescription pain medications.
The CDC developed the CDC Guideline for Prescribing Opioids for Chronic Pain for primary care clinicians treating adult patients for chronic pain in outpatient settings to "Improve communication between clinicians and patients about the benefits and risks of using prescription opioids for chronic pain; provide safer, more effective care for patients with chronic pain; and help reduce opioid use disorder and overdose."
Healthcare business professionals can further this effort by ensuring claims data is accurate and thorough.
---
Resources:
CMS, "Opioid Treatment Programs (OTPs) Medicare Billing and Payment Fact Sheet," Dec. 2020, https://www.cms.gov/files/document/otp-billing-and-payment-fact-sheet.pdf
CMS, Opioid Treatment Programs (OTPs) Medicare Enrollment Fact Sheet,
https://www.cms.gov/Outreach-and-Education/Medicare-Learning-Network-MLN/MLNProducts/Downloads/OTP-enrollment-factsheet-MLN6325432.PDF
ICD-10-CM Official Guidelines for Coding and Reporting, updated Jan. 1, 2021,
https://www.cms.gov/files/document/2021-coding-guidelines-updated-12162020.pdf
OIG, Data Snapshot, Feb. 4, 2021, https://oig.hhs.gov/oei/reports/OEI-02-20-00400.pdf
DSM-5 Fact Sheets, https://www.psychiatry.org/psychiatrists/practice/dsm/educational-resources/dsm-5-fact-sheets
"CMS Roadmap: Strategy to Fight the Opioid Crisis," https://www.cms.gov/About-CMS/Agency-Information/Emergency/Downloads/Opioid-epidemic-roadmap.pdf
Rehab Center, List of All Opioids in the United States,
https://www.rehabcenter.net/list-opioids-united-states/
Michael's House, "The History of Opiates,"
https://www.michaelshouse.com/opiate-rehab/history-of-opiates/
Latest posts by Renee Dustman
(see all)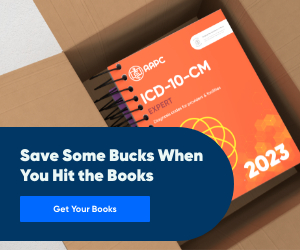 2 Responses to "Billing Opioid Use Disorder Treatment Services in 2021"