Advice From a CASCC™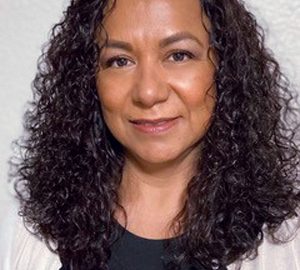 AAPC member Elizabeth Becerra, CPC, CPMA, CASCC, CEMC, CGSC, works for Sante Health System as a coder and auditor. She has seven years of experience in podiatry, obstetrics, critical care, gastroenterology, neurology, neurosurgery, primary care, and perinatology. AAPC asked Becerra about her experience with earning the Certified ASC Coder (CASCC™) credential and how it has helped her career.
What led you to obtain the CASCC™ credential?
One of the primary physicians who I code for added an ambulatory surgical center (ASC) to his practice. To continue supporting the physician's group I needed to expand my knowledge in this area, so I decided to get my CASCC™ credential. And in general, I strive to consistently pursue educational opportunities to advance professionally.
Do you have any tips for individuals preparing for the CASCC™ exam?
People preparing for the CASCC™ exam should have ample knowledge of surgeries. Getting my Certified General Surgery Coder (CGSC™) credential first gave me a solid foundation that I leveraged in order to be successful taking the CASCC™ exam. The ophthalmology section of the exam is challenging; being familiar with the terminology and different procedures will be helpful.
How has the CASCC™ credential helped you in your job/career?
The CASCC™ credential has increased my value as a coder within the organization I work for. And since earning this certification, I have been approached by other organizations, including law firms and health businesses, looking to add this skill set to their company.
Who in the revenue integrity business do you think would most benefit from the CASCC™ credential?
Anyone working in a physician-owned surgery center or small hospital who has responsibilities within billing, coding, or practice management will benefit from this credential.
What resources do you use most to earn your continuing education units (CEUs)?
Primarily, I use AAPC resources such as webinars, local chapter meetings, Healthcare Business Monthly magazine, and regional conferences.
Latest posts by Lee Fifield
(see all)