I Am AAPC: Amy Studevant, CPC, CPMA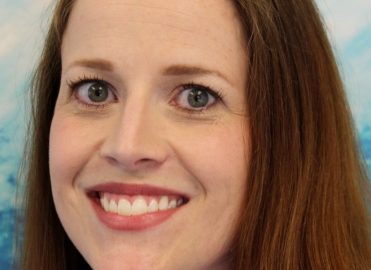 When I graduated from high school more than 20 years ago, I was not sure what I wanted to be when I grew up. I could not picture myself as a business major and was not really looking for a four-year degree. My original plan was to go into something in the medical field, but the waiting list for the local college of nursing was too long.
Luckily, I was given the opportunity to participate in a new initiative that allowed students to gain their education and even an externship at night while being able to work during the day. Upon graduation, I would hold a diploma in medical assisting through a CAAHEP accredited program and have the opportunity to sit for the national certification exam for medical assisting through the American Association of Medical Assistants. I entered the program, and after graduating and passing my certification on the first attempt, I started my journey into the medical field.
Starting Out
Just as it was important to go to a reputable program for my education, I learned through research that it was just as important to select a reputable company from which to obtain my coding certification. I then discovered AAPC.
When the time came, my former practice administrator offered me the opportunity to enroll in a nighttime study group at the local hospital to prepare for taking AAPC's Certified Professional Coder (CPC®) exam. After preparing, I took the exam and passed on my first try. By expanding my current knowledge and becoming more skilled in a field I loved, my employer was then able to grant me a substantial pay increase. AAPC's annual Salary Survey and other tools they offer helped me substantiate the pay I deserved from my employer.
Enjoying the Benefits
The best part of being an AAPC member is the ability to network with others who share similar interests, as well as the vast amount of knowledge to which one is exposed. I find it comparable to having an "extra set of eyes" on the problem or issue you are trying to resolve. Another great benefit is earning free continuing education units from Healthcare Business Monthly magazine.
Gaining Respect
By becoming a CPC® through AAPC, I have added gravitas, knowledge, and reliability behind my name. I have been given the chance to share my knowledge with coworkers and providers within my organization. This knowledge is considered valuable because I can support its accuracy and validity. I love my current field of pediatrics. I have been blessed to experience many aspects of it, including newborn nursery, lactation services, behavioral health, and even clinical trials. In addition, I relish any opportunity to learn, and I enjoy the fact that my profession requires me to stay abreast of the latest rules and changes.
---
#iamaapc
We want to feature you in Healthcare Business Monthly! Tell us in fewer than 500 words why you became a member of AAPC, how your AAPC credentials have helped you in your career, and the best part of being an AAPC member. Send your story and a digital photo of yourself to iamaapc@aapc.com.
Latest posts by Lee Fifield
(see all)
AAPC's annual salary survey gives a good understanding of the earning potential within the medical coding profession.
See what actually is going on in the healthcare business job market.