Let Recent False Claims Settlements be a Lesson
By admin aapc
In Audit
June 11, 2010
Comments Off

on Let Recent False Claims Settlements be a Lesson
Nine hospitals in seven states recently agreed to pay the federal government more than $9.4 million to settle whistleblower allegations that they overcharged Medicare for spinal kyphoplasty procedures, the U.S. Department of Justice announced May 17. Experts say this isn't the first settlement of this nature, and it won't be the last.
In May and September 2009, the federal government reached settlements with nine other hospitals for alleged kyphoplasty-related Medicare fraud claims. In May 2008, Medtronic Spine agreed to pay $75 million to settle allegations that the company defrauded Medicare by counseling hospital providers to perform kyphoplasty procedures as an inpatient procedure when they should have been done on an outpatient basis.

This recent string of False Claims Act settlements should prompt hospitals to review their books for possible overcharges, recommends HealthLeaders Media. Hospitals should be on the lookout for procedures performed on an inpatient basis that could have been performed safely and more cost-effectively on an outpatient basis.
Case in point: Kyphoplasty, a minimally-invasive procedure used to treat certain spinal fractures that often are due to osteoporosis. In many cases, the procedure can be performed safely as a less costly outpatient procedure, but the government contends the hospitals involved in these settlements performed the procedure on an inpatient basis to increase their Medicare billings.
"It is critical that providers make patient admission decisions based on medical necessity and the level of care needed rather than on the Medicare payment they will receive," Daniel R. Levinson, Inspector General for the U.S. Department of Health and Human Services (HHS) said in the May 17 press release.
In the event a hospital identifies issues in an internal audit of kyphoplasties, these issues should be dealt with appropriately and expediently. Brian Roark, a Medicare fraud litigation attorney with Bass, Berry & Sims, PLC, in Nashville, recommends hospitals:
Pay the money back.
Figure out why the procedures were billed incorrectly.
Review relationships with outside vendors.
For further explanation of these points, read the HealthLeaders Media article, "Kyphoplasty False Claims Settlement Should Prompt Renewed Self-Audits."
For further explanation of the aforementioned settlements, read the DOJ press release.
Latest posts by admin aapc
(see all)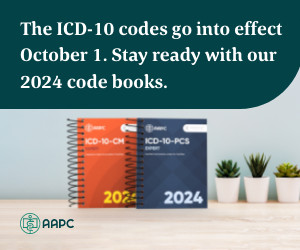 No Responses to "Let Recent False Claims Settlements be a Lesson"