Simplify the Revenue Cycle Management Process: Part 3
April 1, 2021
Comments Off

on Simplify the Revenue Cycle Management Process: Part 3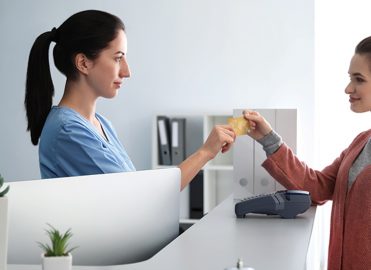 Part three: Learn the ins and outs of remittance processing, denials, and patient collections.
Successful and efficient revenue cycle management (RCM) is key for all healthcare organizations, both large and small, to keep their doors open and continue to provide service to patients.
In this three-part series, we broke down RCM into various components and explored the impact each has on the overall process. In part one of this series, we explored the first three components of the revenue cycle: patient scheduling and registration, insurance eligibility and benefit verification, and copay/deductible collection. In part two, we broke down the next components — patient service and treatment and claims submission — and explored the impact of each on RCM. In this final segment, we will dissect the remaining components of the healthcare revenue cycle: remittance processing, denial management, and back-end patient collections.
Step 6: Remittance Processing
Electronic remittance advice (ERA), explanation of benefits (EOB), and explanation of payment (EOP) are often used interchangeably and deliver similar information. Generally, when a payment is issued for a service, both the provider and the patient receive a notification detailing the result of the claim processing. Prior to the standardization of electronic health data, EOBs were mailed to provider offices along with a check; and in some circumstances that is still the case. Manual posting of remittance advices can be arduous and costly. The potential for error is increased with any manual process. Unfortunately, there is also potential for error with the automated process.
By and large, most healthcare organizations participate in a fully automated delivery system of both the ERA and electronic funds transfer (EFT). While automation enables increased efficiency and less administrative work effort, the automated processing of ERAs can still produce errors due to mismatched patients or claim information that must be reconciled and corrected manually. Admittedly, I have never been a proponent for full ERA automation. While most healthcare organizations implement automated remittance processing, there are inevitably manual EOBs that must be processed.
Regardless of how your healthcare organization processes ERAs, what is important to the revenue cycle is that this process is done routinely, accurately, and that all information from the ERA is captured. The reason/remark codes provide extremely valuable information when analyzing your revenue cycle. These codes help you identify top denial reasons, allowing you to target training and education efforts to reduce denial rates.
The flow of ERA processing is straightforward. If a claim is paid, you must ensure that the contractual adjustment is in line with your contracted fee schedule. An astute biller will notice if insurance payments are incorrect. Likewise, if your office schedule does not line up with reimbursement, then it may be time to adjust your fees. Your organization's fee schedule should be based on the allowable rate from your highest reimbursing payer; anything less than that and you will lose revenue. Noting the contractual adjustments, the patient's portion should make up the difference between the payment and the allowed amount.
Step 7: Denial Management
Implementing an effective and efficient process for managing claim denials is likely the single most important action a healthcare organization can make to affect its revenue cycle. Denial management is by no means a simple process; in fact, it is often extremely complex. According to the American Academy of Family Physicians, the average claim denial rate across the healthcare industry is 5 to 10 percent, varying between specialties. With the average cost of working a claim denial estimated to be $25, it is not a big stretch to see why inadequate claim denial management strategies could be costing your organization serious revenue.
The first and most important step to claim denial management is understanding the reasons behind claim denials. Tracking denial codes provided by payers provides a high-level overview of denial reasons. This is a good place to start, but a much deeper analysis is often required to really understand denial trends by payer. According to a Medical Economics article published in July 2020, the top 13 claim denial reasons are as follows:
A duplicate claim was submitted when no reimbursement had been received
The patient was ineligible for services due to end of health plan coverage
The patient had met the deducible for the calendar year
Bundled services
The maximum benefit was exceeded
The claim form was missing a modifier(s), or the modifier(s) was invalid for the procedure code
Inconsistent place of service
Service wasn't covered under plan benefits, or there was a lack of medical necessity
The claim was deficient in information, for example, missing prior authorization
Coding or data entry error with mismatched totals or mutually exclusive codes
Coordination of benefits
Lack of timely filing
Errors or typos were made while collecting pertinent information from the patient or during data entry
Most of the above-mentioned reasons can be addressed by implementing preventive denial measures. Each denial reason has a counter measure that, if implemented consistently, can decrease your claim denial rate and increase your organization's revenue flow.
Step 8: Back-End Patient Collections
Out-of-pocket costs and patient liability rose to nearly 30 percent from 10 percent as a result of certain Affordable Care Act (ACA) provisions, causing a significant shift in financial responsibility in the healthcare industry. With the ACA, we have seen a significant increase in health insurance premiums with corresponding increases in deductibles. Subsequently, the need for a strong back-end collection process has become more important than ever before.
According to Bloomberg, in 2017, almost half of privately insured Americans under age 65 had annual deductibles ranging from $1,300 to $6,550. A Kaiser healthcare tracking poll found that 43 percent of insured adults said they have difficulty affording their deductibles, while 29 percent have problems paying medical bills.
Much like denials, the key to effective back-end patient collections is prevention. It is far more difficult to collect from patients than it is from insurers. Healthcare organizations must adjust their workflow to collect at the time of service. Back-end patient collections is a reflection of the efficiency of your front-end processes. It is more important than ever that benefit verification is consistently performed and patients are informed of their financial responsibility prior to receiving a service. Proactive time of service strategies and improved patient communication will ultimately reduce the organization's total days in accounts receivable and increase revenue.
A poor patient collection process increases organizations' overall bad debt percentages. Another area of opportunity in which a healthcare organization may decrease back-end patient collections and potential bad debt is a strong financial assistance program. Identifying a patient's inability to meet their financial responsibility early on will ultimately result in lower bad debt.
Ultimately, transparency in the cost of healthcare services and improved communication with patients are key to successful back-end collections.
Your Journey Has Just Begun
I hope you have found this journey through the RCM process both educational and instructive. This critical process, once mastered, will help you minimize errors, improve workflow, and reduce lost revenue in your practice.
---
Resources:
CMS, Health Care Payment and Remittance Advice and Electronic Funds Transfer, page last modified Sept. 30, 2020, https://go.cms.gov/2ZsNvlH
WebABA, "Tips to Improve Your Electronic Remittance Advice (ERA) Process," https://webaba.com/2017/06/20/tips-to-improve-your-electronic-remittance-advice-era-process
MGMA, "You might be losing thousands of dollars per month in 'unclean' claims," Feb. 1, 2014, https://bit.ly/2NhlStq
Medical Economics, "Top 13 reasons for claim denials," July 9, 2020,
https://www.medicaleconomics.com/view/top-13-reasons-claim-denials
Medical Economics, "Why patient experience matters in healthcare collections," July 19, 2019, https://www.medicaleconomics.com/view/why-patient-experience-matters-healthcare-collections
Bloomberg, "Doctors Are Fed Up With Being Turned Into Debt Collectors," Nov. 15, 2018, https://www.bloomberg.com/news/articles/2018-11-15/doctors-are-fed-up-with-being-turned-into-debt-collectors
Latest posts by Jessica Whitney
(see all)