WellPoint Will Implement Key Breast Cancer Provisions
By admin aapc
In Coding
June 11, 2010
Comments Off

on WellPoint Will Implement Key Breast Cancer Provisions
The Breast Cancer Patient Protection Act of 2009, which aims to expand coverage for certain breast cancer procedures, has yet to even make it out of committee, but WellPoint, Inc. says it will implement certain provisions of the bill regardless.

Beginning July 1, the insurer will "standardize clinical guidelines for women recovering from mastectomy to offer a voluntary 48-hour minimum in-hospital stay," the company announced May 26. WellPoint also said it will implement "more transparent benefit language, including clearer explanations of benefits to members with breast cancer."
The Breast Cancer Patient Protection Act of 2009 (HR 1691) would (among other things) require a group health plan that provides medical and surgical benefits to ensure that inpatient (and in the case of a lumpectomy, outpatient) coverage and radiation therapy are provided for breast cancer treatment. The Act also would prohibit such a plan from: (1) restricting benefits for any hospital length of stay to less than 48 hours in connection with a mastectomy or breast conserving surgery or 24 hours in connection with a lymph node dissection; and (2) requiring that a provider obtain authorization from the plan or issuer for prescribing any such length of stay.
WellPoint's news may come as a surprise to the Obama administration and lawmakers who recently criticized the insurer over a controversial Reuters' article stating that the company routinely rescinded members' policies after they were diagnosed with breast cancer.
Meanwhile, shortly after casting the first stone, the Obama administration missed a health reform law deadline last month to set up a task force to increase awareness of young women's knowledge regarding breast cancer (Politico).
Latest posts by admin aapc
(see all)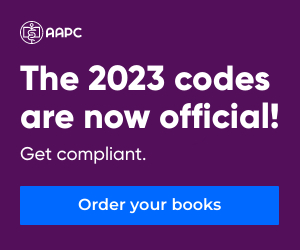 No Responses to "WellPoint Will Implement Key Breast Cancer Provisions"