OIG Report Reveals Inappropriate Neulasta Claims
By admin aapc
In Audit
June 11, 2010
Comments Off

on OIG Report Reveals Inappropriate Neulasta Claims
Medicare payments for Neulasta injection claims paid by Wisconsin Physicians Service (WPS) from 2004 through 2007 were not always appropriate, according to a recent Office of Inspector General (OIG) report. These inappropriate Neulasta injection payments occurred because providers claimed excessive units of service, the OIG said. Providers subsequently contacted by WPS attributed the incorrect submission of units to clerical errors made by their billing staff and changes made to billing codes.
Individuals receiving chemotherapy treatments often suffer from a lack of white blood cells. The drug pegfilgrastim (Neulasta) is injected to stimulate the bone marrow and promote the growth of white blood cells.
From 2004 through 2007 providers nationwide submitted over 1 million claims for Neulasta injections resulting in payments of approximately $1.9 billion. WPS was the Medicare Part B carrier for providers in Illinois, Michigan, Minnesota, and Wisconsin during that time and processed over 130,000 claims for Neulasta injections.
According to the OIG report, WPS overpaid $655,149 for 462 claims submitted by 44 providers during the three-year timeframe. Of the $655,149 inappropriate Neulasta injection payments, a total of $646,845 for 461 claims remained outstanding at the start of the OIG audit. Prior to the audit, one provider had refunded an overpayment for one claim of $8,304.
Coding Guidance
In 2003, the Centers for Medicare & Medicaid Services (CMS) assigned the administration of Neulasta injections HCPCS Level II code Q4053 Injection, pegfilgrastim, 1 mg, which defined the unit size as 1 milligram. Providers billed for six units because the drug is usually injected using a pre-filled syringe containing 6 milligrams of Neulasta. Beginning Jan. 1, 2004, the HCPCS Level II code changed to J2505 Injection, pegfilgrastim, 6 mg, which defined a unit as 6 milligrams rather than 1 milligram.
CMS also revised Medicare billing policy to read: "Claims for Pegfilgrastim J2505 [Neulasta] shall be submitted to Medicare contractors so that the units billed represent the number of multiples of 6MG provided, not the number of MGs."
Although providers used the new HCPCS Level II code J2505, the OIG says in the report, some continued to submit claims for six units of service which totals 36 mgs or the equivalent of six Neulasta injections instead of one unit of 6 mgs for each Newlasta injection—and carriers did not always identify the error due to insufficient edits.
The OIG report gives this example:
In CY 2004, a provider incorrectly billed six units of Neulasta injections, instead of one unit, which resulted in an overpayment of $2,733. The CY 2004 Medicare payment allowance limit for the administration of six units of Neulasta injections was $12,036, while one unit of Neulasta injections was $2,006. The provider submitted a claim totaling $5,924 for six units, an amount below the $12,036 ceiling for six units. Therefore, WPS subsequently paid $4,739 (80 percent of the $5,924 billed amount) to the provider because the claim was below the ceiling for six units, resulting in an overpayment of $2,733 ($4,739 paid less the $2,006 ceiling for one unit).
OIG Recommendations
The OIG recommends in the report that WPS:
recover the $646,845 in identified Neulasta injection overpayments; and
improve internal controls related to Neulasta injection claims processing and payments.
In written comments to the OIG draft report, WPS stated that it is actively addressing the OIG's recommendations, recouping confirmed overpayments, and abiding by the four-year reopening guidelines.
Latest posts by admin aapc
(see all)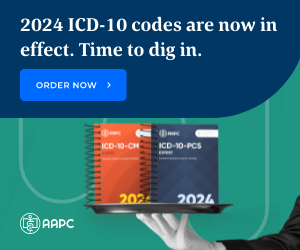 No Responses to "OIG Report Reveals Inappropriate Neulasta Claims"