HEALTHCON 2021: Day 3 Wrap-Up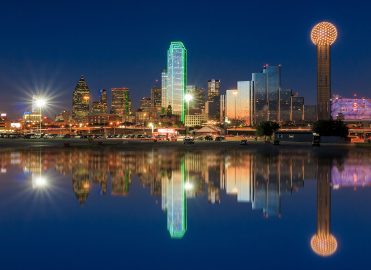 AAPC's first hybrid event got off to a great start, and the level of excitement remained high going into the third day of HEALTHCON 2021. Some attendees began their day attending the networking break with exhibitors, while others greeted each other, shared pictures, sought advice, and posted rave reviews about their conference experience in the HCON Chat. Attendees were stoked about how much they had learned already and were geared up to soak in more top-notch education and grow their network as day three commenced. First up were back-to-back panel discussions on two hot topics: telemedicine and the new evaluation and management (E/M) guidelines.
Refine Your Telemedicine Practices
The first general session of the day was a live Q&A with a panel of telemedicine and telehealth experts who gathered to answer questions about the ongoing changes and regulations in the telemedicine field during the public health emergency. The panel included Leonta Williams, CPC, CPCO, CRC, CEMC, CHONC, Marianne Durling, MHA, RHIA, CCS, CDIP, CPC, CPCO, CIC, AAPC Approved Instructor, Stephanie Sjogren, CPC, CDEO, CPMA, CPC-I, and National Advisory Board (NAB) President-Elect Colleen Gianatasio, CPC, CPC-P, CPMA, CRC, CPC-I, who represented the provider, facility, and payer perspectives.
AAPC Senior Vice President of Products Raemarie Jimenez, CPC, CIC, CPB, CPMA, CPPM, CPC-I, CDEO, CANPC, CRHC, CCS, was moderator, and kicked off the session by asking each of the four panelists for best practices concerning telemedicine. It was clear from the start that each panel member had an in-depth knowledge of their field and was full of good tips for coding and internal processes. The next hour was devoted to answering audience questions, and they came ready! As you can imagine, there were lots of questions about telehealth visits vs. audio-only phone visits. Multiple questions were asked pertaining to state regulations concerning out-of-state patient telehealth visits, as well. The panel defined e-visits, provided clarification on split visits and shared visits, answered specific coding and specialty practice questions, and much more.
Keep Up-to-Date With 2021 E/M Guidelines
Attendees eager to gain insight into the new coding guidelines were fired up for the second general session. During this session, an expert panel made up of a physician, coder, auditor, payer, and a representative from the American Medical Association (AMA) answered audience questions regarding the 2021 E/M guidelines for office visits.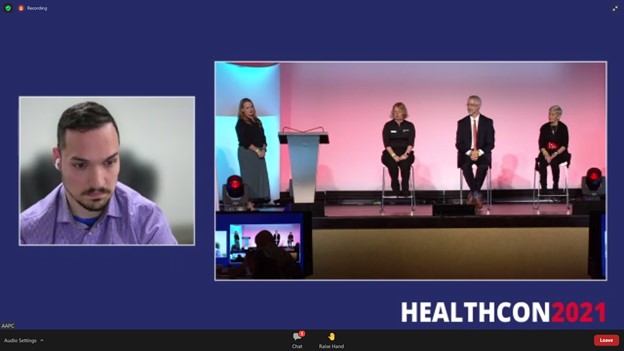 Zach Hochstetler, the director of CPT® editorial and regulatory affairs in the AMA's Health Solutions unit, kicked off the discussion by mentioning the recently released 2021 CPT® Errata and Technical Corrections. The AMA-approved "clarifications of original Panel intent for the current code structure" make important changes to the guidelines, with most of the new information concentrated in the medical decision making (MDM) definitions for office and other outpatient visits. He pointed out the importance of being familiar with the technical corrections as they provide additional guidance on applying the guidelines, as well as add and further clarify several definitions.
The panel then fielded questions on topics including prescription drug management and how it affects level selection, whether to count resident time, and documentation best practices. Attendees received clarification and guidance on applying the new guidelines, with the added benefit of hearing the various perspectives from each of the panel members. Many who attended took to the HCON Chat to share how they enjoyed the panel discussion, which was packed full of helpful example scenarios, strategies for provider education, insight into documentation requirements, and pro tips for refining coding practices.
Something for Everyone
Attendees spent the remainder of the morning in breakout sessions on a wide variety of subjects — everything from compliance mistakes in small physician practices to risk adjustment in the clinical setting to tips for working with orthopedic surgeons.
Many chose to join Louis Jimenez, RRT, CHT, for his presentation on pulmonary complications associated with COVID-19. In this very informative session, Jimenez reviewed normal pulmonary anatomy and physiology using illustrations to help attendees understand these key concepts. He went on to describe restrictive pulmonary pathologies associated with COVID-19 including types of pneumonia and adult respiratory distress syndrome. Attendees raved about his top-notch teaching skills, which facilitated their ability to understand the challenges posed by restrictive pulmonary disease, as well as how those challenges are overcome through management of the airway and the ventilator.
Vikii Schmidt, CPC, CPMA, CRC, led an exciting talk on "Risk Adjustment in the Clinical Setting" midday. Her love of clinical documentation improvement and risk coding was evident as she talked about her experiences shadowing clinicians. Attendees learned the importance of creating an office workflow that captures the entire patient encounter from start to finish and picked up lots of pointers for how to encourage participation among clinicians.
Other attendees listened to the session by MariaRita Genovese, CPC, and Jordan B. Goldberger, MBA, on the importance of healthcare analytics. They explained how using data to evaluate how your practice or organization is doing as a business, including metrics ranging from new patients per day to how many patients come for a second opinion and end up coming back — along with whatever else makes sense for your specialty — is extremely important to understand your strengths and weaknesses. Analytics provides a snapshot in real-time to gauge industry performance.
"We're not a cookie-cutter society," said Genovese, "We have to mold things to where we're at." Knowing your strengths can help you better meet your patients' needs, for example, having providers who speak one or more languages besides English. Knowing your weaknesses, such as having a scheduling workflow that may keep people on hold long enough to be annoying, shows you what areas you can improve upon to retain current patients and attract more patients.
A Wealth of Knowledge Gained
The afternoon began with a general session on legal trends followed by a myriad of breakout sessions. The panel Q&A was led by AAPC's Legal Advisory Committee. Senior Vice President of Products Raemarie Jimenez, CPC, CIC, CPB, CPMA, CPPM, CPC-I, CDEO, CANPC, CRHC, CCS, acted as moderator and began the session by asking each of the seven panel members to discuss legal issues to watch out for. The remainder of the time was conducted as an open question session that ran the gamut of legal concerns, from confusing telehealth guidance and possible post-pandemic audits to the legal consequences of copying and pasting into a medical record.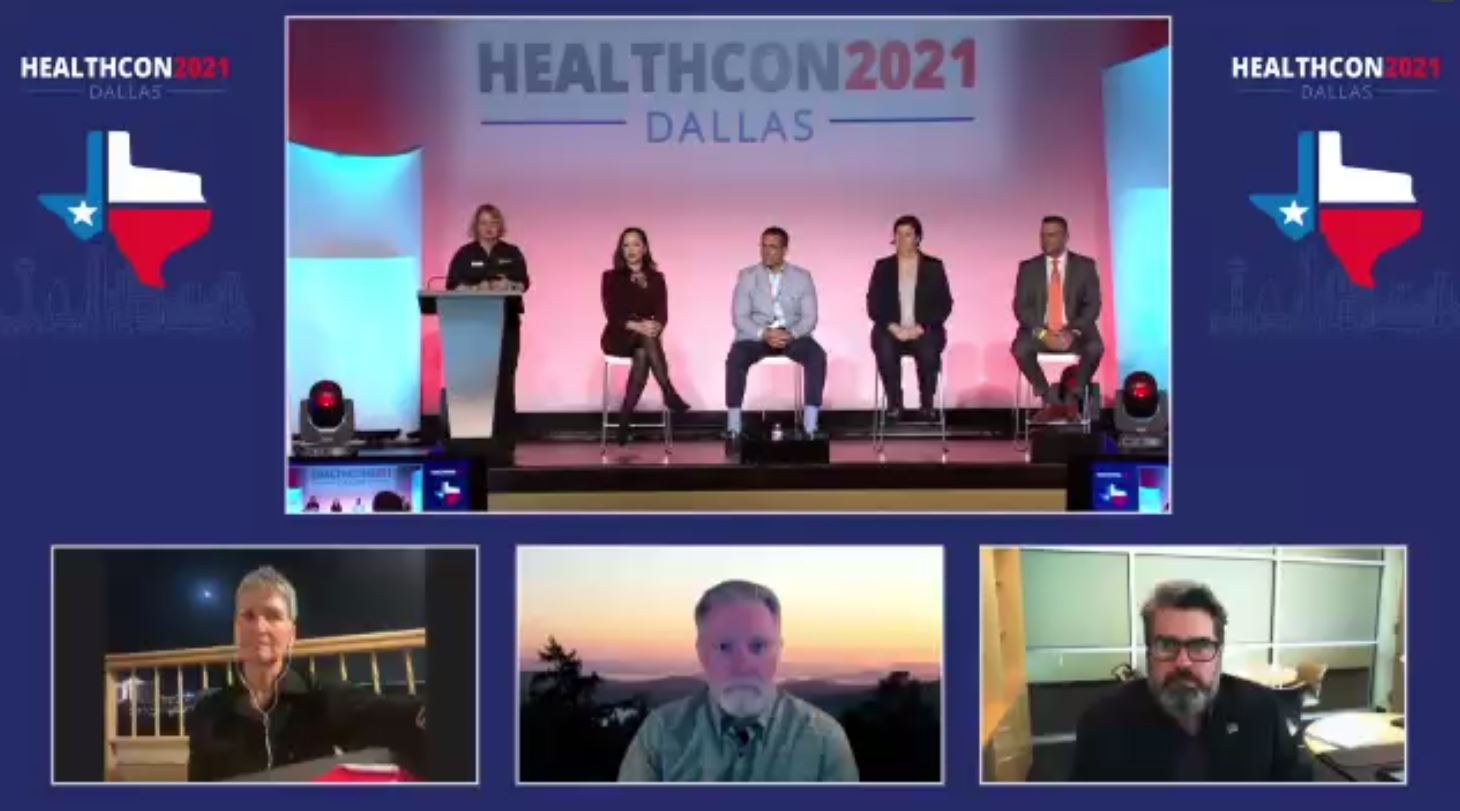 Anne Catherine Barnaby, CPC, CPCO, CRC, CASCC, led attendees through the topic of comparative billing reports (CBRs). She discussed the history of the program, which is intended to support data analysis and provider education, and detailed the CBR topic selection process. Barnaby went on to explain that the CBR program is purely educational. "Even if a provider does find an inconsistency, there would be no follow-up report. If you see something that is wrong, you just need to take action internally to fix it." CBRs can help practices compare and contrast their Medicare Fee-for-Service claims patterns against those of their peers. Barnaby pointed out that CBRs don't necessarily signal that a provider is billing incorrectly. They simply point to some outlier claims activity and do not mean that audits are impending.
Maryann Palmeter, CPC, CPCO, CPMA, CENTC, CHC, took attendees on a deep dive into the regulations surrounding professional services in a teaching setting in her presentation "Follow the "PATH" for Compliant Teaching Physician Audits." Palmeter went through updates, both due to the public health emergency (PHE) and more generally, on ways providers can become and stay compliant, particularly in a medical teaching setting. A lot of the session focused on the nuts and bolts of which credentials/roles, and in which situations, qualify a provider to bill for services. "The government wants to make sure it's not paying twice for the same service," said Palmeter. Much of the session focused on hospital settings, including surgery, but telemedicine and the intricacies of audio versus audiovisual interactions were also touched upon.
In the session "Deep Dive Review of the CMS HCC Model," presenter Donna Malone, CPC, CRC, AAPC Approved Instructor, stepped the audience through a very entertaining and detailed explanation of coding for risk. If you thought risk adjustment was boring, you left this session with a whole new outlook — one of not just understanding but also fascination. I'd be willing to bet there are going to be a lot of coders signing up for their Certified Risk Adjustment Coder (CRC™) training by the end of the conference! What do risk adjustment coders do? They make sure the patient's story is unabridged. Why is this important? If you have to ask that question, you should have been there!
Rave Reviews
Here's what a few attendees had to say as we wrapped up day one of HEALTHCON 2021.
"The Telemedicine and E/M Panel sessions this morning were extremely helpful and informative. Thank you to all of our experts for sharing your vast knowledge with us all."
"I'm really enjoying the panel sessions today … they are just too short!! During lunch visited the Virtual Cafe and what a blessing that was, the discussion, suggestions, and encouragement … that is what connection is really all about."
"What I regret the most is not being able to clone myself and attend all the sessions. I am looking forward to being able to access them in May since everyone raves about them all. Thanks to all the hard work by all of the presenters and panelists."
"See" You Tomorrow
The conference wraps up Wednesday, March 31. Come back to the Knowledge Center for the final daily wrap-up of HEALTHCON 2021.
Latest posts by Stacy Chaplain
(see all)