Physicians' Medicare Pay Rates Cut 21 Percent
By admin aapc
In Billing
June 11, 2010
Comments Off

on Physicians' Medicare Pay Rates Cut 21 Percent
The U.S. House of Representatives and the Senate were unable to resolve their differences in the American Jobs and Closing Tax Loop Holes Act of 2010 (tax extenders bill) in time to further delay a 21.3 percent negative update to Medicare reimbursement rates for physicians. The long anticipated pay cut went into effect June 1, but stalling tactics may result in physicians getting paid more, not less, this year.

The Continuing Extension Act of 2010 (HR 4851) extended a zero percent update to physicians paid under the Medicare Physician Fee Schedule (MPFS) through May 31. As the expiration date of the temporary extension neared and it became more obvious that Congress would not pass legislation in time to prevent the impending pay cut, the Centers for Medicare & Medicaid Services (CMS) instructed contractors to put a 10-day hold (through June 14) on all claims paid under the MPFS received on or after June 1.
BREAKING NEWS: CMS is now directing its contractors to continue holding claims for services provided on or after June 1 through Thursday, June 17.
The House approved the tax extenders bill (HR 4213) May 28 and, after a week-long vacation followed by a week-long debate, Senate Majority Leader Harry Reid (D-Nev.) filed a motion June 14 to invoke cloture on the revised bill, according to a realtime US BNA Daily Tax report.
According to AHA News, Senate Republicans June 10 introduced their own substitute amendment to the bill. "The Republican amendment, introduced by Sen. John Thune (R-SD), excludes the Democrats' proposed extension of the temporary increase in Medicaid's Federal Medical Assistance Percentage (FMAP) through June 2011. It also drops changes to Medicare's "72-Hour Rule" and extends some Medicare rural provisions set to expire by the end of the year," AHA Now reports.
At the time of this writing, a conference committee of senators and representatives continues to work out differences in versions of the bill each chamber approved. Both versions of the bill would delay the 21.3 percent Medicare payment cut for physicians but, according to AHA News, Democrats would give physicians a 2.2 percent rate increase for the rest of this year and an additional 1 percent increase in 2011, whereas Republicans would provide a 2 percent increase through 2012.
Meanwhile, an American Medical Association (AMA) survey found that 31 percent of primary care physicians already are limiting the number of Medicare patients they see, according to a June 11 eVoice report; and according to CMS, about 10 percent of physicians have opted out of Medicare.
Latest posts by admin aapc
(see all)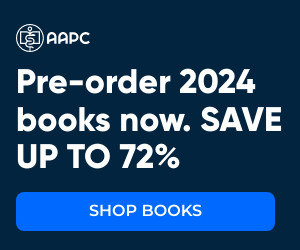 No Responses to "Physicians' Medicare Pay Rates Cut 21 Percent"