Commission Warns Facilities of Increasing Violence
By admin aapc
July 2, 2010
Comments Off

on Commission Warns Facilities of Increasing Violence
Health care facilities should be associated with healing, but a Sentinel Event Alert released June 3 by The Joint Commission warns these organizations of the rising threat of violence and suggests steps they can take to protect patients, staff, and visitors.
Health care facilities today are being confronted with steadily increasing rates of crime, including assault, rape, and murder, The Joint Commission warns.

Assault, rape, and homicide are consistently in the top 10 serious events reported, notes The Joint Commission. The Sentinel Event Alert cautions that the actual number of violent incidents is significantly under-reported and advises organizations to mandate the reporting of all real or perceived threats.
To prevent violence in health care facilities, The Joint Commission's Sentinel Event Alert newsletter suggests that facilities take a series of 13 specific steps, including the following:
Evaluate the facility's risk for violence examining the campus, reviewing crime rates, and surveying employees about their perceptions of risk.
Take extra security precautions in the emergency department (ED), especially if the facility is in an area with a high crime rate or gang activity. Precautions might include uniformed security guards, scanning people entering the building for weapons and inspecting bags.
Conduct thorough background checks of prospective employees and staff.
Report crime to law enforcement.
The Joint Commission also urges hospitals to comply with the requirements described in its accreditation standards to prevent violence. The standards require accredited health care facilities to have a security plan as well as conduct violence risk assessments, develop strategies to prevent violence and have a response plan when a violent episode occurs.
Read the complete Sentinel Event Alert on The Joint Commission website.
Latest posts by admin aapc
(see all)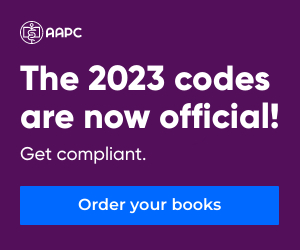 No Responses to "Commission Warns Facilities of Increasing Violence"