Physician Pay Cut Effective June 1
By admin aapc
In Billing
June 18, 2010
Comments Off

on Physician Pay Cut Effective June 1
As the Senate continues to debate over how to pay for legislation that would at least temporarily prevent a 21.3 percent cut in Medicare physician payments, the hold the Centers for Medicare & Medicaid Services (CMS) put on claims expired June 17. Beginning June 18, contractors may process claims for services furnished on or after June 1 at the reduced rate.
According to an American Medical Association (AMA) eVoice Alert, however, CMS assumes Congress will ultimately pass the American Jobs and Closing Tax Loopholes Act (tax extenders bill) and make the physician pay fix retroactive to June 1.
Once Congress acts to avert the cut, the AMA says, contractors will automatically reprocess claims when a submitted charge is higher than the new rate. If a submitted charge is lower than the new rate, the physician should call the contractor.
The question is: When will Congress pass the legislation (HR 4213) and what will the new rate be?
Nobody knows the answer to either question at this point. From the moment the bill passed through the U.S. House of Representatives on May 28, the Senate has hacked away at provisions in an attempt to make it more affordable to tax payers.
According to the AMA, an amendment Senate Finance Committee Chairman Max Baucus (D-Mont.) introduced that would have afforded a 19-month reprieve from the scheduled Medicare payment cuts by providing a 2.2 percent update for the remainder of 2010 and an additional 1.0 percent update in 2011 was defeated. In a second substitute amendment, the Sustainable Growth Rate (SGR) relief provision was scaled back to a six-month, 2.2 percent update that would expire Nov. 30, 2010, after which the 21.3 percent cut originally scheduled for 2010 would take effect.
According to a BNA Daily Tax report, "Moderate senators from both parties said June 17 that Senate Finance Committee Chairman Max Baucus's (D-Mont.) scaled-back version of the Senate's tax extenders bill is still too expensive to get their support, leaving Senate leaders short of the 60 votes needed to advance the legislation."
"I want to see it all offset, except for those things that are through an emergency," Sen. Ben Nelson (D-Neb.) said, adding that an extension of unemployment insurance benefits and federal Medicaid funding to states—the only two provisions in the substitute that are not paid for—do not qualify as emergencies.
To which Baucus replied: "There are 100 senators. We need 60. There are lots of combinations. We're working hard … We'll get 60 votes. I can't say exactly when, but we'll get 60 votes."
When and if that day comes, the revised bill will then have to be sent back to the U.S. House of Representatives for passage.
Latest posts by admin aapc
(see all)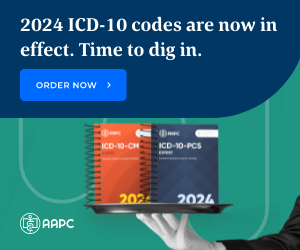 No Responses to "Physician Pay Cut Effective June 1"